HAMMER TO NAIL'S BEST FILMS OF 2021 – Part 2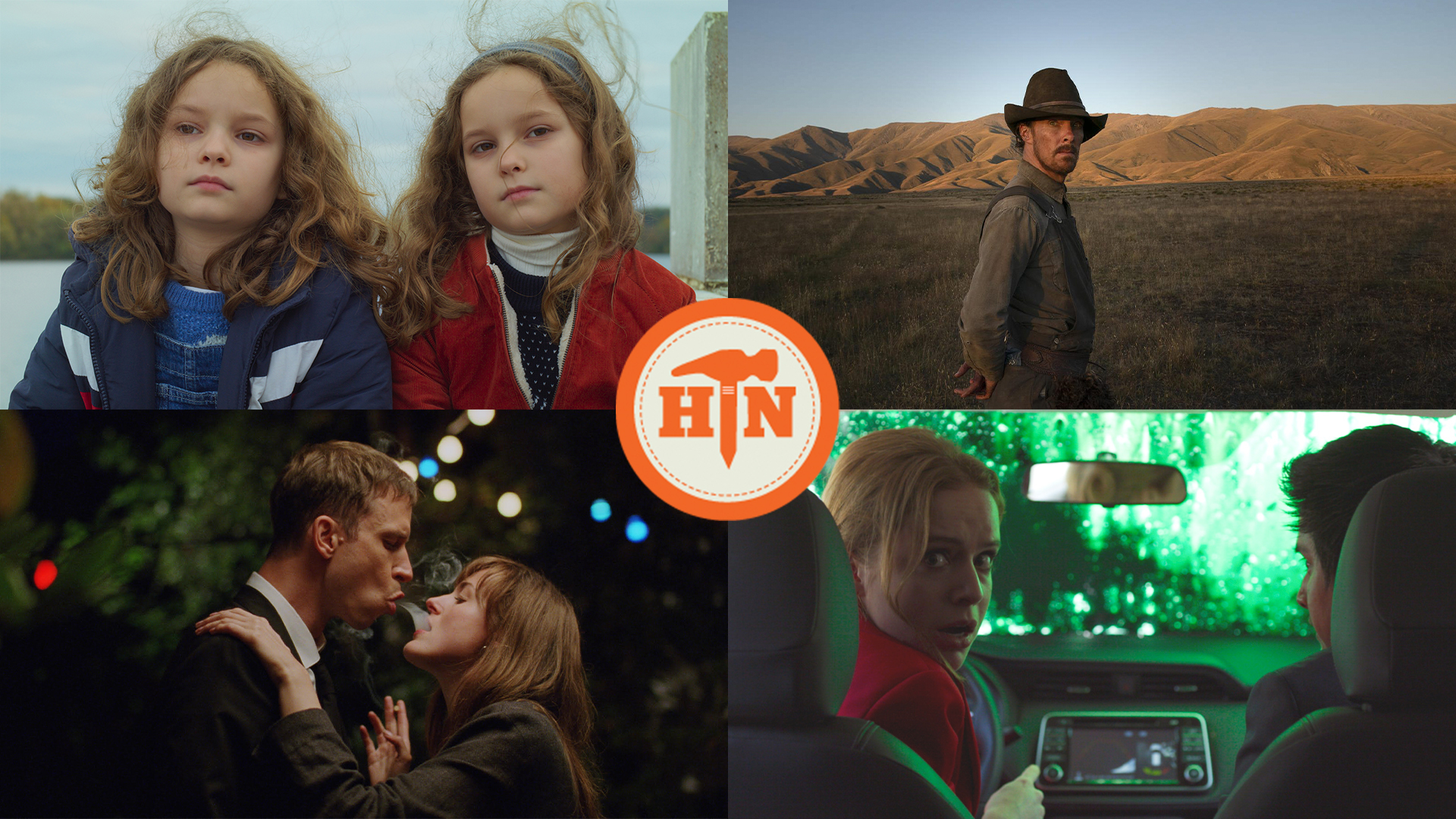 As 2021 comes to a close, a battle is raging right now on "Film Twitter" (if you don't know what that  is, consider yourself lucky) as critics and pundits "Best Of" lists drop online. Ryusuke Hamaguchi's Drive My Car continues to head many critic association lists and yet very few film fans have had the opportunity to see it as, let's face it, most of America has multiplexes and those are stuffed with the latest Marvel movies and "big" films hoping to earn an Oscar nod. God forbid they sneak some veggies into the cheeseburgers. Personally (this is Don Lewis, by the way), I love that films like Drive My Car, The Worst Person In The World, Red Rocket and Petite Maman (to name but a few) continue to populate "Best Of's" across the globe as well as right here on Hammer to Nail. Yet much like America itself, this is causing a rift between film critics and film fans. How dare critics give praise to movies the masses can't (or, won't) see?
Admittedly, as a person who doesn't live in a major metropolitan city, I've also not been able to see any of the aforementioned and am anxiously awaiting the opportunity to see them nearby. And while it does get frustrating that all the cool kids in New York, L.A. and so forth get first dibs, it also makes me proud to be a lover of film and to edit this website and to have films to get excited about seeing. While I fully grasp the notion that awarding and ranking art is pretty weird and kind of wrong, these lists are also an ode to an art form we love. Yet I still take joy in reading people's favorite films of the year as well as the experience they had watching them. It's the joy of cinema in it's many forms that makes me happy and I couldn't be prouder of the diverse staff we have here at Hammer to Nail. We're here to share the love for the little films (and some bigger ones that kick ass) and hope this support gives you some out of the ordinary films to add to your watchlist.
1  The Worst Person In The World (Joachim Trier)
2  Drive My Car (Ryusuke Hamaguchi) 
3  Flee (Jonas Poher Rasmussen)
4  The Green Knight (David Lowery)
5  Pig (Michael Sarnoski)
6  Red Rocket (Sean Baker)
7  The Card Counter (Paul Schraeder)
8  Dune (Dennis Villenevue)
9  Bergman Island (Mia Hansen-Løve)
10  Riders of Justice (Anders Thomas Jensen)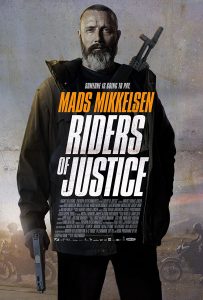 It's always a little fun when you expect to watch a certain kind of film, and then you get an almost completely different experience out of it. Such an example is Anders Thomas Jensen's black comedy Riders of Justice. I'll admit, I first started watching it thinking it would be an international action flick in the mold of Taken or The Raid: Redemption. Surprisingly, what unfolds isn't as macho as it sounds. It's a rather unique, deep exploration of loss, trauma, and the processes of coping, even if some of those processes involve computer hacking and an M10 rifle. No wonder that Jensen, who penned many of Susanne Bier's films (After The Wedding and the Oscar-winning In A Better World) would create a story that is both thrilling and full of emotional depth. To add to it, you've got flawless performances from a cast led by an always magnificent Mads Mikkelsen as a stoic, but badass army veteran who unexpectedly assembles a faux Suicide Squad on a revenge mission that is full of laughs, tears, and flying bullets. The result is a fun, life-affirming, marvelous film that hopefully won't get ruined with a Hollywood remake.
FICTION
1  Bo Burnham: Inside (Bo Burnham)
2  Coda (Sian Heder) 
3  The Killing of Kenneth Chamberlain (David Midell)
4  Mitchells vs. The Machines (Michael Rianda)
5  The Harder They Fall (The Bullitts/Jeymes Samuel)
6  Mass (Fran Kranz)
7  No Man of God (Amber Sealey)
8  Willy's Wonderland (Kevin Lewis)
9  Petite Maman (Celine Sciamma)
10  Censor (Prano Bailey-Bond)
Celine Sciamma's Petite Maman proves time is a fleeting concept. Generational ties between women and what we pass from each generation is explored. Besides Claire Mathon's always striking cinematography, the strength of the film resides in the Sanz' sisters performances and the script by Sciamma. The simple lack of explanation of how the story is even possible is exactly how a child would perceive and adapt to such a situation, taking it in stride and appreciating the here and now. Her fifth feature as a director, Sciamma's deftness directing quiet moments that say much more than they imply remains her specialty. The film resonates and takes time to sink in, a beautiful legacy from a strong storyteller. For many of us, the chance to connect with our own mothers as their younger self, and to learn that their story and path are so similar to our own, is a magic that this film allows us to imagine for just 81 minutes.
NONFICTION
1  Summer of Soul (Ahmir Questlove Thompson)
2  Ascension (Jessica Kingdon)
3  Val (Ting Poo, Leo Scott)
4  The Beatles: Get Back (Peter Jackson)
5  Bob Ross: Happy Accidents (Joshua Rofe)
6  Not Going Quietly (Nicholas Bruckman)
7  Kid 90 (Soleil Moon Frye)
8  A Glitch in the Matrix (Rodney Ascher)
9  A Choice of Weapons: Inspired by Gordon Parks (John Maggio)
10  Rita Moreno: Just a Girl Who Decided to Go For It (Mariem Perez Riera)
FICTION (listed in reverse alphabetical order)
1  The Worst Person In The World (Joachim Trier)
2  Rose Plays Julie (Christine Molloy and Joe Lawlor)
3  The Power of the Dog (Jane Campion)
4  Petite Maman (Celine Sciamma)
5  Mandibles (Quentin Dupieux)
6  A Hero (Asghar Farhadi)
7  Feathers (Omar El Zohairy)
8  Drive My Car (Ryusuke Hamaguchi)
9  C'mon C'mon (Mike Mills)
10  Bergman Island (Mia Hansen-Løve)
Rose Plays Julie is a drama created by the filmmaking duo "Desperate Optimists" – the creative collaboration of Christine Molloy and Joe Lawlor. Not quite two decades ago, they masterfully crafted one of the most stunning short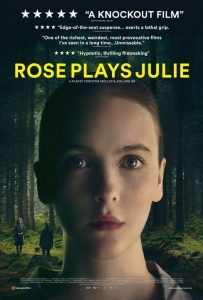 films ever made, with Who Killed Brown Owl, followed shortly thereafter by their spectacular feature-length debut, Helen. Two other films followed in subsequent years without the recognition they justifiably deserved and, ultimately, their latest–completed in 2019 but only released theatrically a few months ago–has the two working again with Aidan Gillen, the talented star of their second feature, Mister John (along with a brief cameo in their third). In any event, though best-known among the players, he is the secondary draw in a tale filled with numerous recommendable elements. The unmistakable appeal of Rose Plays Julie are found in its unconventionally taut script, its stellar editing (by Ms. Molloy) and multi-layered performances by Ann Skelly and Orla Brady. At every revenge-worthy turn, the expectations of the viewer are conveniently misdirected, generating truly shocking and unexpected developments throughout its disconcerting duration. Arguably one of the finest films of this peculiarly well-worn genre ever made.
NONFICTION (listed in reverse alphabetical order)
1  Woodlands Dark and Days Bewitched (Kier-La Janisse)
2  Taming The Garden (Salomé Jashi)
3  Spending the War Without You (Laurie Anderson)
4  A Cop Movie (Alonso Ruizpalacios)
5  Other, Like Me (Dan Fox, Marcus Werner Hed)
6  A Night of Knowing Nothing (Payal Kapadia)
7  The Most Beautiful Boy in the World (Kristian Petri, Kristina Lindstrom)
8  Flee (Jonas Poher Rasmussen)
9  Expedition Content (Veronika Kusumaryati, Ernst Karel)
10  Ascension (Jessica Kingdon)
SAMMY LEVINE
1  New Order (Michel Franco)
2  Dune (Dennis Villenevue)
3  Possession 4K Restoration (Andrzej Zulawski)
4  The Green Knight (David Lowery)
5  Power of the Dog (Jane Campion)
6  Licorice Pizza (Paul Thomas Anderson)
7  C'mon C'mon (Mike Mills)
8  The Killing of Two Lovers (Robert Macholan)
9  Azor (Andreas Fontana)
10  The Card Counter (Paul Schraeder)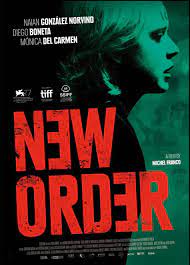 Michel Franco's Mexican social drama New Order is a sadomasochistic slow burn from a nihilistic artist at the peak of his powers. Back in my hometown for a friend's wedding, I watched this alone in my parents' basement, as my mother sat upstairs watching her Univision comedies. As I emerged to the above ground world, everything seemed distant and alien. The horror lingered and hatched new anxieties in my brain. With its desaturated color palette and pulsing soundtrack, New Order's dreadful vision comes alive. The direction, specifically of the crowds, injects this fatalistic story with urgency and immediacy. Franco's film is a nightmarish reminder that socio-political stability is an illusion that requires all participants to buy in. So, in an increasingly divided world, what happens when a large population doesn't? Franco's cold shower for the elite is one harrowing scenario. New Order is infectious can't-miss cinema for the pessimist in us all.