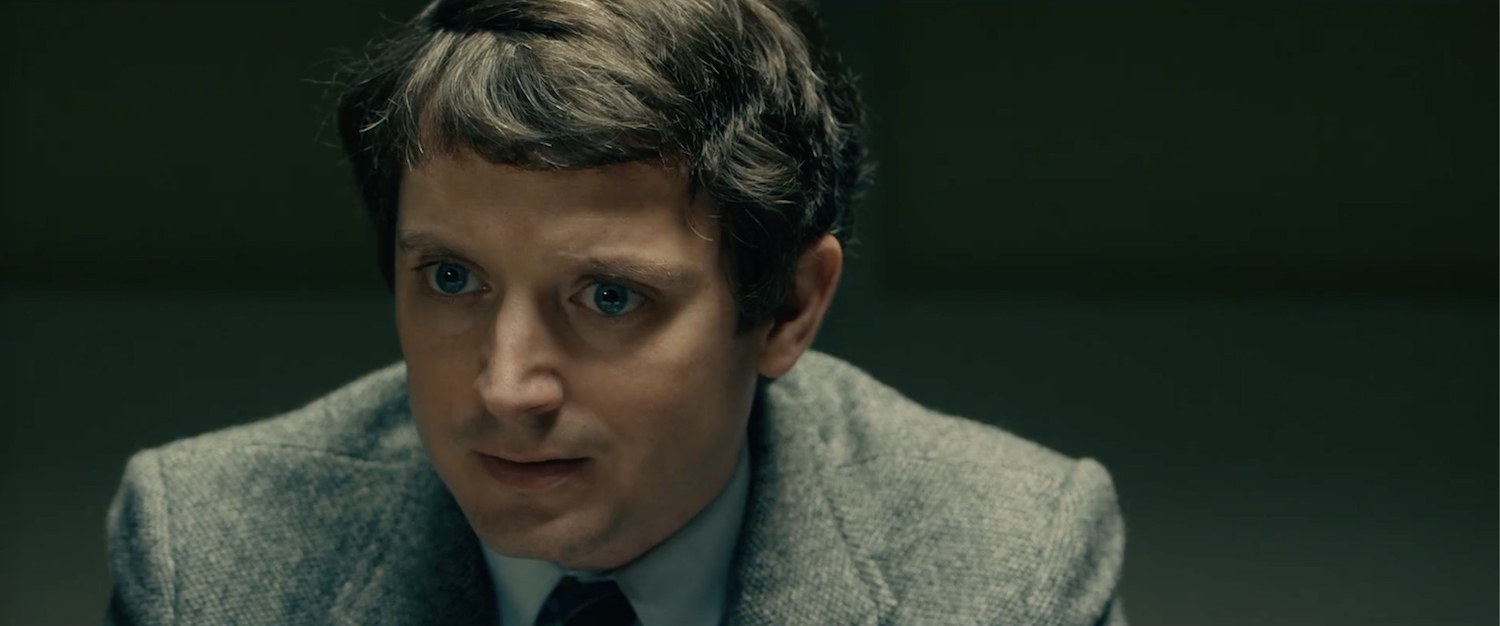 (Amber Sealey's No Man of God examines Ted Bundy through a female lens. It opens in theaters and VOD friday, August 27 via RLJ Entertainment. Like what you see here on Hammer to Nail? Why not give just $1.00 per month via Patreon to help keep us going?)
There have been many treatments of serial killer Ted Bundy in all kinds of media, both fiction and nonfiction. Something about the mind of a man who could rape and murder an untold number of women seems to fascinate, whether because we enjoy the macabre thrill of it or yearn to know what drives others to commit atrocious acts. Bundy is hardly the lone criminal to find his way into our nightmares, but for the past thirty-plus years, at least, he has remained a central villain. Just recently, streaming giant Netflix released not only a documentary series about him, but a dramatic film, as well. Now comes director Amber Sealey (No Light and No Land Anywhere), with her No Man of God, which takes us once more into the heart of darkness. How does it compare to previous works? I couldn't tell you, since I have seen none of them. But on its own merits, the film holds up, mostly because of solid mise-en-scène and strong performances from the two leads.
They would be Luke Kirby (Little Woods) and Elijah Wood (Come to Daddy), the latter shining despite the atrocious haircut with which he is saddled (or maybe because of it). Kirby is Bundy, while Wood is FBI Special Agent Bill Hagmaier, a real person who did, in fact, interview Bundy repeatedly, between 1985 and the killer's execution in 1989. According to an opening title card, the film, shot from a script by Kit Lesser, is based on the transcripts of their recorded conversations and Hagmaier's own recollections. As one would therefore expect, Hagmaier and the FBI take up at least as much space as Bundy. We learn that, starting in 1984, the agency grew the new National Center for the Analysis of Violent Crime to start profiling violent criminals. Hagmaier was one of the five initial investigators tasked with creating the database, and his work on Bundy helped launch the next stage of his career.
A good portion of the narrative here takes place in the interrogation room to which Bundy is brought to meet with Hagmaier. The agent has to find a way to get the killer to trust him enough to talk about why he thinks he did what he did; failing that, just to talk, so Hagmaier can develop enough of a sense of him to form his own ideas of what makes him tick. Though he initially presents himself as a rookie to Bundy, Hagmaier is anything but. He may appear timid and insecure (that haircut helps) but has a shrewd mind and a keen sense of observation. Call what ensues either a pas de deux or a cat-and-mouse game; regardless of your take, it fascinates.
What lands a little less well is the notion that Hagmaier sees himself in Bundy and vice versa. It's a trope as old as drama, that members of opposing teams think, "There but for the grace of [fill in deity] go I." Sealey does her best to sell this less-than-novel concept with a variety of montages, some more effective than others, in which Hagmaier's imagination runs wild with possibilities. They break up the prison scenes nicely but are hardly the main attraction. The reason to watch is twofold: Kirby and Wood, both at the top of their game. Allowing her camera to roam evocatively between and around them, Sealey skillfully directs her actors to verbally joust, parry and thrust. Their battle makes the movie.
Wood, especially, is a wonder to behold. He may still retain some of Frodo's youthful countenance from the Lord of the Rings trilogy, but he is aging into his forties with a grim set to his shoulders that helps us vicariously grasp what talking to Bundy might do to a person. By the end, we have become fully engrossed in this tale of empathy and compassion, in large part thanks to Wood's expressive eyes. The rest of the cast delivers, too, among them W. Earl Brown (Spaceman), Aleksa Palladino (The Mandela Effect) and Robert Patrick (The Protégé). It's good that there is a large ensemble to take attention away from Bundy. He's not all that worth remembering, but if his conversation with folks like Hagmaier have led to a better understanding of evil, than "no man of God" or not, let's celebrate that particular legacy.
– Christopher Llewellyn Reed (@ChrisReedFilm)