THE 2012 HAMMER TO NAIL AWARDS
Well, folks, another calendar year has come and gone. So, was 2012 any good? Was it especially bad? Just kinda blah? From our vantage point here at Hammer to Nail, based on the names and films mentioned below, 2012 was as fine-and-dandy as ever. These days, thanks to the good ol' digi-revolution, more films are being made than ever before, and though this is responsible for more inept shards of muck being hurled into the cosmos, it has also resulted in an outpouring of work that continues to break new ground. More importantly, thanks to determined individuals like this year's Golden Hammer winner, so many of our very favorite films of recent memory are available for viewing no matter where you happen to live (a big hip-hip-hooray for VOD!). As we gear up for Park City and enter our sixth year(!) of operation at HTN, our core mission remains the same: to champion the most original, ambitious, and invigorating cinema of the very moment. We look forward to the year that lies ahead, but for now, let us take the time to be thankful for what 2012 hath brought.
To clarify, here are our general voting parameters and rules for eligibility:
1) American narrative features produced for one million dollars or less.
2) The film had its first public release—theatrically, VOD, DVD—in said calendar year.
3) No HTN contributor is allowed to vote for a film in which they have a cast/crew credit (i.e., Mike S. Ryan was not allowed to vote for The Comedy, Alex Ross Perry did not vote for The Color Wheel or Green, Dustin Guy Defa did not vote for Bad Fever or Richard's Wedding, Brandon Harris did not vote for Redlegs, Michael Tully did not vote for Codependent Lesbian Space Alien Seeks Same, etc.).
4) Each contributor ranks their films in order from 1 (highest) to 10 (lowest). The number 1 film receives 10 points; 2 receives 9 points; and on down the line. These results are then added up in order to calculate our winners.
[A gentle reminder: This type of thing is never, and will never be, a perfect science (for example, not everybody got to see every eligible film obviously). But we stand behind our commitment to distilling our year-end awards attention down to films that have been produced in this just-as-worthy-yet-so-often-unfairly-overlooked narrative budgetary realm.]
GOLDEN HAMMER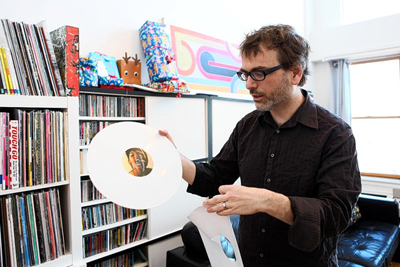 In September of 2009, Matt Grady left his position as director of production at Plexifilm in order to launch his own label, Factory 25. His first release—Ronald Bronstein's Frownland—was a bold, emphatic mission statement. Since then, Grady has continued to release work that meets his goal of keeping "physical media alive, while exposing the indie world to under-the-radar films, music, and other curiosities."
The past few years have seen Grady continue to release audacious films in great packages, works that defy easy categorization and electrify in their own special ways: Brock Enright: Good Times Will Never Be The Same, NY Export: Opus Jazz, The Oregonian, You Won't Miss Me, Beetle Queen Conquers Tokyo, and Make-Out With Violence, just to name a few.
In 2012, however, Grady hit a new stride. Not only did he acquire more films than ever this year, but his hard work has led to distribution partnerships in which many of these titles have become accessible through VOD formats such as InDemand, iTunes, Amazon, Vudu, Sony Playstation, and X-box. A quick scan below reveals just how much we here at HTN appreciate his efforts (The Color Wheel, Bad Fever, Francine, Richard's Wedding, Green… the hits don't stop coming!). In our current distribution climate, in which several of the mini-major companies who once supported micro/low-budget American narrative cinema have turned their backs in favor of more easily marketable material, Grady has risen to the occasion in a major way.
A filmmaker friend of mine jokingly refers to Matt Grady as a "philanthropist," for he certainly isn't getting rich and famous by doing what he's doing. Still, he appears to be pushing forward as strongly as ever in 2013, with an upcoming slate (we'll let him make those announcements when he's officially ready) that will make even more of 2012's best previously undistributed work available. What better way to sum up Grady than by quoting the man himself: "Yeah, I'm really psyched about my 2013 line-up… I get to release my favorite films. How great is that?" Considering how great his taste is, that is seriously great news indeed. Congratulations to Matt Grady, the very worthy winner of our 2012 Golden Hammer award. (Michael Tully)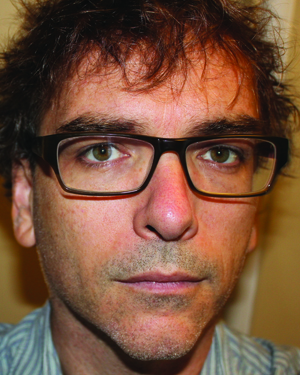 ************************************************************************************************************************************************************************
SILVER NAIL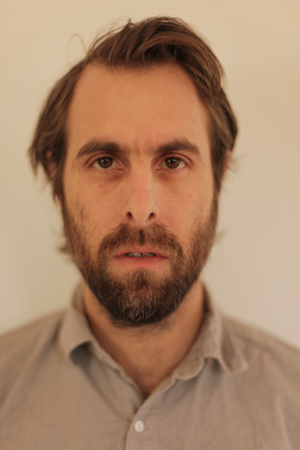 Each year, we like to give our Silver Nail award to the individual who has displayed the best cinematic one-two punch, whether they be a writer, editor, director, cinematographer, or (insert other role here). This year, that award goes to writer/director Rick Alverson. As you'll discover shortly, Alverson's newest film, The Comedy, which premiered in the U.S. Dramatic Competition at the 2012 Sundance Film Festival, was much appreciated by us here at HTN (like, very much appreciated). Late in the year, Alverson's previous feature, New Jerusalem, which world premiered at the 2011 International Film Festival Rotterdam, found a theatrical/VOD release thanks to our Golden Hammer winner Matt Grady/Factory 25 (there he goes again!). Though The Comedy and New Jerusalem share a similar filmmaking approach—treatments-as-opposed-to-fully-formed-scripts shot with superior technical craftsmanship and elemental control that breeds a striking blend of both intimacy and detachment, distance and immersion—they also couldn't be more thematically different. New Jerusalem is a sincere exploration of one individual's quest to find a tactile spiritual connection in a hazy world, while The Comedy is a scathing dissection of White Male Hipster Privilege run disturbingly amok. Proving that Alverson's talents extend to the music video realm, there was also this small cherry on top of the sundae:
Moving forward, Alverson has two new projects in the works: Entertainment, a blackly comic slice-of-life portrait of a struggling standup comic (starring Gregg "Neil Hamburger" Turkington); and the Reconstruction-era drama Clement. But enough about the future. For delivering such an uncompromising and resonant one-two punch in 2012, we are happy to present Rick Alverson with our Silver Nail award. (MT)
************************************************************************************************************************************************************************
THE TOP 15 FILMS OF 2012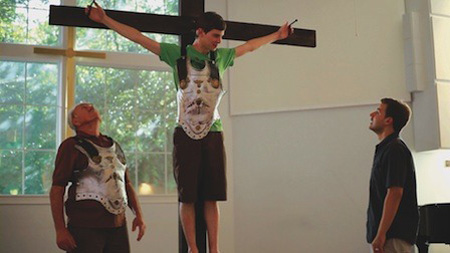 15. The Wise Kids (Stephen Cone, 18 points) — Stephen Cone's debut is a rare bird in American indie cinema: a micro-budget feature without a trace of irony or cynicism. Centered mostly around a group of evangelical teenagers at the end of their high school days, The Wise Kids sparkles with the hopes and fears of adolescence. There isn't a false note in it. Cone treats his characters with an honest, tender touch, never once judging them for their beliefs. A film about acceptance, about doubt and questioning as a part of the human experience. Everyone listen up and take this lesson to heart: Love your characters, love your characters, love your characters… (Zach Clark) ***WATCH IT: DVD
, Amazon Instant
, iTunes, Vudu***
************************************************************************************************************************************************************************
14. Two Years At Sea (UK, Ben Rivers, 87m, 7:30pm) — Winner of a FIPRESCI prize at Venice, the first feature by renowned short filmmaker/installation artist Ben Rivers is a staggering accomplishment of low budget filmmaking. The placement in 'Views from the Avant Garde' section in the New York Film Festival might scare people away, daunted as they are by a 90-minute feature that features only one human on screen and not one single line of spoken dialogue, but the film is no less approachable than any late Tarkovsky or Albert Serra. Shot in anamorphic on Rivers' favorite soon-to-be-discontinued black-and-white Kodak film stock and hand-developed in a ragtag manner befitting the patchwork lifestyle of the subject, Two Years at Sea showcases an impressive command of space, creating a wholly alien yet familiar landscape out of a remote cabin and the area surrounding it, where a solitary and robustly bearded man lives with his cats. Rivers steps almost as far back as possible, allowing many takes to linger for five, six minutes, even more, forcing the viewer to study the old man as he confronts inhuman objects, such as his record player, a handmade boat, or some unexplained apparatus that lifts his small trailer high into the trees. Rivers' use of the widescreen format to illustrate the vastness of the forest and the miniscule presence of mankind within is outstanding, making this unmissable as a theatrical experience. (Alex Ross Perry)
************************************************************************************************************************************************************************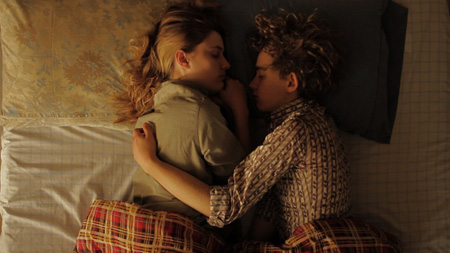 13. The Dish & The Spoon (Alison Bagnall, 20 points) — Though Greta Gerwig and Ollie Alexander take turns stealing scenes, the main credit for the success of this film goes to director Bagnall, who honed her skills in Buffalo '66 (which she co-wrote) and which she has perfected here. She perches her characters precariously at the top of a cliff and nudges them slightly, letting their own inertia send them hurtling downward towards a certain inevitability. It's worth drawing another parallel between these two films, as both feature improbable couplings of a man and woman thrown together by virtue of their own bad decisions and held together by some kind of Machiavellian fate. In this odd manner, Bagnall compels us to root for Rose and Boy, despite knowing that, on many levels, it's foolish that they should even find themselves together in the first place. (Vinay Singh) Read The Full HTN Review ***WATCH IT: DVD
, Netflix, iTunes, Vudu***
************************************************************************************************************************************************************************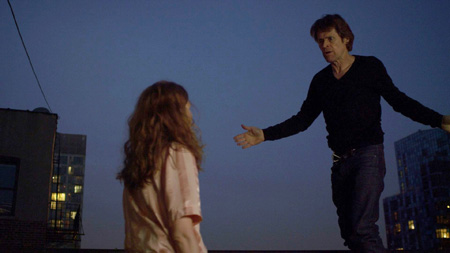 11. 4:44 Last Day On Earth (Abel Ferrara, 21 points/4 mentions) — A number of recent films have collectively suggested that the more global, or even cosmic, the crisis, the more intimate the response. This was done most recently in Perfect Sense but also last summer's Another Earth and, to a lesser extent, The Tree of Life, about which it might be more accurate to say that the cosmic is crafted from the intimate. (Melancholia breaks from this trend somewhat, and its cold remove is part of what makes it so disconcerting a film.) This art-house apocalypse continues in Ferrara's 4:44 Last Day on Earth, one of whose touchstones is a close-up on two lovers' bodies as they sleep together: this, the longtime writer-director says repeatedly, is how we console ourselves in times of crisis. And yet, as a viewing experience, what comfort this lavishly titled, austerely shot film brings is mostly cold. Its largely confined setting of a single New York City apartment restricts our knowledge to that of the characters; there's no omniscience to be found from either within or without. (Michael Nordine) Read The Full HTN Review ***WATCH IT: DVD
, Blu-ray
, Amazon Instant, Netflix, iTunes, SundanceNow, Google play***

************************************************************************************************************************************************************************
11. Natural Selection (Robbie Pickering, 21 points/3 mentions) — This debut feature provides laugh-out-loud comedy coupled with deep, detailed characters that are fresh and compelling. Pickering's picture of a woman's journey to fulfill her dying husband's last wish paints universal strokes with heartwarming earnestness. Nun and preacher porn, creepy gas station flashers, dirt bikes, and an impressively delicate approach to female desire add up to a fun, yet profound, ride. (Alexandra Roxo) Read A Conversation With Robbie Pickering, Rachael Harris, and Matt O'Leary ***WATCH IT: DVD
, Blu-ray
, Netflix, iTunes, InDemand***
************************************************************************************************************************************************************************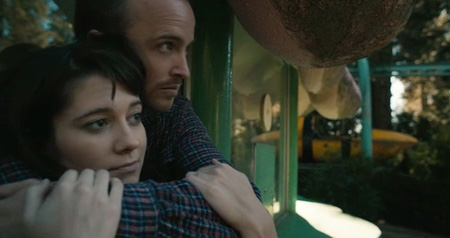 10. Smashed (James Ponsoldt, 23 points) — I was initially drawn to Smashed by its cast. Mary Elizabeth Winstead, Nick Offerman, Megan Mullally, Octavia Spencer, Aaron Paul: this is substantial talent with an impressive range (though in truth I'd watch Aaron Paul read the phone book). As Katie Hannah, an alcoholic trying to get sober, Winstead gives the anchoring performance, but Ponsoldt's film really is an ensemble piece, deftly making the most of even the smaller characters and scenes. There's a giddy, anticipatory enjoyment in seeing top-tier television actors take on film roles, a pleasure the director seems to share with his audience. Working off the restrained, elegant screenplay by Ponsoldt and Susan Burke, the cast said they felt little need to improvise. I attribute this to Ponsoldt's balanced direction, and his almost musical instincts for the tonal shifts of a scene. Addiction is inherently dramatic, and stories centered on it can easily devolve into miserablism or hot mess histrionics. Smashed pulls back from that drama in favor of a milder, much more realistic tone. It's also very funny without being Apatow-ish. This shines through in Winstead's immersive performance as Katie, a young woman stumbling, painfully, toward responsibility. It's her honesty that wins our sympathies, and distinguishes Smashed from more conventional stories of addiction. (Susanna Locascio) Read The Full HTN Review ***WATCH IT: Still in Theaters, DVD
and Blu-ray
(available 3/13/13)***
************************************************************************************************************************************************************************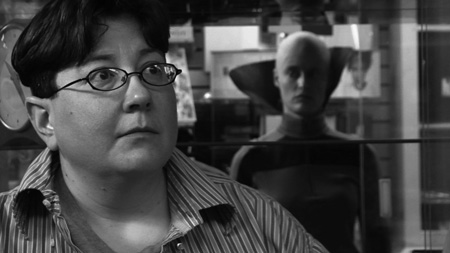 9. Codependent Lesbian Space Alien Seeks Same (Madeleine Olnek, 25 points) — While Madeleine Olnek can brilliantly maneuver a script that both slices and entertains in a satirical breath, there are moments of pure, unfettered comedy in her first feature, from the absurd to the slapstick, that feel classic and even quotable. Like most movie aliens, Olnek's have a childlike fascination with Earth's most pedestrian innovations: a revolving dessert case is true love incarnate, a commercial clothes dryer better than psychedelics. As the aliens move with great difficulty through their new lives in New York City, their wit is so sharp that the original concepts and jokes become even funnier as the movie progresses. Olnek's grasp of her comedic arc is enviable. She sustains, and even pushes the laughs further, with each successive one-liner. (Holly Herrick) Read The Full HTN Review and A Conversation With Madeleine Olnek ***WATCH IT: DVD
, Amazon Instant
, iTunes, Vudu, Google play***
************************************************************************************************************************************************************************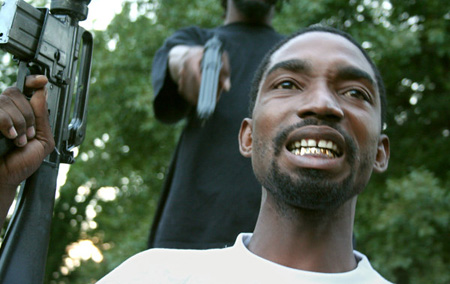 8. Snow On Tha Bluff (Damon Russell, 33 points) — The premise is simple, and inspired. Curtis Snow, a drug dealer in Atlanta's The Bluff neighborhood, steals a video camera from some college kids, and records his daily life and that of his crew. Snow on tha Bluff is the movie that results. Seemingly random incidents (crack sales, shootouts with rivals, family drama, a spell in prison) gradually cohere into a story arc—but how much of what we see is real? According to Snow and director Russell, some scenes are pure documentary, others are staged re-enactments or inventions; most of the time, viewers will be hard pressed to tell the difference. Snow succeeds as shocking, sad, scary-funny entertainment and a deadly serious piece of reportage on the human cost of American urban blight; it's also one of the strongest contributions yet to the growing sub-genre of fact-fiction hybrids that question conventional notions of narrative form, performance, and truth-in-cinema. (Nelson Kim) ***WATCH IT: DVD
, Netflix, iTunes***
************************************************************************************************************************************************************************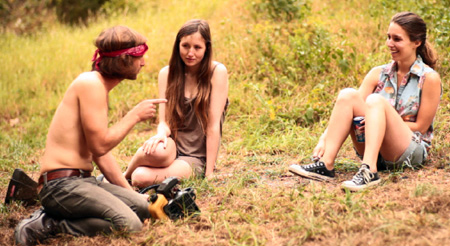 7. Green (Sophia Takal, 34 points) — The most well-known female directors are those who express themselves through the plot/dialogue driven TV/radio format (ala Nora Ephron, Nancy Meyers, Lynn Shelton, etc). Green is unique in that its female perspective emerges visually by allowing desire's anxiety, danger and mystery to emerge naturally from the setting, acting, framing and editing. The themes this film explores are in many ways beyond verbal and it takes us into that strange unbalanced world through Takal's control over the plastics of the medium in combination with a stunning Kate Lyn Shiel perfomance in the lead role. (Mike S. Ryan) Read A Conversation With Sophia Takal, Lawrence Levine, and Kate Lyn Shiel ***WATCH IT: Amazon Instant
, iTunes, Vudu, InDemand***
************************************************************************************************************************************************************************
6. Francine (Brian M. Cassidy and Melanie Shatzky, 37 points) — In an intense yet nuanced performance, Academy Award winner, Purchase graduate, and Homocide: Life on the Street alum Melissa Leo is the title character, an ex-con desperate to reclaim life from the grim realities of the seen-better-days upstate New York lake town she surfaces in after getting out of the big bird cage. Unable to maintain a job or build significant human relationships, Francine does little talking; almost everything you need to know about what this woman is going through registers in the film's searing close-ups on Leo's face. What close-ups they are! A scene where she takes in an impromptu, outdoors thrash metal show in a parking lot is like something out of Vivre Sa Vie. Directors Shatzky and Cassidy keep the camera at eye level and provide no exposition. Pretty solid strategy when you have someone like Ms. Leo in your corner. (Brandon Harris) Read A Conversation With Brian M. Cassidy and Melanie Shatzky and 12 Quick ?s ***WATCH IT: Still in Theaters, Amazon Instant
, iTunes, Vudu***
************************************************************************************************************************************************************************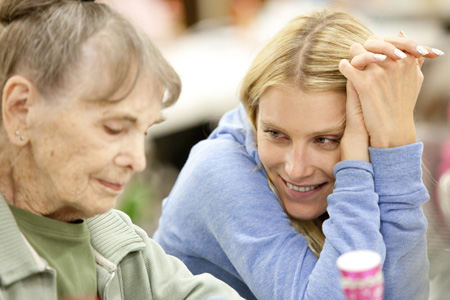 5. Starlet (Sean Baker, 41 points) — Sean Baker is no stranger to intimate studies of characters on the margins of society; his films Take Out and Prince of Broadway examined the lives of men toiling in the shadow of the American dream. With Starlet, Baker shifts to the blazing sunlight of California, but his concerns remain as vital as ever; his tale of the unlikely friendship between a curmudgeonly widow (Besedka Johnson) and an up-and-coming adult film star (Dree Hemingway) provided not only two of the year's best performances, but a continuation of Baker's exploration of how the hustle for money corrupts and transforms our social bonds. (Tom Hall) Read A Conversation With Sean Baker and Dree Hemingway ***Still In Theaters***
************************************************************************************************************************************************************************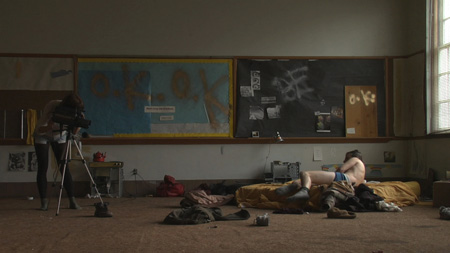 3. Bad Fever (Dustin Guy Defa, 55 points/9 mentions) — For those viewers with a deep-seated fondness for the character-based New Hollywood dramas that were churned out in the 1970s, Bad Fever will feel like a welcome return to that glorious past (I should know, as I am guilty of said deep-seated fondness). From the spare opening title card—complete with a copyright tag at the bottom!—to its placing of atmosphere and character firmly in the foreground, Bad Fever recalls films from the past more than it does those it brushed up alongside in film festival programs over the course of the past year. Yet, to be clear, Bad Fever isn't some hip exercise in retro coolness. Defa's film is a darkly funny, ultimately crushing portrait of a lost soul who is unable to forge the type of connection he so desperately wants. (MT) Read The Full HTN Review and A Conversation With Dustin Guy Defa ***WATCH IT: Amazon Instant
, iTunes, Vudu, InDemand***
************************************************************************************************************************************************************************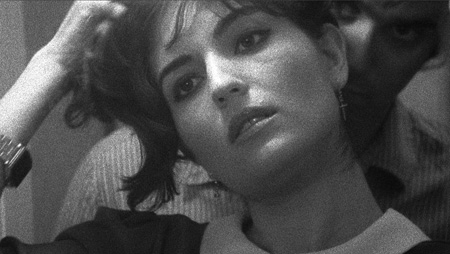 3. The Color Wheel (Alex Ross Perry, 55 points, 9 mentions) — What sets The Color Wheel apart from its contemporaries in American independent cinema is its multifaceted examination of the conflict between the democratic ideal of self-invention and vacuous scaffolding of the society that surrounds it. Family, career, social class, even the parameters of personal imagination: Perry sets the desperate need for connection squarely against the deep limitations of choice and freedom. In The Color Wheel, the dawning disappointments of adulthood can be squarely pinned to the moment when we recognize our own acquiescence to role-playing, to the expectation of others that we inhibit our true selves, our dream selves, in favor of something far less than we had hoped we might be. (TH) Read The Full HTN Review and A Conversation With Alex Ross Perry ***WATCH IT: Amazon Instant
, iTunes, Vudu, InDemand***
************************************************************************************************************************************************************************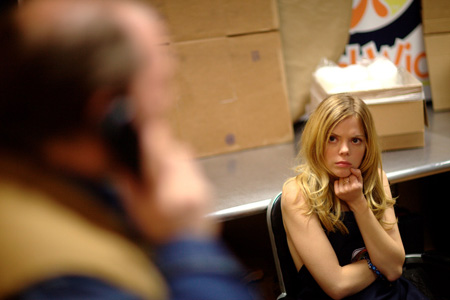 2. Compliance (Craig Zobel, 72 points) — Compliance is essentially a docudrama, but it moves with such analytical drive that it more closely resembles a police procedural. In this case, however, rather than watching how a crime is solved, we are watching a crime being committed as well as, through Zobel's crafty writing and direction, an analysis of how that crime came to be and why it was committed. It's a deceptively simple film, and both the lazy and the prickly, easily offended viewer will seek ways to escape the experience, either through accusations of misogyny or simply through the false interpretation that it has no other objective except to titillate and exploit. But the fact remains: this film should be required viewing. (MSR) Read The Full HTN Review ***WATCH IT: DVD
, Blu-ray
, Netflix***
************************************************************************************************************************************************************************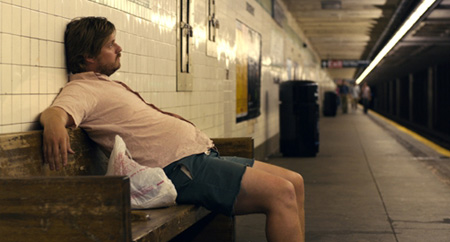 1. The Comedy (Rick Alverson, 77 points) — The issue of the quarter-life crisis creeping ever closer to middle age is one largely associated with men, and yet despite the fact that The Comedy's face needed to be Male, needed to be White, it speaks to a feeling that may not be an epidemic, though it certainly is a virus, which is applicable to many different people in different circumstances. Tim Heidecker brings wit, consideration and pathos to Swanson, displaying an arc—though slight—of a person searching for his own self-ness, for a self that goes beyond itself, for his own ability to be human. The bullying, the tirades, the endless jokes, the apathy, it's Swanson's process to redeem himself as a hopeful, giving adult, in a cynical, taking world. He needs to tear it all down before he can start building it back up. Alverson's film isn't easy viewing. It's a give and take. But if you are looking for challenging cinema that speaks uncomfortable truths, look no further than right here. (Jesse Klein) Read The HTN Review and A Conversation With Rick Alverson ***WATCH IT: Amazon Instant
, iTunes, Vudu, InDemand, DVD
(available 3/26/13)***
************************************************************************************************************************************************************************
Other Films Receiving Votes (In Alphabetical Order):
The Do-Deca Pentathlon (Jay and Mark Duplass)
First Winter (Benjamin Dickinson) [HTN Review]
For Ellen (So Yong Kim)
Gayby (Jonathan Lisecki) [A Conversation With Jonathan Lisecki]
Hello I Must Be Going (Todd Louiso)
Jack and Diane (Bradley Rust Gray)
Jess + Moss (Clay Jeter) [HTN review]
The Loneliest Planet (Julia Loktev) [HTN review and A Conversation With Julia Loktev]
Middle of Nowhere (Ava DuVernay)
New Jerusalem (Rick Alverson) [HTN review]
Nobody Walks (Ry Russo-Young)
Now, Forager (Jason Cortlund and Julia Halperin)
Redlegs (Brandon Harris)
Return (Liza Johnson) [A Conversation With Liza Johnson]
Richard's Wedding (Onur Tukel) [HTN review]
Scalene (Zack Parker) [HTN review]
V/H/S (Adam Wingard, David Bruckner, Ti West, Glenn McQuaid, Joe Swanberg, Radio Silence)
You Hurt My Feelings (Steve Collins)
Your Sister's Sister (Lynn Shelton) [HTN review]
************************************************************************************************************************************************************************
An Imperfect List of Films That Premiered in 2012 But Have Yet To Receive Some Form Of Release (If We Have Missed Anything Please Let Us Know In The Comments Section—We Aren't Perfect!):
Bindlestiffs (Andrew Edison) [HTN review]
Black Rock (Katie Aselton)
Crazy and Thief (Cory McAbee)
Dead Man's Burden (Jared Moshe)
The End of Love (Mark Webber)
Exit Elena (Nathan Silver) [HTN review]
Fourplay (Kyle Henry) [HTN reviews of Fourplay: Tampa and Fourplay: San Francisco and A Conversation With Kyle Henry and Paul Soileau]
Gimme The Loot (Adam Leon)
I Am Not A Hipster (Destin Daniel Cretton)
KID-THING (David Zellner) [HTN review and 12 Quick ?s]
Nancy, Please (Andrew Semans)
OK, Good (Daniel Martinico) [HTN review]
An Oversimplification Of Her Beauty (Terence Nance) [HTN review and A Conversation With Terence Nance]
Pavilion (Tim Sutton) [HTN review]
The Perception Of Moving Targets (Weston Currie)
Pilgrim Song (Martha Stephens)
Red Flag (Alex Karpovsky)
Rubberneck (Alex Karpovsky)
Simon Killer (Antonio Campos)
Somebody Up There Likes Me (Bob Byington)
Sparrows Dance (Noah Buschel)
Sun Don't Shine (Amy Seimetz) [HTN review]
Tiger Tail in Blue (Frank V. Ross)
Una Noche (Lucy Mulloy) [HTN review]
The Unspeakable Act (Dan Sallitt)
(Contributors: Zach Clark, Dustin Guy Defa, Tom Hall, Brandon Harris, Holly Herrick, Nelson Kim, Jesse Klein, Susanna Locascio, Michael Nordine, Alex Ross Perry, Alexandra Roxo, Mike S. Ryan, Michael Tully)