12 Quick ?s — BRIAN M. CASSIDY AND MELANIE SHATZKY
(In connection with the Film Society of Lincoln Center's ongoing "Indie Night" screening series, which is being guest programmed this year by HTN co-founder Ted Hope, we have asked the director of each month's selection to answer twelve quick questions, the only rule being that they shouldn't take longer than twelve seconds to answer each question!)
Man, oh man, what to say about Brian M. Cassidy and Melanie Shatzky's first narrative feature film, which finds Melissa Leo playing an upstate NY woman who has just been released from prison and is forced to adjust to life on the outside. What makes Francine so head-spinningly strange is that it is captured with a flawless documentary-like naturalism, yet the behavior of Francine has no earthly grounding whatsoever. Everything she does feels like an act of pure primal instinct on the part of the filmmakers themselves. While this will likely frighten many viewers away, it left me wide-eyed and grinning with dismay and admiration for Cassidy and Shatzky's ballsy vision. Aside from Lodge Kerrigan and a few straggling others, no one makes movies like this. ***Francine screens on Wednesday, August 1, 2012, at 8pm at the Howard Gilman Theater. Buy tickets here.***
But wait, there's more!
If you've lost an elderly family member in recent weeks or months, Shatzky and Cassidy's sobering documentary might not be the best idea, for their depiction of depleting life in a nursing home is as crushingly frank as it comes. That said, the sheer artistry on display elevates the subject matter and difficult to watch footage beyond mere shockumentary status and spins the material into some sort of warped poetic lullaby. The Patron Saints left my stomach unsteady for days. This is one of those films that you can't recommend highly enough, but that you also feel really strange "recommending." ***The Patron Saints screens at Rooftop Films on Saturday, August 4, 2012, at 9pm at The Old American Can Factory. Buy tickets here.***
Finally, read our HTN Conversation with Cassidy and Shatzky if you haven't already. Okay, let's get to it.
1. What is the first movie you remember watching that made you want to make a movie yourself?
Brian: Larry Clark's Kids
Melanie: Léolo by Jean-Claude Lauzon
2. Name a critic or work of criticism that influenced or inspired you as an artist.
Brian: Gene Shalit
Melanie: I don't really read film criticism.
3. What would you like to see more of in American independent film?
Brian: Whatever people are doing is fine.
Melanie: I'd like to see a more urgency, dread, and specificity.
4. What would you like to see less of in American independent film?
Brian: Talking
Melanie: I'd like to see less talking.
5. What movie made you laugh the hardest?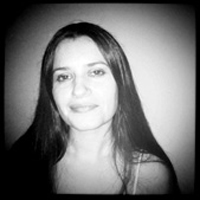 Brian: Woody Allen's Bananas and Leprechaun 5: In The Hood
Melanie: Dog Days by Ulrich Seidl.
6. What movie are you most "embarrassed" to say made you cry?
Brian: Crying during bad movies doesn't embarrass me.
Melanie: The Price is Right, but that's not a movie.
7. What universally upheld cinematic masterpiece do you just not respond to no matter how hard you try?
Brian: Most of what I have seen by Godard.
Melanie: I'd have to agree with Brian.
8. What movie did you not appreciate the first time around but fell in love with upon second viewing?
Brian: I don't think that has ever happened to me.
Melanie: It's rare that I give a film a second chance.
9. Which book would you most like to adapt into a film?
Brian: Maybe Tolstoy's Alyosha the Pot.
Melanie: I prefer books as books.
10. What movie would you most like to see remade (i.e., the original had a great premise but poor execution, or great script and director but poor casting, etc.)?
Brian: White Dog by Samuel Fuller
Melanie: Fatal Attraction
11. If you were asked to teach a class in editing and had to choose one movie to focus on for the whole semester, what would it be?
Brian: Maybe Straw Dogs. A problematic film, but one with a lot to talk about from an editing standpoint.
Melanie: Tarnation by Jonathan Caouette
12. If you could go to a movie theater tonight and watch a 35mm print of any movie ever made, what would it be?
Brian: Unfortunately, I have plans tonight.
Melanie: I don't really notice how a film is projected.