Hammer to Nail's Guide to the Best Indie Streamers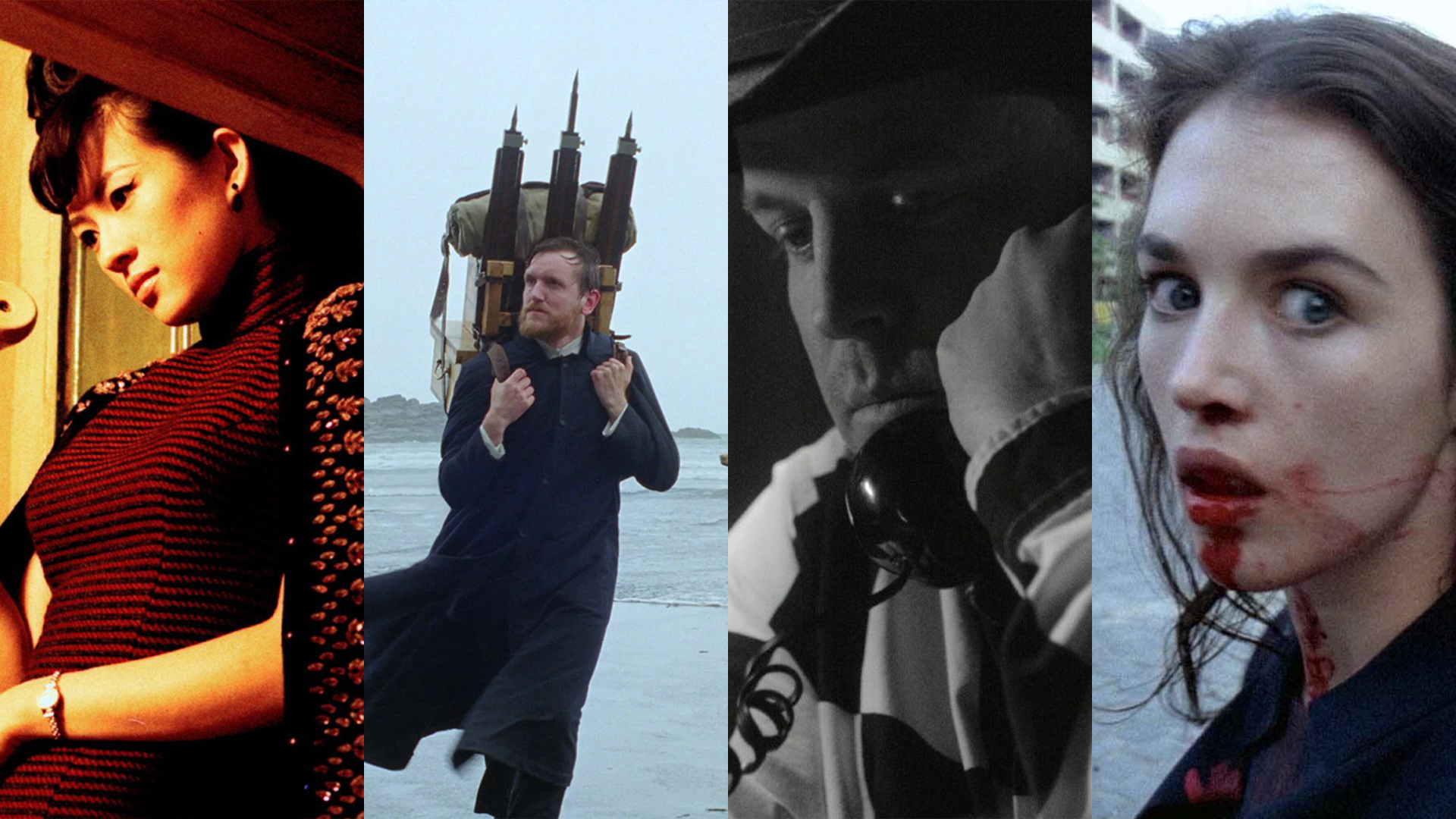 If you found yourself canceling all your subscriptions to certain streaming services lately, that doesn't mean you have to devoid yourselves of outstanding films of the past and present. So if you're looking to expand your palette with more independent films, there are alternative platforms that offer some of the very best of cinema you may have yet to set your eyes on. From exclusive streaming premieres to 4K restorations, there are boundless wonders to be experienced from some very underrated sites whose films will make you swoon, think deeply, and possibly make your jaw drop. Here is a guide to the 8 best streamers for independent and arthouse films:
Too many Criterion Collection DVDs on your shelves? The Criterion Channel not only offers you almost all the same films in the same picture quality but also the special features that came with their original packaging. For $10.99/month, you get access to a collection of over 1,000 classic and contemporary films, even some that have not gotten the Criterion treatment (yet anyway). But it's more than just the films. If you're looking to make your own film school or just pick the brain of your favorite auteurs, filmmakers such as Barry Jenkins, the Safdie Brothers, Ari Aster, and Sofia Coppola take you inside their Adventures in Moviemaking where they discuss their memorable viewing experiences, which you can stream yourself. There's also the series Observations on Film Art, in which some of the best film scholars introduce various elements of cinematic style by examining how they are deployed in individual works. Here are some of the best films streaming exclusively on The Criterion Channel:
Johnny Mnemonic: In Black and White
The Ghost of Peter Sellars
The Innocent (2023)
While simultaneously making a name for itself as a theatrical distributor, MUBI exclusively streams a wide variety of films from both emerging and established filmmakers. Right now, you can stream numerous films from filmmakers such as Wong Kar Wai, Lars Von Trier, Jean-Luc Godard, Bela Tarr, and Michael Haneke. In the last year, it has restored Von Trier's cult-hit series The Kingdom, as well as his films The Idiots (1998) and Dogville (2003). For their original films, such as the Berlinale Golden Bear winner Alcarràs and Park Chan-wook's Cannes winner Decision To Leave, you can stream them on the platform a month after their theatrical release. Also if you're a fan of film magazines, MUBI publishes Notebook, which offers a wide variety of film news and criticism. To top it off, if you're living in the big city and looking to catch a good arthouse film in the theater, you can download MUBI GO which provides a weekly free ticket to a new film they curate. Here are some of the top movies currently streaming on MUBI:
The Idiots
Sátántangó
2046
Jane By Charlotte
The Five Devils
Alcarràs
I'm Not There
Synecdoche, New York
Transit
The great thing about AMC+ is that it not only allows you to stream their original programming and films they broadcast, but it gives you an irresistible package of three streaming platforms in one. For $8.99/month, you can access Shudder, IFC Unlimited, and Sundance Now in one place. Both IFC Films and Shudder offer exclusive streaming premieres for their films, such as Kyle Edward Ball's Skinamarink, Marie Kreutzer's Corsage, Jeff Baena's Spin Me Round, and Stephen Frears's The Lost King. These are many of the best innovative independent and horror films, both past and recent. Here are some of the best movies currently streaming on AMC+
Skinamarink
Corsage
Spin Me Round
The Lost King
Consecration
Speak No Evil
The Babadook
If you're a student or library card holder, you are sure in for a deal with Kanopy. The streaming service will let you stream a wide collection of films and tv series for FREE once you set up an account with your student/library info. The films they stream include numerous Criterion, A24, and NEON films, as well as some arthouse films you may not be able to stream elsewhere. It also includes features such as captions, transcripts, clip creation, and playlist creation that allow users to share videos. Here are some of the best movies currently streaming on Kanopy:
Dancer In The Dark
Lux Æterna
Shortbus
The Incredibly True Adventure of Two Girls in Love
One site that is dedicated to streaming "artfully entertaining" films, both contemporary and classic, is Fandor. The Cineverse-owned service offers thousands of movies, ranging from cult horror, to international cinema, to LGBTQIA2S+ breakouts, to some of the best micro-budget films in recent years, all for only $4.99/month (less if you subscribe annually).  There's also a select handful for you to stream for FREE. It's worth it, especially if you're starting out in the arthouse realm. They even have their own digital publication, Keyframe, which is dedicated to publishing film reviews, interviews, and recommendations of what to stream on Fandor each week. Here's a list of some of the best movies to stream on Fandor:  
Hannah Ha Ha
Country Gold
Giving Birth to a Butterfly
The Blind Man Who Did Not Want To See Titanic
The Assassin
Gerry
An Elephant Sitting Still
Asako I & II
Without a doubt, one of the best cinemas in the world that is dedicated to new releases as well as restoring the hidden gems of arthouse cinema is the NYC-based Metrograph. Don't live in New York? Fear not, as the cinema offers you the chance to watch their films in the comfort of your domicile with Metrograph At Home. It offers both live screenings and other rarely-seen arthouse films personally curated and maintained by the folks behind the theater itself. Some of the films streaming there exclusively include Andrej Zulawski's 1981 horror masterpiece Possession, Hou Hsiao-Hsien's Millenium Mambo, Tsai Ming-Liang's Goodbye Dragon Inn, and Mia Hansen-Løve's tearjerking debut All Is Forgiven. You can even experience them on your Roku, Fire TV, Android TV, Apple TV, Google, and Chromecast. Here are some of the best films now streaming on Metrograph At Home:
Millenium Mambo
Long Days Journey Into Night (2018)
The Inheritance
Goodbye, Dragon Inn
L'intrus
All Is Forgiven
The Aviator's Wife
A Bigger Splash (1974)
One service that is dedicated to streaming films from all over the world that pushes boundaries is Topic. Their films mainly consist of dramas, thrillers, mysteries, and documentaries that go beyond the mainstream. Its intention is to expand your view of the world, whether it's a quiet Korean drama (On The Beach At Night Alone), a documentary with an unflinching look at violence (Cartel Land), or a feel-good adventure comedy (Hunt for the Wilderpeople). Here are some more boundary-pushing films streaming on Topic:
The Wild Pear Tree
Love, Antosha
American Animals
Tokyo!
Stray Dogs
Polytechnique
Nocturama
Looking for a little more experimental and perhaps controversial cinema? OVID.tv is dedicated to curating and maintaining a variety of films that display controversial visions, map under-explored lives and communities, and present daring cinematic innovations. Winter's Bone director Debra Granik said, "I get a good feeling just by scrolling through OVID's collection, and touching base with audacious thinkers and makers, who have created their films without regard to the dictates of robotic programs. OVID dares to break the hegemony of ratings and dares to step away from the herd." Check out some of the best films now streaming on OVID:
A Quiet Passion
Camille Claudel
Wuthering Heights (2011)
Elena (2012)
Papicha
The Kill Team
Jealousy
Ida
Mysteries of Lisbon
– M.J. O'Toole (@mj_otoole93)