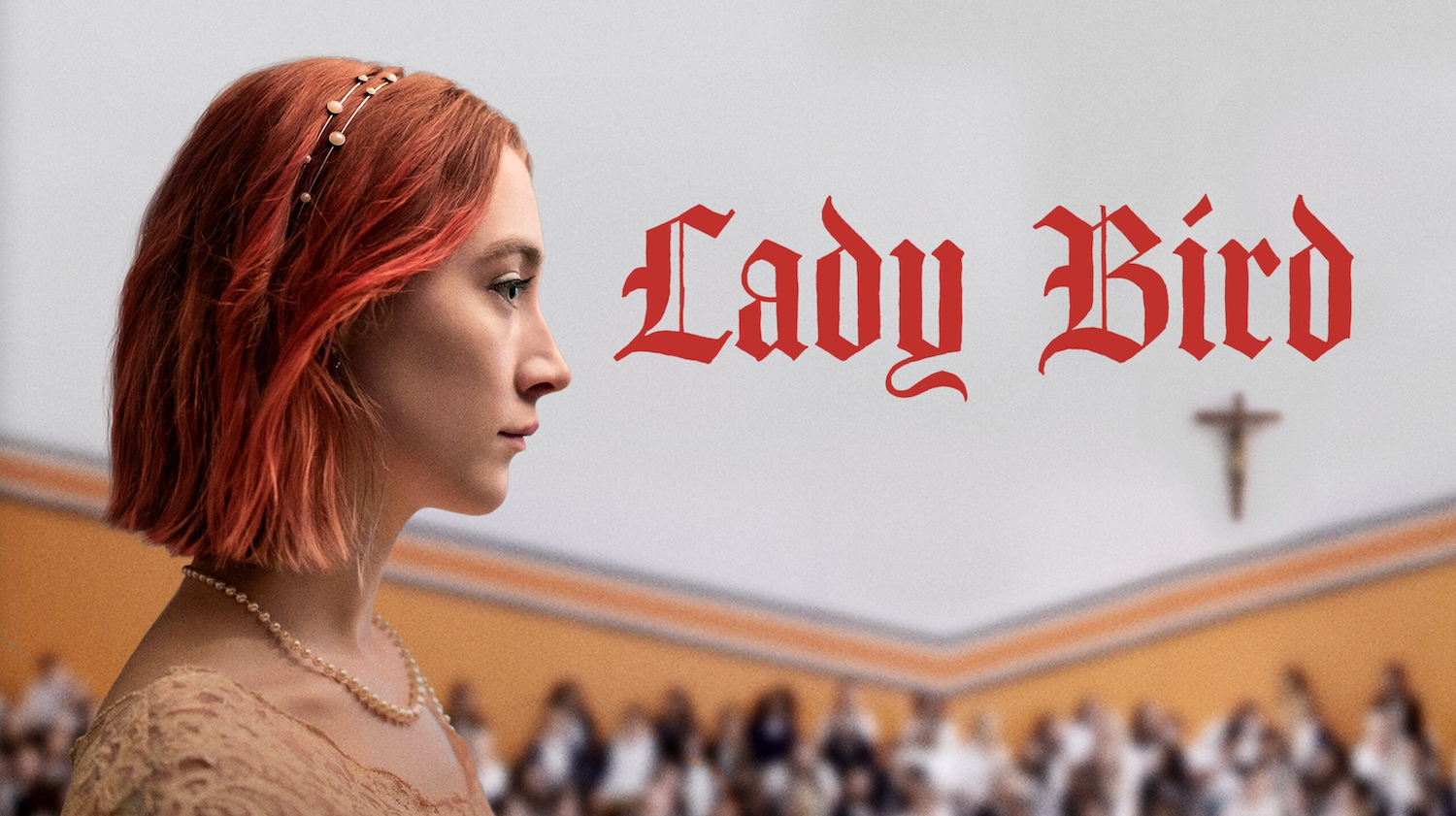 (Greta Gerwig adds "director" to her constantly evolving repertoire with the much buzzed about Lady Bird. The film, like Gerwig's reputation, is ever expanding this week and beyond.)
Actress Greta Gerwig – known for collaborations with director Noah Baumbach on Frances Ha and Mistress America (for which she also co-wrote the scripts), among other films – launches her own solo directorial career with Lady Bird (she previously co-directed Nights and Weekends with Joe Swanberg), a sharply observed coming-of-age dramedy set in the year 2002, in Sacramento, California (Gerwig's hometown). Starring Saoirse Ronan (Brooklyn) in the lead role – Christine, or "Lady Bird," as she prefers to be called, a young woman about to graduate high school – the movie features an outstanding ensemble cast that includes Laurie Metcalf (Jackie Harris on ABC's long-running Roseanne), Tracy Letts (Indignation), Lucas Hedges (Manchester by the Sea), Timothée Chalamet (Love the Coopers) and Beanie Feldstein (Neighbors 2: Sorority Rising), to name but a few of the many fine actors. In addition to the performances and the writing, Lady Bird impresses with its meticulous production design and economical editing. Both moving and funny in equal measure, the movie announces a major new talent behind the camera. Welcome, Ms. Gerwig. We hope to see a lot more from you in the future.
We join our title character as she and her mother (Metcalf), with whom she has an increasingly fraught relationship, return from a college visit. At first amicable, the conversation quickly turns so heated that Lady Bird throws herself out of the car. Cut to her in class, soon thereafter, with a cast on her arm, as if nothing much has happened. Such is the tenor of the film, mixing heightened emotional content with gentle, dry humor that never pushes for the laugh. Gerwig doesn't demand our attention, but holds it, nonetheless, through the power of her precise mise-en-scène. Ronan is brilliant in the part, simultaneously wise and immature, and very intelligent. We watch with fascination as Lady Bird discovers herself, amazed that Gerwig can take such well-trodden cinematic territory and make it fresh.
Indeed, perhaps what makes the film stand out is its naturalistic dialogue and unromantic view of adolescence. Lady Bird can be annoying – who isn't, at times? – but that does not count against her. The same generous approach holds for the other characters: her father (Letts) is a pushover, but still a good man; her initial love interest (Hedges) hides important things from her, but he has his reasons; her best friend (Feldstein), who grows angry and jealous when Lady Bird seeks other company, never ceases to be loyal; and so on and so forth, with everyone a fully realized human being. With writing and direction this smart, Lady Bird is a joy to watch. Perhaps its only flaw is that its title may bring people to the theater who expect a biopic of Lady Bird Johnson. But what a wonderful surprise awaits such misguided souls…
– Christopher Llewellyn Reed (@ChrisReedFilm)