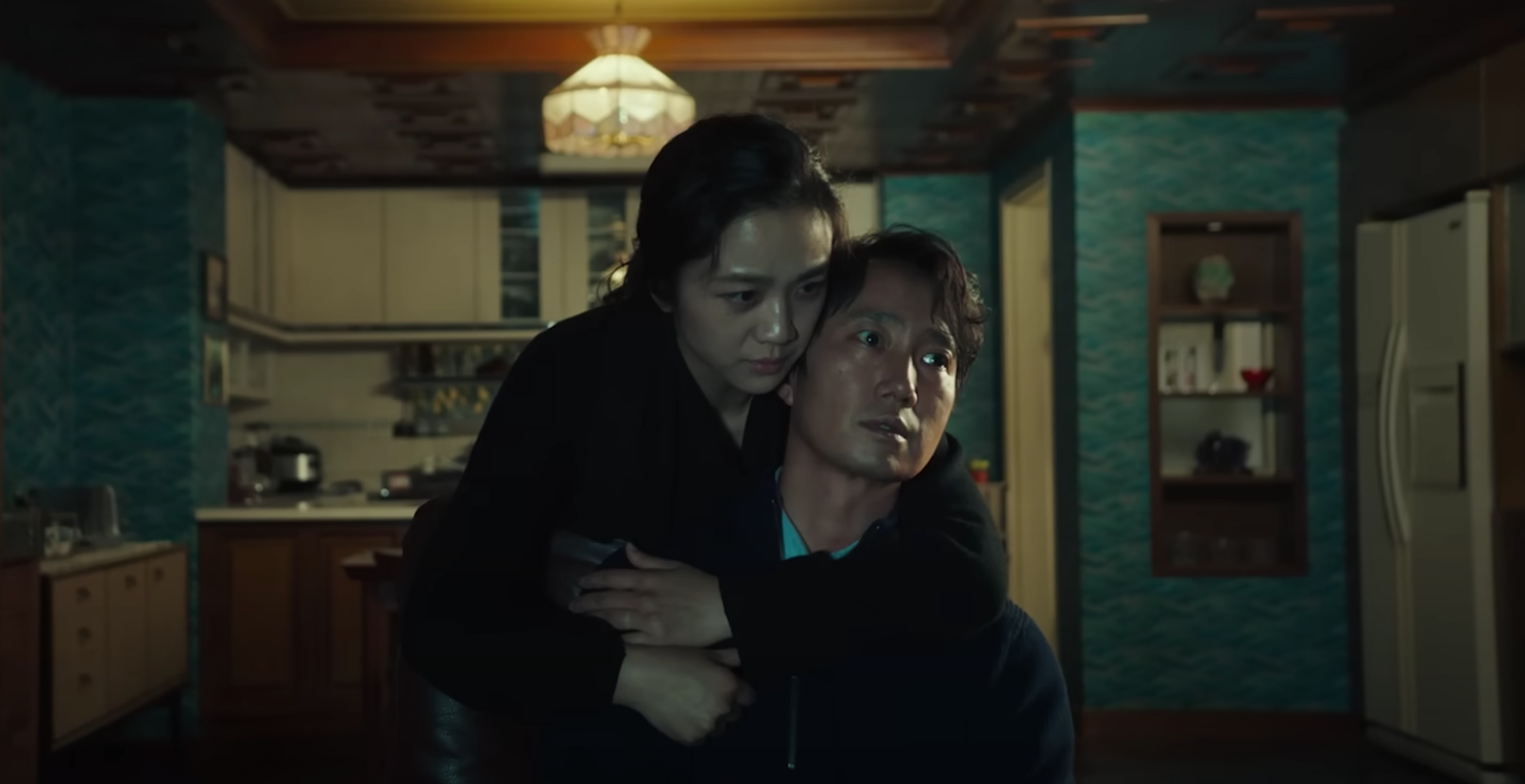 (The 60th New York Film Festival (NYFF) runs September 30-October 16. Check out M.J. O'Toole's movie review of Decision To Leave. Now playing in select theaters. Seen it? Join the conversation with HtN on our Letterboxd Page.)
South Korean director Park Chan-wook is known for his extreme, mayhem-filled thrillers such as Oldboy, Thirst, and Lady Vengeance. But his films also deal with the aspect of illusions. Are things really as they appear to be? Even when we learn one truth, will there be another to throw us for a loop? Park gets our heads spinning again with Decision To Leave. A cat-and-mouse detective film, it excites with its twists and turns that would likely make Hitchcock proud. Departing from the more brutal subject matter of his previous films, Decision to Leave would probably get a PG rating. The sex and violence are all very restrained, but the slow-burn tension is palpable. The film is carried by astounding performances from Chinese star Tang Wei (Lust, Caution and Long Day's Journey Into Night) and Park Hae-il who some may recognize from his early role as an eerie murder suspect in Bong Joon-ho's Memories of Murder. The chemistry these two bring to their onscreen relationship is marvelous.
Park Hae-il's Hae-jun is a sleepless inspector who is the youngest in Busan's police force and is always on the hunt for the next big case. As his wife (Lee Jung-hyun) tells him, he "needs murder and violence in order to be happy." He finds his next big case when a wealthy experienced climber falls to his death. Was it an accident, or did someone push him? The second his much younger, Chinese immigrant wife Seo-rae (Wei) is introduced, suspicion quickly arises. During her interview, Hae-jun is somehow fascinated by her certain behavioral quirks, much to the chagrin of his easily frustrated deputy (Go Kyung-pyo) who's very much convinced of her guilt. She is unfazed by her husband's death (even after being shown photos of his body) and wishes to delay talking to the police so she can return to her elder caregiver job. "Living old people come before dead husbands," she tells Hae-jun. Park and his frequent co-writer Chung Seo-Kyung give us a good dose of cheeky black humor.
 With both his insomnia and curiosity, Hae-jun begins to watch Seo-rae on stakeouts, even when off duty. Is it out of suspicion… or obsession of some sort? They soon start spending time together as he is impressed by her direct manner, and she is curious about whether his obsession with cold cases is what causes him to lose sleep. She tries to get him to sleep by whispering words about the sea (which will play a role in the film later on), the way she does for her elderly patients. The lines between cop and suspect become blurrier. The chemistry is conveyed through little bits of physical contact, whether it be the brushing of calloused hands or the applying of chapstick to each other's lips. Unlike thrillers such as Basic Instinct, the contact between the two protagonists is sensual but never overtly sexual.
As time passes, Hae-jun follows his wife to a sleepy coastal town where she works at a nuclear plant, and he continues work as an inspector. Through flashbacks, we find that Seo-rae has been stalking him, an interesting reversal of roles from the film's first half. Eventually, she stages a run-in between him and his wife, and she and her new husband (Park Yong-woo), a crooked finance guru. Hae-jun is thrown for another loop and more truths are revealed as he is called to another death–a likely murder. Hae-jun is more torn between his intense sense of duty and matters of the heart, while Tang Wei artfully anchors her performance to keep the viewer guessing her true nature, up until the very end.
Park succeeds in giving this tale of romantic and investigative longing enough grays for it to be enthralling. Despite these characters' unpredictable nature, he doesn't place any harsh judgment upon them but rather captures them empathetically. The film takes another turn in the heightened final act that will likely stay with you after the credits roll. Cinematographer Kim Ji-yong contributes to the thriller's sharp visual structure, and composer Cho Young-wuk's score helps elevate both the romantic and suspenseful emotions. Decision to Leave is both playful and rousing with the help of its eloquent lead performances and precise direction from Park. It will leave you stunned and yearning for more.
– M.J. O'Toole (@mj_otoole93)
2022 New York Film Festival; Park Chan-wook; Decision To Leave movie review