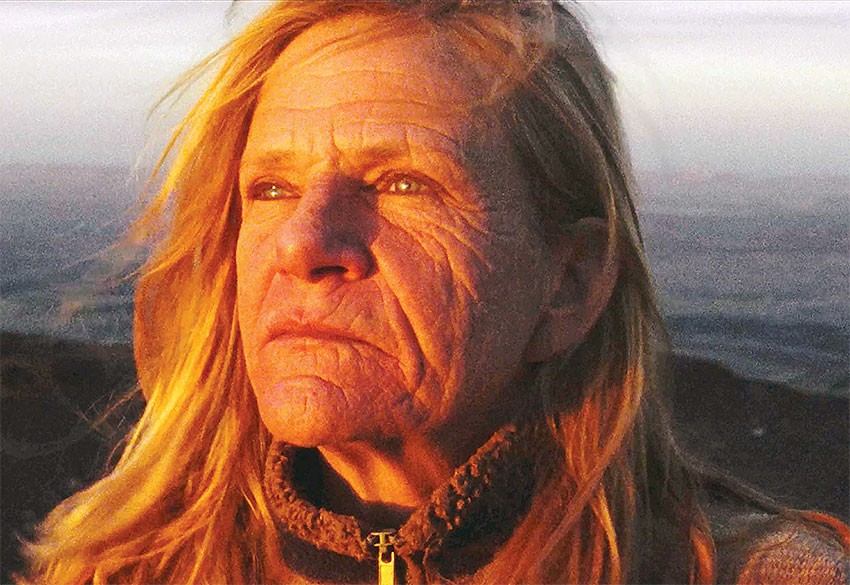 (The 2022 Sundance Film Festival runs January 20-30 all virtually. Check out Melanie Addington's movie review of A Love Song. Like what you see here on Hammer to Nail? Why not pay just $1.00 per month via Patreon to help keep us going?)
We all have that one possible love that just never quite clicked. That could have been something, but life, sensibilities, fear, timing got in the way. And yet what hurts us deeply makes for great cinema—reconnecting with someone you loved once, even if for one day, is such a bittersweet tale and one that has charmed us in many classic films such as Casablanca. But a rare treat of such an idea is A Love Song, about two widowed people we rarely see as a romantic lead. Max Walker-Silverman's first feature, the film, stars Dale Dickey and Wes Studi as two former lovers who reconnect.
With extremely sparse dialogue, the film relies instead on her observational point of view, the female gaze on an isolated landscape in Colorado, and the few people she encounters. With charming guests such as the family trying to move a burial plot, the postman and his horse, and the lesbian couple at a crossroads, Faye (Dickey) waits patiently but nervously to reconnect with Lito (Studi). Every time she hears a car, she readies herself to see him.
When they finally meet, their nerves show through, yet their sweet moments together are saccharine yet satisfying. A precious moment of sharing about their lost ones leads to a song, and they finally sync. There is a deep shared history that connects them. There is a moment of hope.
But after only one night of reminiscing, Lito chooses to course correct their newly rekindled love affair. After he drives away, she turns her radio on, looking for the faint bit of a song before hiking up a peak in solitude. She picks up where she left off in her routines without him. She returns to Jan (Michelle Wilson) to answer a question posed to her earlier. Should she ask her girlfriend to marry her? Finally, she has an answer.
"Do it, however long you get…that's long enough."
An ending steeped in symbolism and panoramic landscapes reminds us that our small-time here is overshadowed. With a quiet solitude that will resonate greatly with many of us in our isolated time in this pandemic, Dickey glows with a stunning performance. Studi, as the love interest, may find a new path as the romantic hero in future movies.
Alfonso Herrera Salcedo serves as director of photography and while primarily working within short films, his sensibilities of the American West are breathtaking. Film Boutique purchased the film. The film premiered at Sundance this week in the Next category and heads to Berlin International Film Festival next.
– Melanie Addington (@MelAddington)