HAMMER TO NAIL'S BEST FILMS OF 2022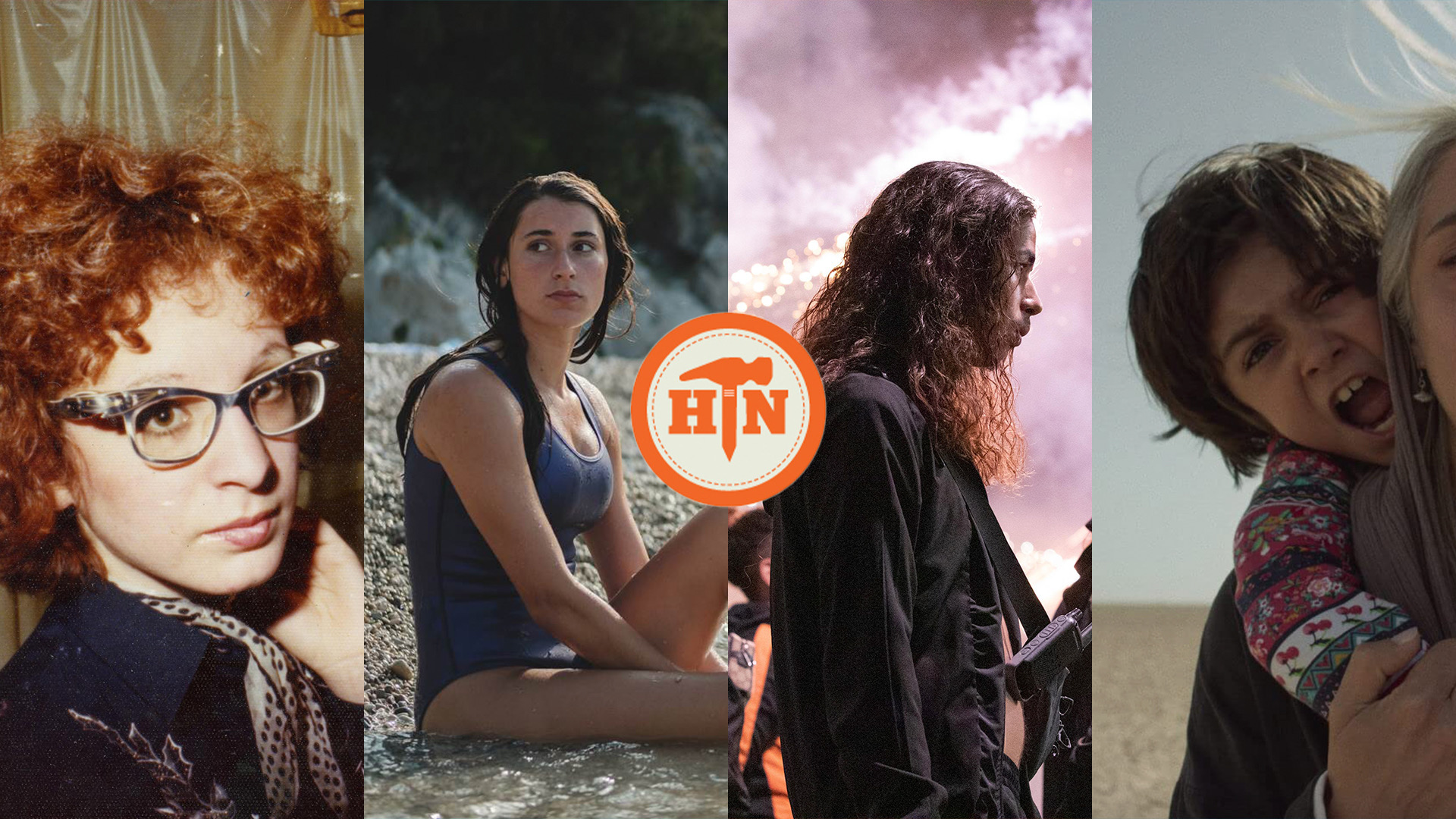 After a truly difficult few years, 2022 seemed like it had so much promise. While things overall are certainly "better," there remains an existential feeling of impending doom. It's weird too because ostensibly, for our purposes at HtN, movies in theaters are back but there's also a lot of the same old B.S. in terms of screens being dominated by big IP's pushing out all the little guys. Streaming services also continue to shake things up on a regular basis and it's hard to keep up with how to consume media. Yet, let us not focus on the negative in this intro to part one of the Hammer to Nail staff's favorite films of the year, there's a lot to like in here and to be excited about for 2023.
For one, film festivals seem to be back on track and have also continued on with their streaming options for those who can't make it out to a festival. This was such an obvious idea it's a bit shocking it didn't happen before Covid shut everything down. Filmmakers get to make some money of streaming (at many festivals anyway) and that's always a good thing as is access to smaller, curated films. Another positive is, there were a ton of truly original films that broke through to the masses in 2022. Everything Everywhere All at Once, Ti West's X and it's rapid turnaround sequel Pearl and the one film that seemed to hit the most lists, The Banshees of Inisherin were all weird and wonderful hits, just to name a few. There also continues to be more and more representation onscreen and behind the scenes and it's starting to actually feel "honest" instead of forced.
But as I sort through our amazing staff's lists, it cannot be denied that a lot of these films are downright depressing. It would be impossible to figure out which films were written or conceived during "The Shut Down" but the malaise and trauma we all endured in some way seems to have found it's way to the movies this past year. Themes of fragile relationships and death co-mingle with films that are nostalgic for both the good and the bad times. Documentaries showing nooks and crannies never seen before are eye-opening but can also add to the overwhelming feeling of the lack of a fair playing field for many. Sigh. I thought movies were supposed to be an escape?
All that being said, there's much to love about the films of 2022 and as we continue on towards awards season and Sundance, there's going to be much to celebrate and discover. As always, myself and my dedicated staff appreciate your support of small indie films and we look forward to maybe a brighter 2023 onscreen.
CHRISTOPHER LLEWELLYN REED
FICTION
(listed alphabetically)
ALL QUIET ON THE WESTERN FRONT

SHE SAID
Erich Maria Remarque's seminal 1929 anti-war novel All Quiet on the Western Front has twice before received a filmed adaptation, once in 1930 and then again (for TV) in 1979, both times in English. Now comes a German director's turn. Edward Berger (All My Loving) takes this blistering attack on the bureaucratic forces that are always all too quick to throw young men into battle and delivers a searing indictment of the worst inclinations of humankind. There are no heroes here, only perpetrators and victims. Sure, it's a downer, but a sublime one. Put that on the poster: "A Sublime Downer!"
NON-FICTION
(listed alphabetically)
THE JANES

NAVALNY
(excerpted from my full review at Film Festival Today)
On Wednesday, August 4, 1938, in the town of Nasielsk, Poland, a visitor named David Kurtz, born there but long since emigrated to America, arrived with a small Kodachrome camera and captured a little over three minutes of footage in both color and black and white. The frames he photographed remain the only surviving evidence of the existence of most of the folks caught by his lens, the vast majority of whom would be killed in the Nazi death camp Treblinka. Three Minutes: A Lengthening is more than a forensic investigation. It is director Bianca Stigter's quietly moving tribute to those departed, exploring the meaning of memory and the power of images to honor the dead.
MATT DELMAN
FICTION
THE BANSHEES OF INISHERIN

THE FABELMANS

THE BATMAN

RRR

NOPE

HUSTLE
I was not prepared for how depressing The Banshees of Inisherin is. The 'sad girl cinema' trend of 2022 seems fitting with where we are as a culture; heading into a recession with two Presidential candidates in their 80s and the unrelenting persistence of airborne viruses. Between this and EO (#4), the dead donkeys are piling up. The film's brilliance lies in its specificity. The dialogue could almost qualify it as a foreign-language film. The concept is deceivingly simple: On an under-populated Irish island, one man intends to un-friend another to focus on his art. To writer/director Martin McDonagh's credit, he stretches this conceit into almost two entrancing hours. A mix of strong emotions, cultural authenticity, and terrific performances makes this small film feel transcendent.
NON-FICTION
NAVALNY

GOOD NIGHT OPPY

IS THAT BLACK ENOUGH FOR YOU?!

DREAMING WALLS: INSIDE THE CHELSEA HOTEL
Famous cinephile Elvis Mitchell's Is That Black Enough For You?! premiered late in the year at the New York Film Festival, and is now streaming on Netflix. If you missed it, it's probably not your fault, but if the algorithm hasn't shown it to you yet, try yelling the title into your remote. Just make sure no one else is around. Spotlighting perhaps the most critical decade of black cinema, Mitchell covers a ton of ground in an entertaining way. These films' soundtracks often rose to the top of the billboard charts, and their hits have become cultural touchstones. Whether you like blaxploitation cinema, good music, critical analysis, or just Samuel L Jackson, anyone with a brain can enjoy this doc. It's currently 100% on Rotten Tomatoes with 36 positive reviews.
BEARS REBECCA FONTE
RRR

YOU CAN LIVE FOREVER

THE BANSHEES OF INISHERIN

CAMILLA COMES OUT TONIGHT

SO DAMN EASY GOING

WEIRD: THE AL YANKOVIC STORY
Writer/Directors Mark Slutsky and Sarah Watts put their own sexy spin on the 'lesbian period drama' genre with You Can Live Forever.  A closeted lesbian teen is sent to live with her aunt and uncle in an isolated Jehovah's Witness community. There, Jaime feels like an outcast until she meets Marike, an exemplary Witness girl, and finds herself drawn into the promise of an eternal life—what they call "the new system of things"—after the world ends. Or is she drawn to the promise of forbidden love? There's a lot of flannel, and a soon-to-be-classic bathtub baptism scene.
MJ O'TOOLE
FICTION
THE BANSHEES OF INISHERIN

ATHENA

NO BEARS

TAR

FUNNY PAGES
Around the same time as his unjust arrest and six-year conviction in his home country of Iran, Jafar Panahi's new film No Bears began hitting the festival circuit. Iran's recent political turmoil has given his latest complex work a heightened impact. Panahi stars (as usual) as a version of himself who is banned from leaving the country and making films. Yet he finds a way to remotely direct a film set in Turkey. This brilliantly tragic satire blurs the line between reality and fiction as it explores the lives of individuals (the director included) who are oppressed by the cultural and political limitations of their home country. In No Bears, Panahi bravely depicts the stakes he has faced with humor, wit, and self-awareness. Even in the midst of his incarceration, he is still making his voice heard.
NON-FICTION
NAVALNY

THE TERRITORY

IS THAT BLACK ENOUGH FOR YOU?!

AFTERSHOCK
Unlike his controversial and harrowing Marilyn Monroe film Blonde, Andrew Dominik's documentary This Much I Know To Be True is a sober meditation on creativity, spirituality, and the power of music as shown through the creative partnership of musical duo Nick Cave and Warren Ellis. Throughout the movie, you experience their breathtakingly haunting musical performances, beautifully captured by cinematographer Robbie Ryan (Marriage Story), and get a sense of their philosophies and creative processes through candid interviews. A companion piece to the 2016 documentary One More Time With Feeling, which was shot in the aftermath of the death of Cave's son Arthur. His grief has transformed into grace in terms of his creative process, how he tries to look at life, and reengaging with society. Even those who are not devotees of Cave will surely gain an appreciation for him from this documentary alone. There is plenty to both enjoy and contemplate from this deep musical experience.
– Christopher Llewellyn Reed (@ChrisReedFilm), Matthew Delman (@ItsTheRealDel),  Bears Rebecca Fonté (@BearsFonte) and M.J. O'Toole (@mj_otoole93)