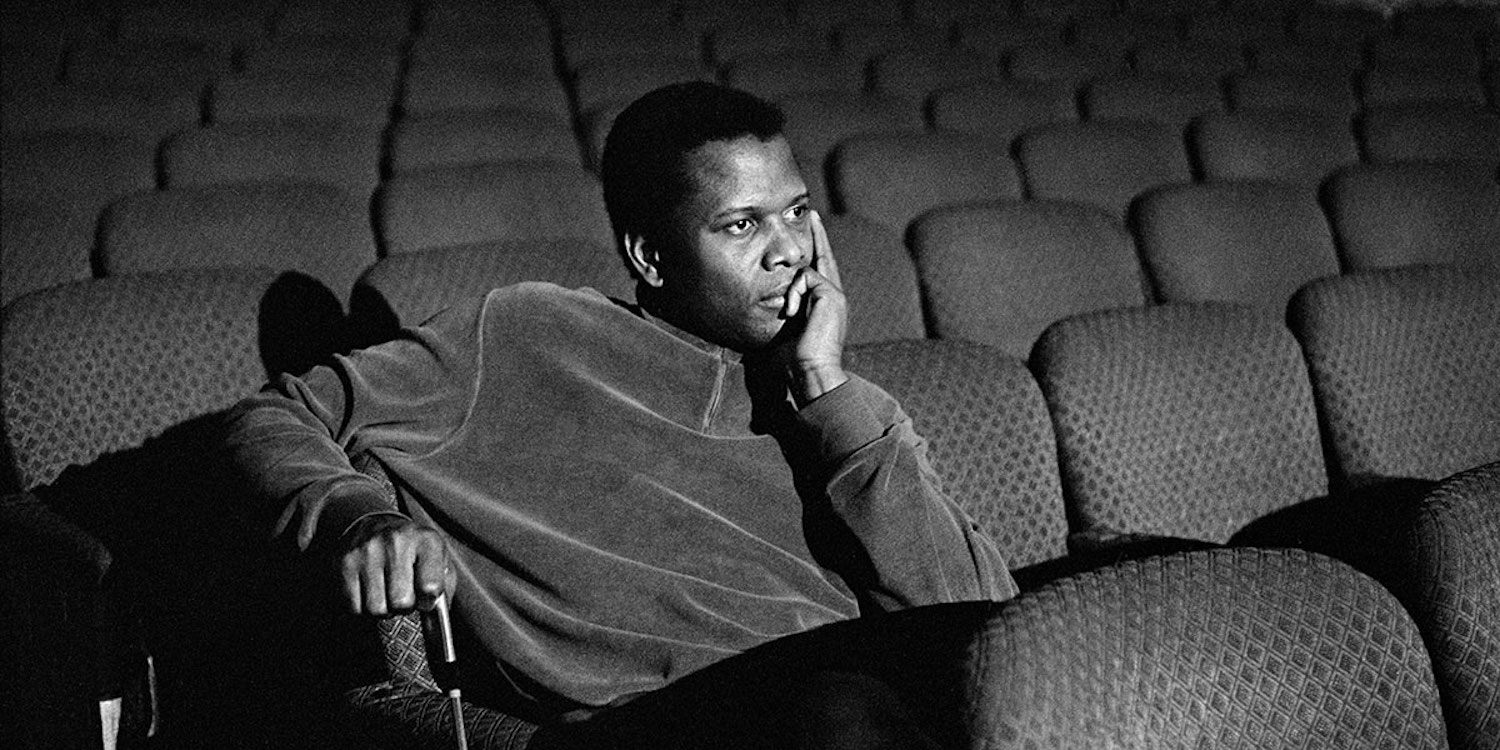 (The 2022 Toronto Film Festival or, TIFF runs September 8-18 in Toronto, Canada. HtN has tons of coverage coming your way so, stay tuned! Check out Chris Reed's movie review of Sidney. Seen it? Join the conversation with HtN on our Letterboxd Page.)
The fact that Sidney Poitier (1927-2022) is no longer of this world fills me with great sadness. Born in the Bahamas to tomato farmers Evelyn and Reginald Poitier and raised on Cat Island, away from all kinds of hustle and bustle, he would eventually become globally famous as the world's first bona fide Black movie star. He bore that burden mostly well, no matter how some of his acting roles would come to be seen by later generations, talking the talk and walking the walk when it came to Civil Rights and supporting other Black artists. A giant of a man, he was defined by his moral sense of right and wrong, as well as his humility. Now, director Reginald Hudlin (Safety) has crafted a lovely and loving documentary portrait of Poitier, entitled simply Sidney. It's everything you could hope for, and more.
Hudlin pulls out all the stops as far as taking heads go. A partial list includes Poitier's five surviving daughters (he had six, total); first wife Juanita Harvey; second wife, and widow, Joanna Shimkus; on-and-off-again best friend, singer/actor Harry Belafonte (though he only appears via audio); media maven Oprah Winfrey; musician Quincy Jones; director Spike Lee; musician Lenny Kravitz; and actors Halle Berry, Lou Gossett Jr, Katharine Houghton, Robert Redford, Barbra Streisand, and Denzel Washington. This incredible cast of characters sheds meaningful light on many different aspects of Poitier's life and career. The best voice of all, however, is that of the main protagonist, himself.
We cut back and forth between an interview filmed before Poitier's final physical decline and many other, earlier, interviews from a variety of sources. Together, they make up much of the narration of the movie, allowing Poitier to tell his own tale from beyond the grave. And though that risks making the movie a very one-sided affair and almost a hagiography, there is enough diversity of thought and interpretation on display to dispel such notions. Plus, not everybody has horrible demons to uncover. Yes, some parts Poitier played have aged better than others (if that is even a fault), and he did cheat on his first wife with actress Diahann Carroll (his co-star in Paris Blues and Kravitz's aunt), but he does not appear otherwise compromised by history or action. Everyone is complicated, however, and he was no exception.
Hudlin and his archival team supplement the copious interviews and period footage with clips from Poitier's lengthy career, both as actor and director. He was a groundbreaker from the moment he debuted on-screen as the lead in Joseph L. Mankiewicz's 1950 No Way Out to his first Oscar nomination for the 1958 The Defiant Ones to his Oscar win for the 1963 Lilies of the Field to his first stint behind the camera with the 1972 Buck and the Preacher. Those and everything in between and after are on display here. So is the love his daughters bear him and the way his legacy has inspired so many others. As far as cinematic tributes go, it doesn't get any better than this.
– Christopher Llewellyn Reed (@ChrisReedFilm)
2022 Toronto Film Festival; Reginald Hudlin; Sidney documentary movie review