Chris Reed's Top Films of 2018
('Tis the season for end of year lists and Hammer to Nail has you covered! Enjoy Chris Reed's favorite films of 2018 below and stay tuned for Editor Don R. Lewis' next week! Like what you see here on Hammer to Nail? Why not pay just $1.00 per month to help keep us going?)
It was an excellent year for both fiction and documentary films, especially if one looked outside mainstream commercial cinema, which is what we do here at Hammer to Nail (though there were a few big movies I liked enough to include in my lists, below). Under such circumstances, it becomes extremely hard for me to limit my choices to a traditional Top 10, as I found much to admire in a variety of genres and styles. Anything that took chances with story, form and tone caught my eye, though it also had to synthesize its various elements into a cohesive cinematic tapestry, however odd the pattern.
Here, then, are my Top 10 (plus 10 runners-up) for both narrative fiction and documentary films (I do not differentiate between foreign and domestic work, as a movie is a movie is a movie, irrespective of language). Some of these may not yet have been released (theatrically or online) in 2018, but since I, myself, caught them this year, I include them as if they have already come out (which gives you something to look forward to, right?). Where I have previously reviewed a film, I hyperlink its title to that review (most on this site, but a few for Film Festival Today, where I also write). Where no review (yet) exists, I include a few words to explain my choice.
Top 10 Best Narratives (in alphabetical order):
Top 10 Best Documentaries (in alphabetical order):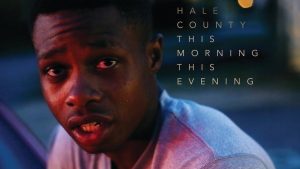 10 Narrative Runners-Up (in alphabetical order):
10 Documentary Runners-Up (in alphabetical order):
And that's all folks! Happy Cinematic New Year to All!
– Christopher Llewellyn Reed (@ChrisReedFilm)
Like what you see here on Hammer to Nail? Why not pay just $1.00 per month via Patreon to help keep us going?