IF BEALE STREET COULD TALK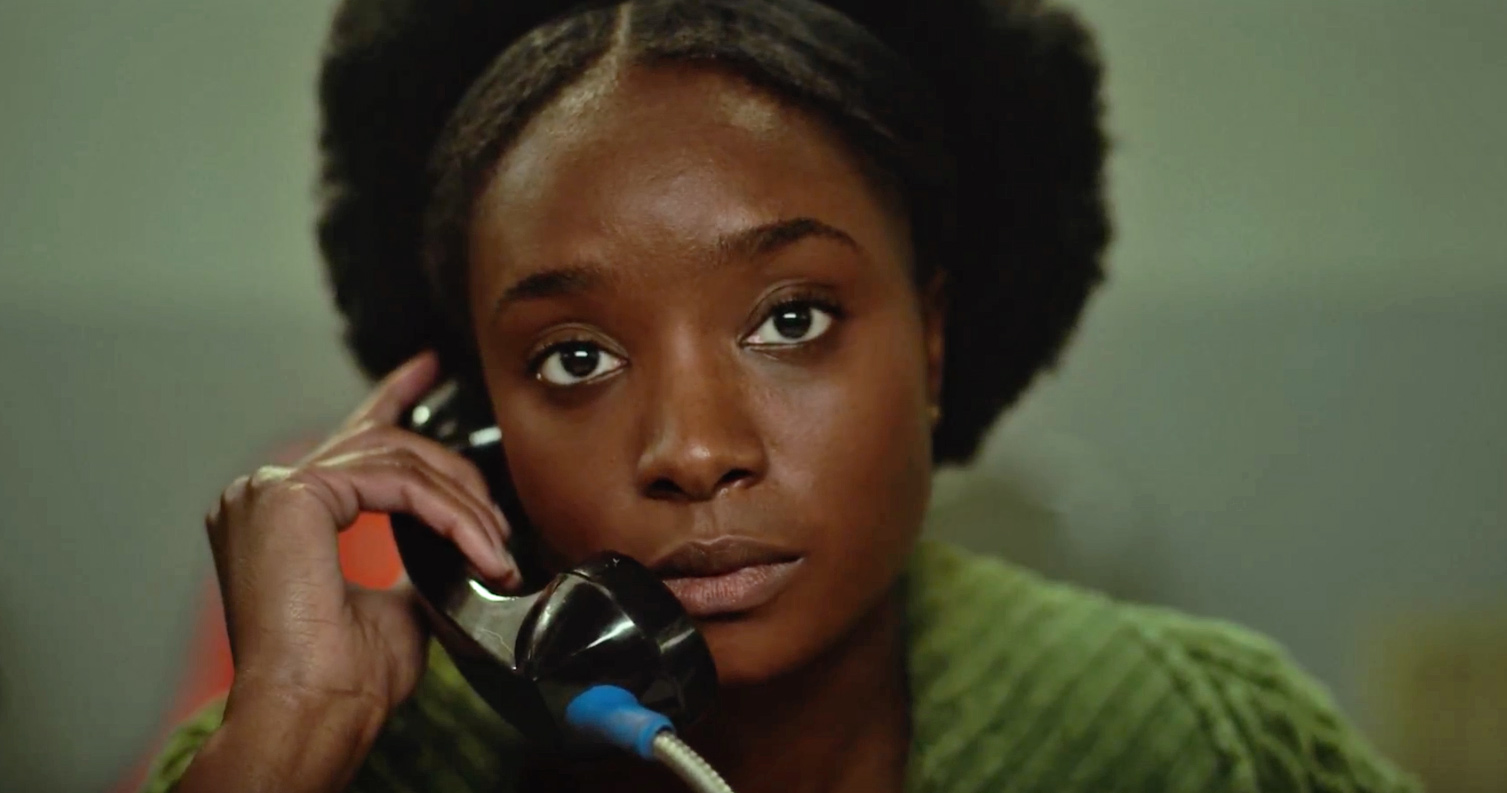 (If Beale Street Could Talk, Barry Jenkins' follow-up to his amazing, award winning film  Moonlight, hits theaters Christmas Day. Lead Critic Chris Reed saw it at the 2018 Toronto International Film Fest, and submits this review. Like what you see here on Hammer to Nail? Why not pay just $1.00 per month to help keep us going?) 
If Beale Street Could Talk, director Barry Jenkins' follow-up to his masterful 2016 Moonlight, is based on the late James Baldwin's 1974 novel of the same name. The film opens with a quote from the author, explaining the title's meaning: "Beale Street is a street in New Orleans, where my father, where Louis Armstrong and the jazz were born. Every black person born in America was born on Beale Street, born in the black neighborhood of some American city, whether in Jackson, Mississippi, or in Harlem, New York. Beale Street is our legacy." From that, we understand – even without any previous knowledge of the source material – that this will be a tale as specific as it is universal, focusing its narrative attention on the challenges faced by every African-American in every time, as well as on the particular details of one unique person or group of people.
Indeed, Jenkins fashions a story both precise and comprehensive. We meet protagonists and young lovers Tish (also our narrator) and Fonny as they walk down a New York City street, arms entwined, a blissful couple, before a smash cut from that opening idyll to Fonny, in jail. How did we get here? That is the substance of the movie. Fonny, it seems, has been accused of rape, a crime he did not commit, for which he was set up by a racist white cop. For the rest of the film, we alternate between the present of Fonny's pre-trial prison life and the past of his and Tish's romantic dreams. Knowing what we know of the future, it's heartbreaking to watch their love unfold through the prism of dramatic irony.
Newcomer Kiki Layne plays Tish, while Stephan James (Race) plays Fonny. Their physical chemistry is palpable and their emotional connection even more so. Both shine as individuals and as a couple. They are ably supported by a terrific ensemble that includes Regina King (Our Family Wedding), Colman Domingo (Beautiful Something), Teyonah Parris (Chi-Raq) and, in a small but engaging role, Dave Franco (The Little Hours), among others. We believe in the community they portray and are saddened when it suffers such a devastating blow.
Jenkins proves that the evocative visuals of his previous, Oscar-winning film were no fluke, presenting carefully composed shots one after the other, the actors moving within them in perfectly timed movements. In his editing, however, he breaks from the more traditional rhythm of Moonlight (triptych notwithstanding, that movie was otherwise straightforward in its construction), embracing an elliptical style that heightens the surreality (common though it may be) of what happens to Fonny. How can one explain it? The facts are not enough. If Beale Could Street is a superb example of aesthetics and story melding in flawless harmony. It may be bleak – though not exclusively so, as life goes on – but it is profound. Of such elements is magnificent cinema made.
– Christopher Llewellyn Reed (@ChrisReedFilm)
Like what you see here on Hammer to Nail? Why not pay just $1.00 per month via Patreon to help keep us going?