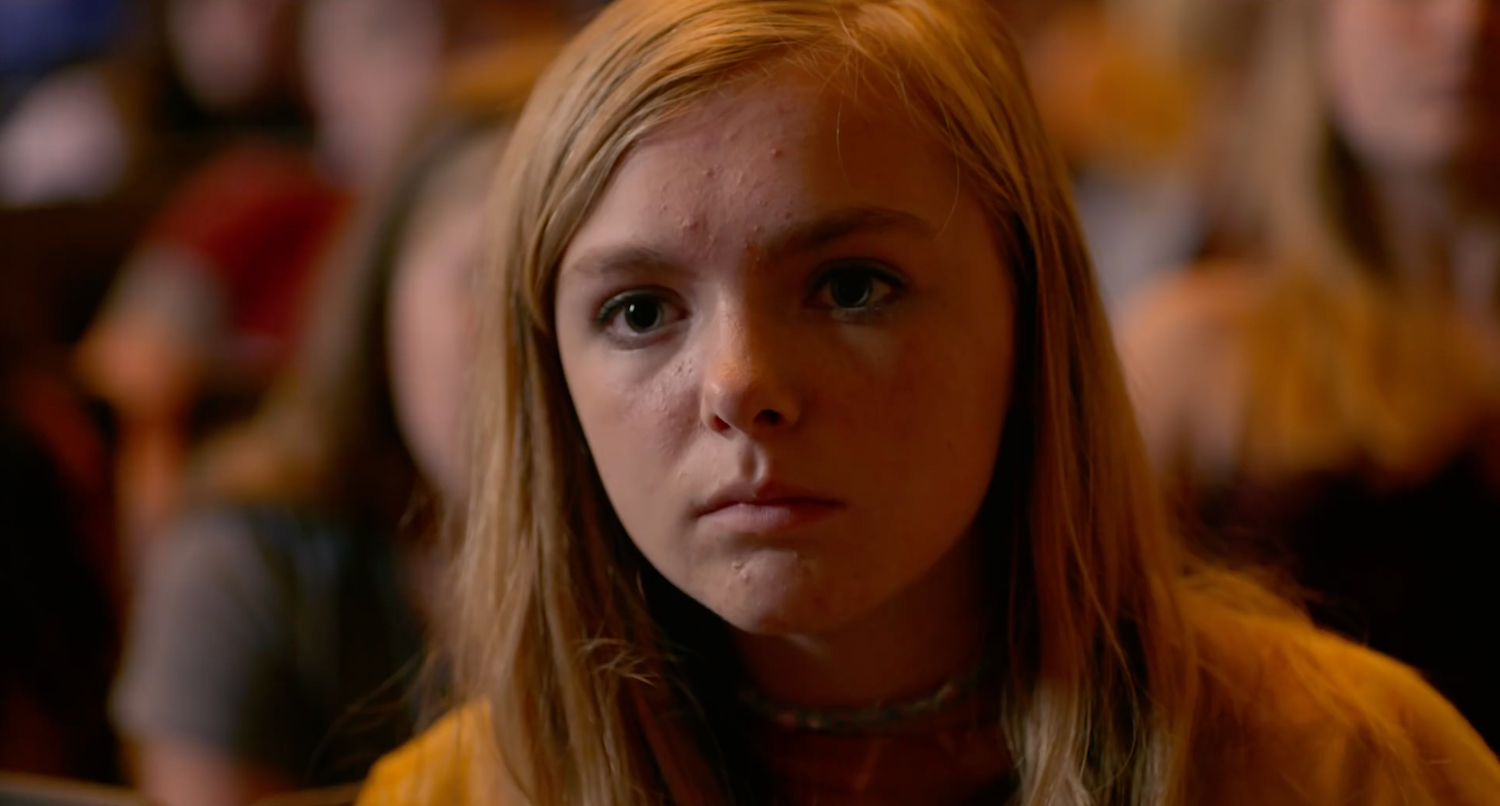 (The 2018 SXSW Film Festival kicked off March 9 and ran all the way through to March 17. Hammer to Nail has a slew of reviews and interviews coming in hot and heavy so keep your dial tuned to HtN!)
From writer/director Bo Burnham (creator/star of MTV's Zach Stone Is Gonna Be Famous) comes Eighth Grade, a sweet coming-of-tale set in the final year of middle school, when hormones rage in bodies nowhere ready for the maelstrom. The remarkable Elsie Fisher (McFarland, USA) plays Kayla, a girl on the cusp of young womanhood whose roundish body and bad skin make her less than an ideal candidate to navigate the shark-infested waters of eighth grade. Despite the constant reminders of her all-too-human imperfections, Kayla gamely soldiers on, making inspirational (if not inspired) YouTube videos where she offers such timeworn bromides as "Be yourself!" To anyone familiar with the work of Todd Solondz, it seems like we could be in for some uncomfortable humiliation à la Welcome to the Dollhouse, where something bad happens to someone who deserves better.
We are and we aren't, as it turns out. Burnham and his delightful leading actress take us on a journey into the twisted recesses of young, oversexualized and petty minds, but always remain true to Kayla's indomitable spirit of hope. Recalling other films about fraught teen awakenings like Diary of a Teenage Girl and Me and You and Everyone We Know, Eighth Grade nevertheless charts its own course, sending Kayla down some potentially scary paths only to offer up a viable escape route at the end. Assisting her along the way is her gentle, loving, put-upon widowed father (Josh Hamilton, Take Me to the River), whom Kayla spends most of the movie berating just for showing an interest. Still, when she decides she needs him, he is more than present. I loved their relationship; it felt real and unforced, the rapport between the actors pulling us into a long, shared history of affection and pain.
In some ways like a horror film, filled with scenes of monsters threatening Kayla from all sides, it's also a genuinely comic tour de force, making us laugh through our frequent discomfort. Indeed, video platitudes aside, when Kayla records a message that includes the truism "you can't be brave without being scared," it's hard to argue with that sentiment. And Kayla is very brave, as well as very funny. Ably assisted by a charming supporting cast and fine writing, Elsie Fisher makes Eighth Grade a triumphant manifesto for all who have felt awkward, misunderstood and abused at a time when they just wanted to be cheered.
– Christopher Llewellyn Reed (@ChrisReedFilm)