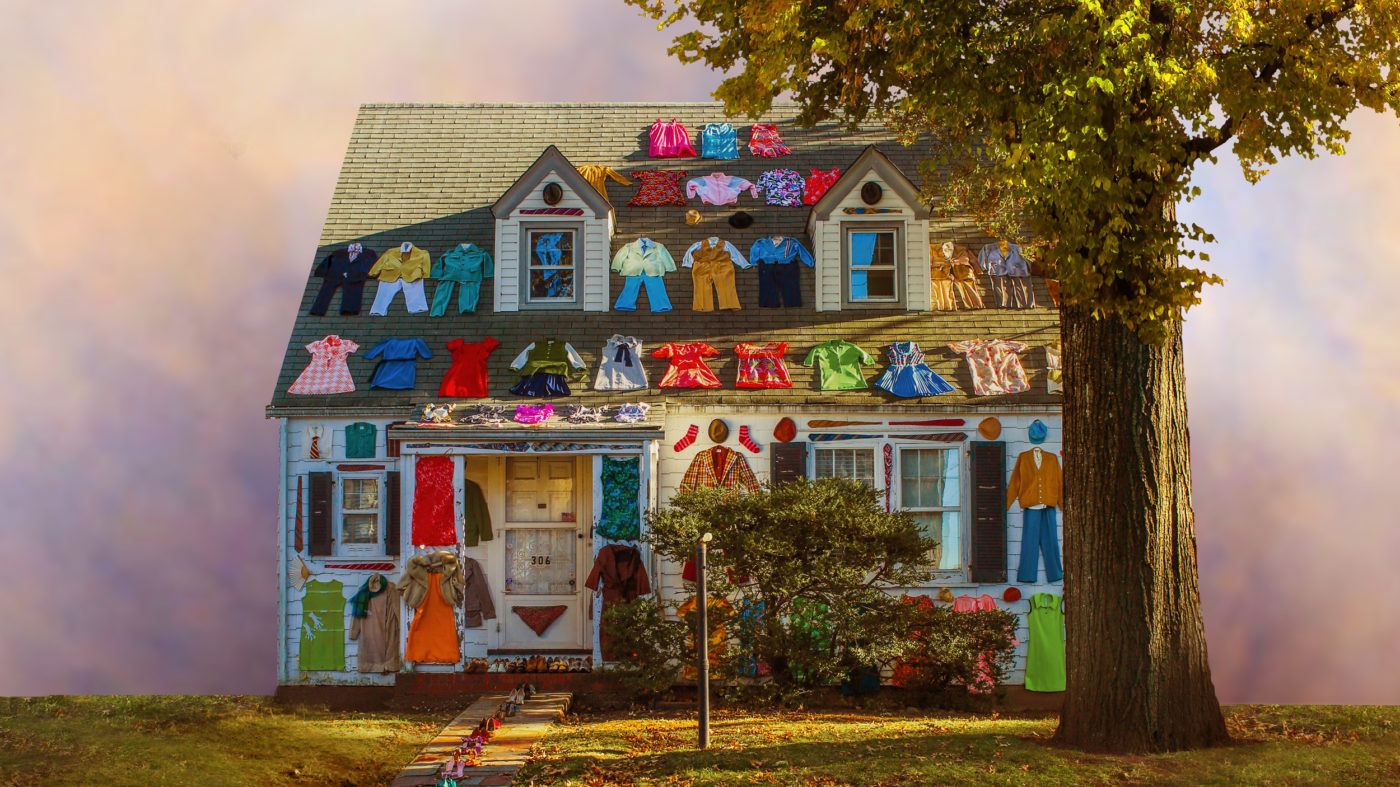 (After making its debut at the 2018 Sundance Film Festival, sister and brother Elan and Jonathan Bogarin's documentary Hollywood 306 hits theaters Friday, September 28 via El Tigre Productions.)
For 10 years, sister and brother Elan and Jonathan Bogarin filmed their grandmother, Annette Ontell (who died in 2011), in a series of intimate interviews in her home at 306 Hollywood Avenue, in Hillside, NJ. Upon her passing, they were at a loss of what to do, from both grief and the virtual impossibility of cataloging the enormity of family history residing in Annette's vast treasure trove of artifacts. While at first determined to sell the house, they soon balked at the task, preferring to meditate, instead, on Annette's legacy and her meaning to their lives. The resulting movie – mixing archival videos, historical films, contemporary material and stylized reenactments and staged scenes – is an aesthetically innovative and moving spectacle that avoids the confusion of hodgepodge thanks to the Bogarins' clear vision of how seeming minutiae lead to profound truths about the human condition.
Indeed, it's the siblings' visual style and inventive editing that sets 306 Hollywood apart from similar personal documentaries. Not content to interest the viewer in the details of their bloodline, alone, Elan and Jonathan combine the wildest of purposeful artificiality – there's music! there's dance! – with the simplest of plain, straightforward footage of Annette's on-camera answers to their questions, crafting a tale as universal as it is specific. Annette was a woman of indomitable character who, at least in her old age, was not squeamish in her discussion of body parts and bodily functions. Her mere on-camera presence, on its own, could easily have carried the story, so vibrant is her personality (though the composition and lighting in these moments is bare and unremarkable). Add her to the whirlwind of artfully orchestrated mise-en-scène on display and one has cinematic gold.
Beyond the recollections and present-day musings – on the power of memory and spiritual (and possibly spectral) remains of our loved ones – from Elan, Jonathan and their mother, Marilyn Ontell, we also meet a series of fascinating interview subjects that include clothing and textile conservator Nicole Bloomfield, physicist and novelist Alan Lightman, and the Director of the Rockefeller Archives, Robert Clark. Each (and there are many more) contributes to the conversation about what happens when we die, and what we leave behind. Is the life of an ordinary human being less important than that of a celebrity? Most of us (I hope) would say no, but how often are such regular folks given as masterful a filmic testimonial as this? Not often enough; Annette was lucky to have such grandchildren. From what see of her, however, such "luck" was earned.
If there is one part I liked a little less than the whole, it was a section in the latter half where the movie suddenly slows, after the near-manic energy of earlier sequences. Here, we hold for a long moment on a shot where Elan asks Annette to try on a dress she had created, years earlier (she was a fashion designer). As Marilyn helps her out of one set of clothes and into another (which no longer fit), the elderly woman, otherwise in command of herself, sits before us, near-naked, as she and her kin laugh at the situation. While on the one hand it is a beautifully life-affirming scene, reminding us of our common humanity, it feels exploitative in a way that nothing else does, especially since it is not clear that Annette understands she is still being recorded, throughout. For me, it was a slight misstep, though I otherwise adored the film. 306 Hollywood, then, beyond this, is a glorious tribute to its subject, and to the glory of existence.
– Christopher Llewellyn Reed (@ChrisReedFilm)