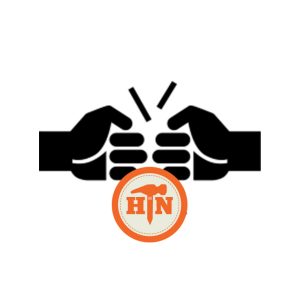 ('Tis the season for year end "Best Of…" lists. While yes, they are ubiquitous, they are also super fun! Lead critic Chris Reed and Contributing Editor Matthew Delman got cracking on their "Best Films of 2019 List" sdo sit back, check them out and let's all meet at the water cooler later! Like what you see here on Hammer to Nail? Why not pay just $1.00 per month via Patreon to help keep us going?)
Chris Reed's Top Films of 2019
There were many films to admire this year, on both the documentary and fiction side of things. I enjoyed quite a number of big studio films, even if my top choices fall outside the realm of superheroes and action/adventure (though Captain Marvel and Avengers: Endgame were both a lot of fun, and Dora and the Lost City of Gold was my favorite summer movie). Here, then, are my final 20, broken down by fiction/nonfiction. Where I have previously reviewed a film, I hyperlink its title to that review (here or at Film Festival Today, where I also write). And I include a blurb for two of the feature narratives I have not reviewed (or not reviewed yet), plus one for the most under-the-radar documentary among my picks. Enjoy!
Top 10 Best Narratives (in alphabetical order):
Director Sam Mendes' tour de force of an anti-war parable aims for the gut and never misses, carrying the viewer along for a hellish – though thoroughly engrossing – journey through the hellscape of France in April, 1917. George Mackay (Ophelia) and Dean-Charles Chapman (Blinded by the Light) co-star as two English lance corporals tasked by a general to deliver a message to a distant army unit about to commit a colossal military blunder; if they fail, it is likely that over 1500 men will die. It's late World War I, and very few have stomach for further carnage. Off they go, then, unsure of success and fairly certain of their own deaths. Shot mostly as a single take, 1917 is harrowing and bleak, yet always effective in portraying the madness of the human capacity for destruction.
Jordan Peele's follow-up to Get Out, his 2017 directorial debut, Us is only seemingly (and only at first) less polemical than its predecessor, implanting a brilliant analysis of identity and class inside another genre masterpiece. Horror seems to be Peele's wheelhouse – though who would have guessed from one of the co-stars of the Key & Peele comedy duo? – and here he flexes his cinematic muscles in an increasingly assured way. Starring a riveting Lupita Nyong'o (Little Monsters) as a woman faced with the consequences of a life-changing childhood decision, Us functions as an extraordinarily chilling thriller and a sharp commentary on the rotten core beneath the pillars of capitalism.
Top 10 Best Documentaries (in alphabetical order):
Filmed entirely in and around a skate park in Santiago, Chile, Iván Osnovikoff and Bettina Perut's marvelous documentary Los Reyes follows the extraordinary, ordinary lives of two stray dogs, Football and Chola, who live there. Macro lenses bring us into extreme close-ups of the animals as they sleep, creating moving cinematic intimacy with these lovely creatures, set in both opposition and harmony to the skaters in the park, themselves consumed with the usual preoccupations of youth. Most touching of all is the sweet, gentle friendship of our two protagonists, beautifully documented in a simple, observational style that infuses the most seemingly mundane moments with an almost overwhelmingly profundity. Intrigued? It's available now.
– Christopher Llewellyn Reed (@ChrisReedFilm)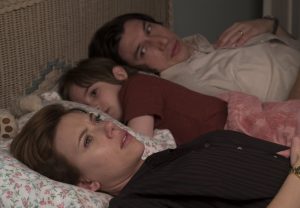 Matthew Delman's Top Films of 2019
Fiction
1.Marriage Story
 Who do you root for in Marriage Story? I'll tell you who: Bert Spitz, a family lawyer played by the inimitable Alan Alda. Noah Baumbach's magnum opus is a reflection of his own divorce story with Jennifer Jason Leigh, and in that way it works as a form of therapy. Charlie (Adam Driver) and Nicole (Scarlet Johansson) are good people deep down, but they both have flaws, and external forces turn them into assholes. If everyone is nice all the time, there is no movie. That wavering allegiance to each character is the crux of the film — even the rapturous Nora (Laura Dern, in an Oscar-worthy turn) can flip on a dime. Only Alan Alda's no-nonsense Bert Spitz is the true straight shooter. His gentle plainspokenness with Charlie demonstrates his true wisdom. Bert does have experience, having been divorced three times and currently on wife #4. He tells Charlie, "You remind me of myself in my 2nd marriage," which implies that Bert was an asshole too in his younger years, but he has now clearly evolved. With Marriage Story, Baumbach has evolved from a Charlie to a Bert, at least that's the way this court sees it.
4. High Life
The first time I saw High Life in a theater, I walked out because I thought I was going to throw up. The third time I saw High Life in a theater, I walked out thinking that no other film could possibly matter in comparison. Of course that's ridiculous, now having some perspective. But the feeling is unmistakable. The isolation of a milk-carton spaceship, floating towards a blackhole, with vestiges of life aboard. The feeling of insignificance in the grandness of our universe, juxtaposed against the intimacy of a youth hostel with an indoor garden and fuck-box. Soil, blood and sperm, a carnal and tactile experience. Life and death, nothingness. Like Tarkovsky (many critics have aptly made comparisons to Stalker), director Claire Denis has created visual poetry that is hard to summarize but unshakably human.
5. Long Day's Journey Into Night
8. Honey Boy
10. Plus One 
Non-Fiction
Biggest Little Farm
Though not a political film like others on this list, John Chester's Biggest Little Farm delivers an important message. If we take care of our planet, we may reap an abundant harvest, but if we take our planet for granted, it may all wash away. It's hard to find a documentary these days with such a positive, empowering message, and a filmmaker with such a specific set of solutions. John and his wife Molly were city-folk, but when their rescue-dog barks them out of their apartment complex, they decide to follow their dreams of starting an organic farm a few hours north of Los Angeles. After scouring thousands of acres of abandoned mono-crop failures, the Chester's decide to revitalize a barren piece of land that once grew avocados (and only avocados).
Apricot Lane Farms is born, with a plan for 70 different stone fruits, a myriad of farm animals, and the help of a young team led by an experienced mentor by the name of Alan York. We follow their trials and tribulations over almost a decade. The wonder of nature is on full display, not simply the beauty of the wildlife – with shots that rival Planet Earth – but how each animal and pest interacts with each other to create a thriving diverse ecosystem. John pulls triple duty as farmer, wildlife photographer and narrator. There are emotional beats too, with the cycle of life, death and re-birth also apparent in the human factor of the film. Here's hoping the Chester's are early-adopters of a growing trend that will find its way into the big agro-corporations. Until that happens, can someone please arrange an Apricot Lane tour for Greta Thunberg?
Edge of Democracy
Apollo 11
Linda Ronstadt: Sound of My Voice
Honeyland
– Matthew Delman (@ItsTheRealDel)
Like what you see here on Hammer to Nail? Why not pay just $1.00 per month via Patreon to help keep us going?