HtN's 12 Most Anticipated Films at DOC NYC 2021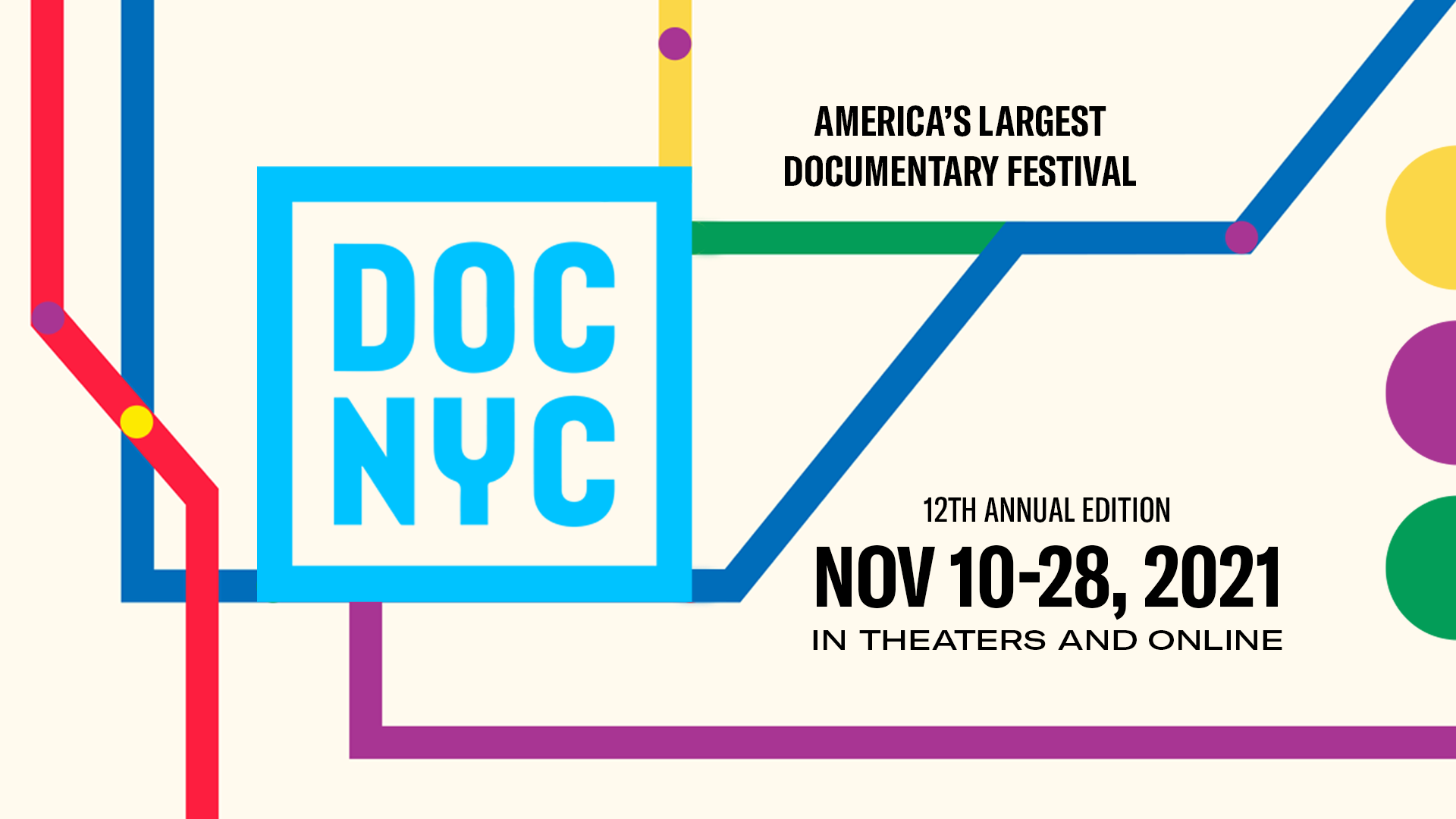 DOC NYC 2021 kicks off today, November 10, in and around the IFC Center in the village. The festival is run by Artistic Director Thom Powers who also programs the documentary slate at TIFF. Powers curates his own 'shortlist' as part of the festival, which usually matches up with the Academy's shortlist by about half to two-thirds. Though most of those selections premiered elsewhere (most HtN has already reviewed), it certainly gives these docs a much needed boost during Awards season, and puts them on voters' radars if they weren't already. Below are our (Christopher Llewellyn Reed, Matthew Delman and M.J. O'Toole) top picks from a smattering of options that we've been lucky enough to sift through ahead of time.
Procession (Robert Greene) – DOC NYC SHORTLIST
The latest cinematic experiment from Robert Greene comes to Doc NYC after premiering at Telluride. Though I have yet to see it – I have a ticket for the premiere – his last film Bisbee '17 was one of my favorite docs of the year. HtN's Ray Lobo calls Procession, "truly heroic." Six men who were abused by Catholic priests re-enact their trauma in an effort to work through it. Greene credits all of them as co-directors. While Bisbee '17 was frustratingly left off the shortlist in 2018, with Netflix's support it seems like Procession is poised to break through. (MD)
Bring Your Own Brigade (Lucy Walker) – DOC NYC SHORTLIST
As the world bursts ablaze, many of us look on in horror even as others shrug and say, "Oh, well. There's nothing to be done." Fortunately, there is very much to be done. Unfortunately, democracy is messy, and the human animal prefers the devil it knows to the great unknown. Science is ill-understood by those with no appetite for its complexities, and so behavioral adjustments are always slow in coming. With climate change, though, the future is now. Such is the reality depicted in Bring Your Own Brigade, the new documentary from Lucy Walker (Buena Vista Social Club: Adios), a portrait of two California communities, Paradise and Malibu, struggling to rebuild following two devastating 2018 forest fires. Covering a lot of the same material as did Ron Howard in his 2020 Rebuilding Paradise, Walker nonetheless gives her movie its own unique spin. Nice knowing you, Planet Earth. (CLR)
Hold Your Fire (Stefan Forbes)
Stefan Forbes' gripping documentary premiered at this year's TIFF to positive reviews. Hold Your Fire takes us back in time to 1973 Brooklyn where four black Muslim men attempt to rob a sporting goods store, which results in what would be New York City's longest hostage siege. What follows is the NYPD's first ever attempt at hostage negotiation. This seems to be a kind of documentary that might not only play like a suspense thriller, but will also be thought-provoking in ways that would translate to the complicated police climate in today's society. (MJ)
Messwood (Emily Kuester, Brad Lichtenstein)
A highschool sports doc executive produced by Steve James (Hoop Dreams) is like catnip for me. I'm a huge fan of the Last Chance U series on Netflix (both football and basketball). Here the story has a unique twist in that Messwood draws its players from two different schools, one predominantly white and the other predominantly African American. The issue of colorblindness is brought up, and it's clear that these kids really like each other, even if the parents don't intermingle as easily in the bleachers. Though their season doesn't go as well as expected, the young personalities shine through. However the head coach is less likable, I just wish he wouldn't curse so much. That was one of the more endearing qualities of Last Chance U Basketball, that the coach never swore. Definitely still worth checking it. (MD)
Jagged (Alison Klayman)
It would be irresponsible to write a review of Alison Klayman's latest documentary, Jagged, without mentioning that its protagonist, Canadian musician Alanis Morisette, claims to hate it. That said, good movies, or at least insightful ones, often need to create space between subject and director. For a little over 90 minutes, we listen primarily to Morrissette, herself, discuss her life and career, with occasional interview support from friends, colleagues and others who were along for the ride. While the documentary is not groundbreaking, it offers a positive, detail-filled portrait of Morrissette and her significant achievements, many of which were earned only after significant struggle. By the end, it is amply clear, if one did not already know, that both the landmark 1995 album Jagged Little Pill and its creator have earned a lasting place in music history. Even if Morrissette despises the finished product, by all rights her fans should love it. (CLR)
Krimes (Alysa Nahmias)
You can always rely on Wavelength Productions to fund worthwhile documentaries, such as Sundance darlings Won't You Be My Neighbor?, Knock Down The House, and Feels Good Man as well as three films in this year's DOC NYC lineup.
Perhaps the most exciting of which is Krimes, directed by Alysa Nahmias, and produced by Amanda Spain and Ben Murray.  Nahmias portrays an intricate character study about artist and convict Jesse Krimes who creates monumental works of art during his prison sentence using whatever possessions he has and other resources at his disposal. Profound, intimate, candid, and empathetic enough for us to understand Jesse Krimes, as well as his work. It could be this year's The Painter and the Thief. (MJ)
Exposure (Holly Morris)
I'm always up for adventure, and so a doc about 12 women training for an expedition to the North Pole was an instant watch in my screener pile. They come from all over, including the Arab world, Europe and the UK. Even more impressive, Director Holly Morris and her camera crew Ingeborg Jakobsen (Norwegian) and Kathryn Barrows (American) join them. It's barely addressed in the story that the film crew was skiing alongside these women, pulling their own sleds full of gear. That is a pretty incredible accomplishment in its own right. Dangers abound, such as frostbite and an airplane runway that cracks in half. In the midst of their harrowing ordeal, some of the badass women who have rejected female friendship their whole lives, come to form bonds with their crewmates, in a touching portrait of camaraderie. (MD)
Listening to Kenny G (Penny Lane)
Though he has his legions of followers (a fact which mystifies me), when I think of Kenny G (né Kenneth Gorelick), I think of shopping malls, doctor's offices, massage-therapy rooms, and any other place where one is meant to be soothed, rather than stimulated. I am by no means the only person who feels this way, which is what makes Penny Lane's latest film, Listening to Kenny G (as opposed to actually "listening to Kenny G"), so fascinating. In the documentary, Lane (Hail Satan?) pursues more than just a profile of her titular subject (though she does that, as well), providing a robust examination of musical taste and what it means to love something that others don't, or even to be the person whom just as many people hate as adore. Wherever one stands, this film proves an enjoyable watch. (CLR)
Anonymous Sister (Jamie Boyle)
One entry I've been hearing some anticipation for is Anonymous Sister from director Jamie Boyle, who happens to be among DOC NYC's 40 Under 40 List from a few years ago for her work on the docs Jackson and Trans In America. In her directorial debut, she turns the camera on her own family who, like many families in America, become hooked on opioids. Using family footage that spans decades, Boyle's documentary will likely be a somewhat tragic, up-close exploration of a family victimized by the opioid epidemic but also a window into how lives, past and present, have been destroyed for the sake of profit, due in part to a flawed health care system. (MJ)
The Rossellinis (Alessandro Rossellini)
Filmmaker Alessandro Rossellini is back with another documentary about his famous family. His first, "Viva Ingrid!" profiled his grandfather Roberto Rossellini's third wife, Ingrid Bergman. It is amusing, then, to see his Uncle Robin living as a hermit on Bergman Island (the setting of Mia Hansen-Løve's latest). Alessandro takes turns visiting each of his relatives, attempting to better understand their collective neuroses along the way. A multi-generational and multi-racial, often tormented portrait of a prestigious family of artists told through the eyes of the third generation. (MD)
United States vs. Reality Winner (Sonia Kennebeck)
Arrested in 2017 for leaking a document related to Russia's hacking of the 2016 presidential election, former military contractor Reality Winner, as of this writing, still sits in federal prison (though a search of the Bureau of Prisons website reveals she is slated to be released on November 23, 2021). Sentenced under the 1917 Espionage Act, she joins the ranks of other recent government whistleblowers like Edward Snowden and Chelsea Manning, the former having taken refuge in Russia (oh, the irony) to avoid prosecution and the latter now free after almost four years in jail (Obama commuted her 35-year term). Curious why Winner did what she did? Look no further than United States vs. Reality Winner, the new documentary from Sonia Kennebeck (Enemies of the State), which follows its subject's case from past to present. No matter how one feels about folks who blow that whistle, her story makes for an engaging tale of action and consequence. (CLR)
Children of the Enemy (Gorki Glaser-Müller)
Swedish filmmaker Gorki Glaser-Müller dives into the depths of Syria's ruins through a lens that our daily news cycle won't show us. In Children of the Enemy, he turns the focus on Patricio Galvez whose ISIS-radicalized daughter was killed in Syria and her seven children are placed in a hellish prison camp along with other children of dead ISIS members. What follows is Galvez setting out on a rescue mission to bring his grandchildren home, putting up a fight against bureaucracy, media, and his own grief over the loss of his daughter. It seems we are in for a nail-biting thriller of sorts, as well as an exploration into radicalization and an unseen part of the world where young children pay for their parents' sins. (MJ)
– Christopher Llewellyn Reed (@ChrisReedFilm), Matthew Delman (@ItsTheRealDel) and M.J. O'Toole (@mj_otoole93)