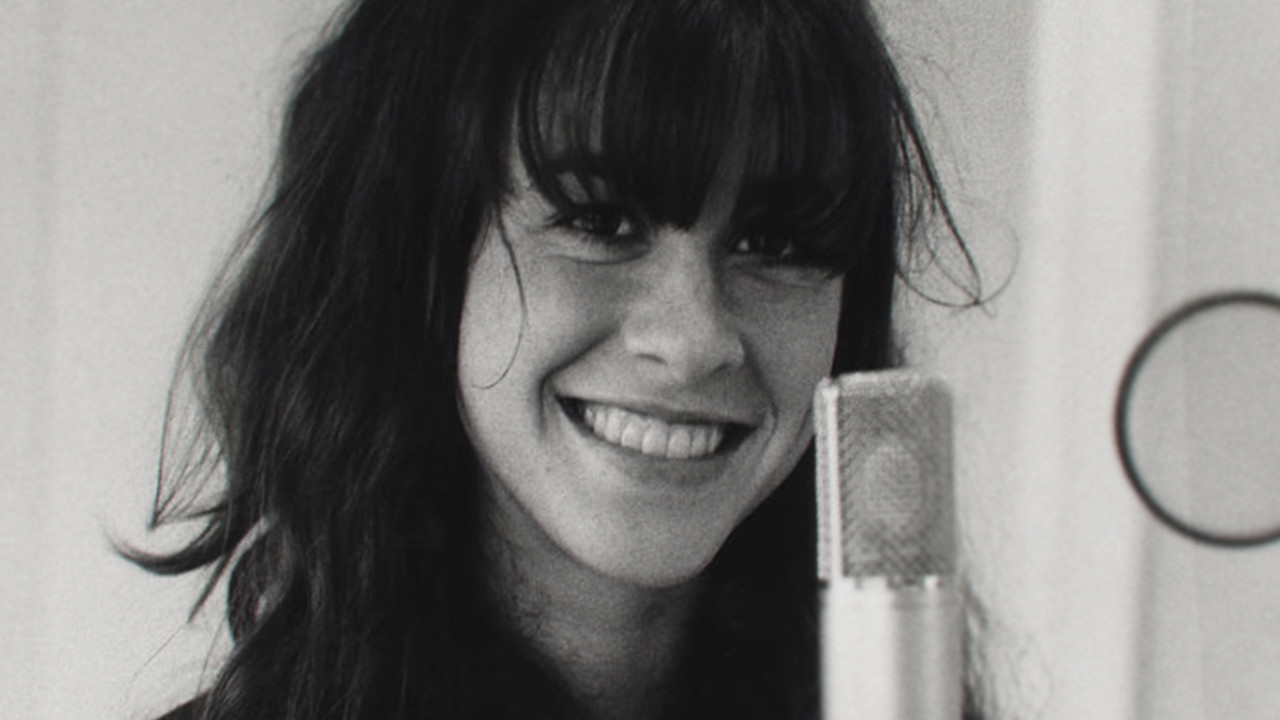 (The 2021 Toronto International Film Festival ran Sep 9-Sep 18 in Toronto, Canada. HtN has a ton of coverage from the fest so stay tuned! Like what you see here on Hammer to Nail? Why not give just $1.00 per month via Patreon to help keep us going?)
There's an argument to be made that Alanis Morissette is possibly Canada's most important export. Fittingly the documentary Jagged made its world premiere at Toronto International Film Festival shortly after Alanis began her 25th anniversary tour celebrating her third album Jagged Little Pill. After two rather forgettable albums worth of mall pop of the Debbie Gibson variety, the artist who began as an actress on the Nickelodeon Show You Can't Do That On Television, reinvented herself as an edgy and world-weary voice of her gender and generation. The album went on to sell 33 million copies, still the second most by any solo female artist, and changed the music industry forever.
There is no question that Alanis deserves a documentary, and any documentary about her would have to focus on this pivotal moment in her career. Jagged Little Pill is where she found her identity, and in doing so, kicked open the door to the boyschool that Rock had always been. In fact, Alanis is often given credit for ushering in the Angry Grrrl Movement of the Alt Rock Persuasion (although true credit must be given to Bikini Kill and the other bands of the Riot Grrrl scene).  But what was behind that anger? And was she really always that angry or did she just happened to speak her mind in a way few women before her ever dared to do? These questions Alison Klayman's documentary raises but only slightly answers.
There are only a few artists that I can remember the exact time and place I heard them first. I remember that I arrived at the altar of Alanis late because I had spent the summer studying at Cambridge where I could not get anything other than Blur and Oasis if my life depended on it. I was hanging out with my then current girlfriend at the time and we were just listening to the radio and actually Hand in my Pocket came on (side note I might be the only person in America who heard Hand in my Pocket as their first Alanis song), and I was like 'who the fuck is this?' Kelly (then current girlfriend) said that's nothing just listen to the radio for 30 minutes and you'll hear her other song. Sure enough 25 minutes later Chicago's Q101 queued up You Ought To Know, and we drove to Coconuts immediately to buy the CD. 
Now of course at this time I was still very much unaware of what was going on in my brain with my dysphoria. I had, however, found a succession of female artists that I embraced because they seemed to be tapping into truths that I couldn't find in any other music. I'm talking specifically about Tori Amos (especially Waitress) and more importantly Liz Phair. But Alanis Morissette was something else entirely. Her lyrics, her attitude, and her presence were the very embodiment of third wave feminism. This is not somebody who was complacent to get her equal space, this is somebody who was redefining what that space could and should be. Whereas Liz Phair's Exile on Guyville, an answer record to the Rolling Stones' Exile on Main Street seemed to be saying "look I could be just like the boys can I can talk rough like them I can stand on my own in the space, I deserve to be here," Alanis wasn't asking to be let in. This is someone who took her sexuality and turned it against anyone who would question her choices. She had been through the ringer and had come out on the other side and she wasn't afraid to try to pull the system down. Looking back it's almost as if Liz Phair was the last dying breath of second wave feminism. She has earned her place in the pantheon by being one of the boys. Alanis questioned the very nature of the music industry, an institution that regarded women as disposable pop Barbie dolls and men as soothsayers of truth and mystery.
So what made Alanis Alanis and what made Jagged Little Pill the greatest album of the 90s? The problem with Klayman's documentary is that it is really made from a fans perspective. Its very Traveling Wilburys with its subject (i.e. "handle me with care"). It's hard to tell how many actual interviews Klayman got with Alanis, as the musician seems to be wearing the same clothes throughout, so how in-depth could she really get? Alanis has famously never revealed who the song You Ought To Know is about, so I wasn't expecting that in the film, but I don't feel like I got any more information than I can read in any number of articles about her. I don't feel like anything has been revealed or any curtain has been thrown back. This is not Demi Lovato telling us about her trip to the emergency room in explicit detail or her new understanding of her sexuality. 
The age of the filmmaker in comparison to her subject or her relationship to her as obviously a fan, may have prevented any sort of deep dive into the artists background. Or maybe Alanis was only willing to reveal so much, Any cursory study of the artist's career will reveal some of the dark shadows that made her who she is but they're touched on for about five minutes in this film. A different director might have probed more. Much more attention is paid to the tour and the touring band full of men and Alanis' relationship to them. Which to me is sort of an afterthought to the album. I want to know more about her relationship with Glenn Ballard. I want to know about what happened between her second album and her third album or what happened during the making of her first and second albums that she references time and time again in her music. What is Hands Clean about? I'm not saying that the artist has to completely illuminate all sense of mystery or separation between her and her audience, but I don't necessarily feel like she took it vantage of this documentary. Alanis has been very active in speaking out against sexual abuse and domestic abuse and campaigning for LGBTQ rights, but nothing of this documentary really tells me why or what she thinks about those topics.
What the film most resembles is a companion piece to an anniversary re-issue of a great album. The limited edition Blu-ray second disc to the newly remastered version of Jagged Little Pill. If you love the album you'll enjoy the documentary because you get to hear all the songs and have people talk about the songs and talk about Alanis' influence and everything, and besides, this album rules. I always worry when I see something like this that this is going to be the only documentary anyone ever makes on the effects Alanis had on the rock industry. And I don't think it lives up to how important that topic is.
For an artist as truly groundbreaking as Alanis it is, odd that the documentary relies on so many tried-and-true methods. There are way too many talking heads, way too much concert footage, and way too much general praise. I mean does Kevin Smith really have anything worthwhile to say about music? Why not have Kevin Smith talk about what he always says – that they were on the verge of dating but decided that they couldn't and then are songs that she wrote that are about him, or about what he was doing casting her as God and his movie Dogma? And for all the discussion that Alanis didn't want to be another pinup singer, the film recycles negative after negative of photo shoots from this time period. As if an image capture by camera 25 years ago could say anything fresh about an artist whose initial music video Was so full of hair that nobody even knew what she look like.
So Jagged is an enjoyable watch, one that should please fans, but neither an illuminating nor necessary documentary. There is still a necessary documentary about Alanis, or maybe women in rock in the early 90s with a heavy focus on Alanis, it just hasn't been made yet. Isn't that ironic?
– Bears Rebecca Fonte (@BearsFonte)