PT. 2: HAMMER TO NAIL'S BEST FILMS OF 2022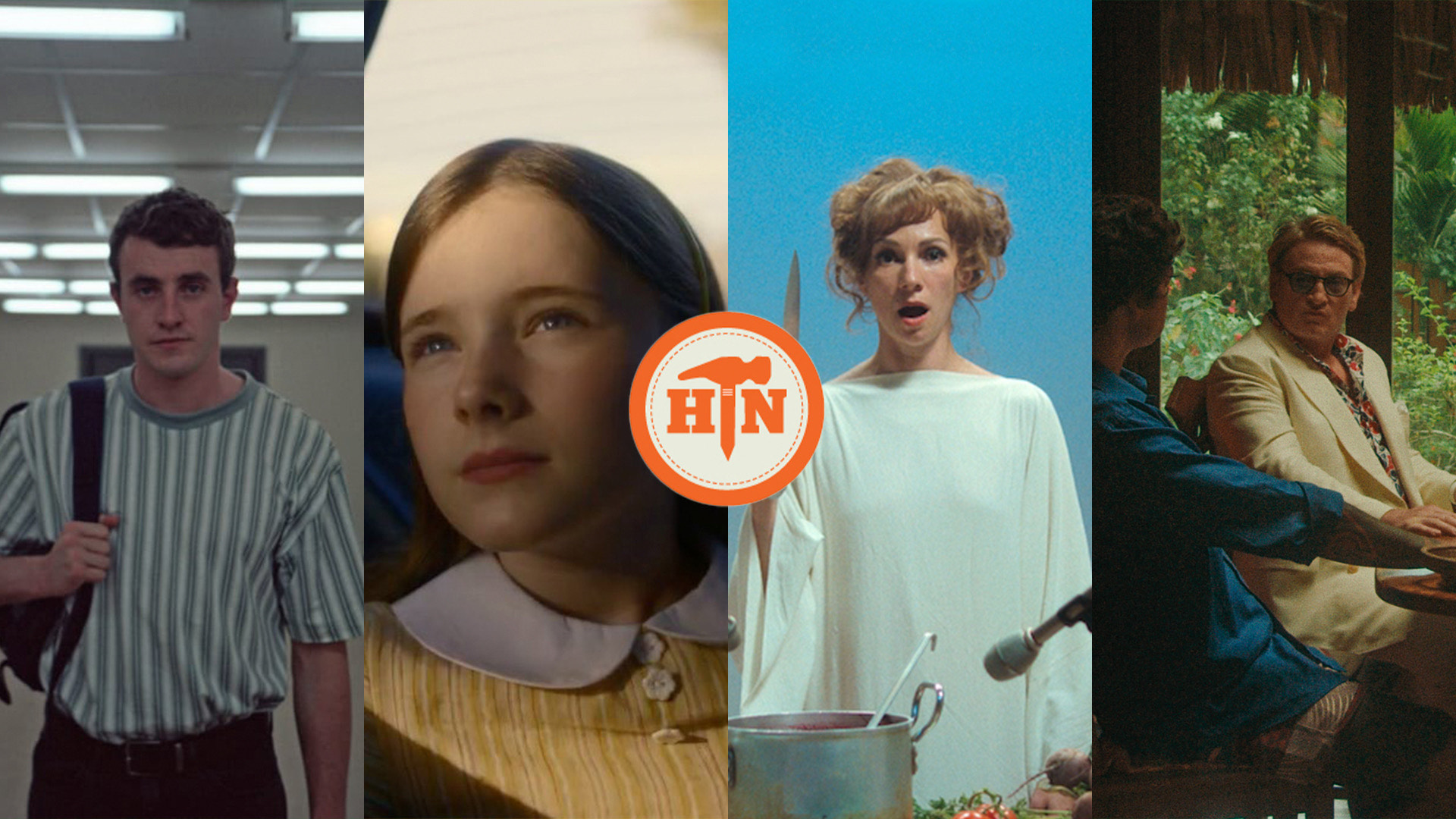 I probably don't say enough how proud I am of the hard-working, diverse and brilliant writers we have here on staff and these lists both prove that. I could go through and praise each of them for very different reasons but that would feel weirdly like a eulogy and, as I noted in yesterday's intro, things feel weird and kind of sad in the world already. On behalf of myself and the HtN Staff, thanks for the support and for for a solid 2022. Here's to a great year of cinema in 2023!
RAY LOBO
RUSSIA 1985-1999: TRAUMAZONE
ALL QUIET ON THE WESTERN FRONT
THE TALE OF KING CRAB
 ZERO FUCKS GIVEN
John Peel's description of the Manchester band The Fall fits documentarian Adam Curtis—he is always different, he is always the same. From the first minutes of Russia 1985-1999: Traumazone, you are aware that you are watching a Curtis documentary; however, this time around he opts to scrap his trademark narration and instead allows Russians to tell their own story. Russia 1985-1999: Traumazone unfolds over 7 episodes, taking the viewer from trauma to trauma—the fall of the Soviet Union, neoliberal economic Shock Therapy, the oligarch 90s, and the rise of nationalism. You think you understand a nation after seeing a few news reports, after reading a book on Russia here and there? You do not. Curtis gives you a Russian panorama that spans from those at the highest echelons of power to the Russian mother grieving for her son fighting in Afghanistan and Chechnya. Curtis gives a nation and a people a voice; they disclose their traumas.
SAMMY LEVINE
BANSHEES OF INISHERIN
NITRAM
BLONDE
TÁR
MONTANA STORY
FUNNY PAGES
Andrew Dominik's Blonde has been one of the most fiercely debated films of the year. The sheer audacity of its narrative and stylistic transgressions prompted hot and cold reactions among audiences. Yes, Dominik's divisive film was grotesque and disturbing. But, it was also intoxicatingly beautiful and stunning in form. Blonde, oxymoronic in its construction, is a hellish story delivered with heavenly craft. This fractured juxtaposition and Dominik's experimental technique plunges us deep into a black tortured abyss that few films have dared to go before. As far as biopics go, Blonde is the Requiem for a Dream of the genre; utterly dark and horrific but purely inspired boundary pushing cinema- a shocking masterwork sure to grow in time.
JACK SCHENKER
NOPE
BONES AND ALL
THE BANSHEES OF INISHERIN
PACIFICTION
Cinephiles should seek out Albert Serra's Pacifiction, a film packed with stunning cinematography, immersive sound design and perhaps the best performance of the year from Benoit Magimel. Benoit's character reminded me of Toni Servillo in The Great Beauty. He is not a perfect person,  yet you cheer for him because of his charisma. The film's slow pace and long runtime makes it less accessible to mainstream audiences, however, the direction from Albert Serra makes this a must watch for any aspiring filmmakers.
A sequence featuring Benoit on a jet ski in the rough waters of Tahiti is one of the most exhilarating of the year. This sequence, amongst others, fascinated me and had me scratching my head as to how it was accomplished. The whole film plays out like a fever dream amongst political delirium. It is less a film about a particular story, rather Serra invites the viewer into his dystopian world for you to inhabit. A world filled with neon and excellent electronic music. A sequence towards the end of the film in a neon lit club playing slow disco tunes is cinematic hypnotism.
Although there is no grand statement, the film has a lot on its mind and makes plenty of commentary on the corrupt nature of French Polynesia. Pacifiction's 4K digital cinematography highlights the modern textures, saturation and aggressive neon lighting. I saw this film in theaters and it really deserves not only the big screen, but a big sound system. Watching on a computer, it may lose its hypnotic effect. But if that's the only way you can see it, I still highly recommend this indulgent and wild vision from Albert Serra as one of the year's best films. I look forward to spending three hours with Benoit Magimel again in the near future when it comes out in theaters stateside.
– Ray Lobo (@RayLobo13), Samuel Levine (@thesammylevine) and Jack Schenker (@YUNGOCUPOTIS)