THE 2014 HAMMER TO NAIL AWARDS
Introductions
Another year is in the can, or hard drive, or cloud, or wherever years go these days, and as you can see from the list below, it's been another fun, rewarding one for those of us who love ambitious cinema of the low-budget American narrative variety. While I feel like I write something to this effect every year, considering the disheartening state of film writing on the Internet these days (i.e., "Hey, let's all write multiple daily *think pieces* about casting rumors and superhero movies and have a contest to see how many lists we can post in one afternoon!") and in comparison to other "independent" film awards events/shows, it's more vital than ever that we continue to publish this distinct state of the union that is the Hammer To Nail Awards. At HTN, we remain committed to shining a spotlight on brave, daring, ambitious, risk-taking cinema that answers to no one but itself, for that is when truly great things happen. (Michael Tully)
The better long form cable gets, the higher the bar gets set for cinema. Breaking Bad and Olive Kitteridge are great drama, but they are not cinema. Less people are watching feature films in part because there are so many great opportunities available on demand in various TV/computer viewing formats. Most American indie films seem to lean toward TV grammar in part because they think that's what audiences want. Independent Cinema has always been about reacting against dominant trends, so perhaps eventually filmmakers will understand that the feature film format is an opportunity to communicate in a manner that is different than how TV, radio, and theater work. Right now, Indie Film is currently going through an identity crisis. Market fear is driving filmmakers and distributors to be extremely conservative in both form and content. What we need are bold voices that speak through the unique language of cinema. (Mike S. Ryan)
The Rules
To clarify, here are our general voting parameters and rules for eligibility:
1) American narrative features produced for one million dollars or less.
2) The film was first released officially—theatrical, VOD, DVD, online (for these purposes, a festival premiere doesn't qualify)—in said calendar year.
3) No HTN contributor is allowed to vote for a film in which they have a cast/crew credit (i.e., Alex Ross Perry did not vote for Listen Up Philip, Zach Clark did not vote for Summer of Blood, etc.).
4) Each contributor ranks up to 12 films in order from 1 (highest) to 12 (lowest). The number 1 film receives 12 points; 2 receives 11 points; and on down the line. These results are then added up in order to calculate our winners.
5) In the case of a tie with regard to points, these are listed alphabetically.
[A gentle, polite reminder: This type of thing will never be a perfect science. For example, not everyone got to see every eligible film. Beyond that, there are always going to be some titles that simply slipped through the cracks. But even factoring those unfortunate realities into the equation, we nonetheless stand behind our commitment to concentrating our year-end awards attention on films that have been produced in this just-as-worthy-yet-so-often-unfairly-overlooked narrative budgetary realm. A humble suggestion: Don't look at this post in order to criticize what's not here; use it to recognize and discover what is here.]
************************************************************************************************************************************************************************
GOLDEN HAMMER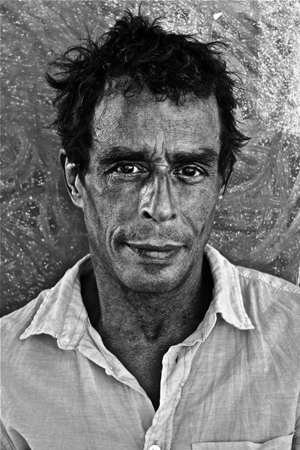 I first met Eddie Rouse on the set of the movie where most of you reading this likely first encountered him on screen: David Gordon Green's George Washington. To that end, I asked David to contribute a brief reflection to this remembrance, which he graciously did:
"I met him at a bowling alley in Winston-Salem. I was trying to get his son to be in a short film of mine. He was living with an old pal of his from the theater days. When I started talking to him he got all pumped and said his kid wasn't allowed to be in my movie because he was getting into too much trouble at school but he wanted to be in it himself. There is so much about Eddie's life, I wouldn't begin to be able to tackle it in a paragraph. People were always asking me, "Who is that guy?" He was a reader for auditions with my casting director Mali Finn, who passed away herself a few years ago. He read vs. every young actor in Hollywood going out for the Andrew Dominick Jesse James movie and became friendly with Casey Affleck among others. That scene he helped out with in I'm Still Here is so nuts [ed. note: Eddie instigates the fight with Joaquin Phoenix in the Miami club—if you didn't know that, be doubly sure to watch the reel below!]. The fact that guys like Casey latched onto Eddie was such a fun element of his personality. Seth too. He was edited out of Green Hornet, but those guys loved his shit too. Seth used to give Eddie a ride home from set on Pineapple so he wouldn't have to take the bus and I always thought that was such an adorable carpool. Pretty much everyone who knew him would always smile talking about him."
While Eddie found his way into much bigger-budgeted studio pictures—American Gangster, Observe and Report, Being Flynn—and had just shot an HBO pilot (Westworld) that was going to further raise his profile, it was on the margins where he made his most powerful, lasting marks. Zack Godshall's Low and Behold was one of the first post-Katrina features to appear, a docu-narrative hybrid that world premiered at the 2007 Sundance Film Festival. Eddie's character Nixon is at first scrappy and annoying, but as insurance adjuster Turner Stull (Barlow Jacobs) finds himself becoming more attached to him, we begin to see that there's more going on underneath his overly rambunctious surface. By the time the film reaches its devastating climax, Nixon transforms into something else completely: he's a heartbreaking human symbol of the suffering inflicted upon an entire region of under-privileged Americans. It's a crusher of a performance.
In early 2014, Eddie delivered his unexpected magnum opus, playing a Sammy Davis Jr. impersonator in Todd Rohal's Rat Pack Rat. Though it's an under-20m short film, Eddie gives a Best Actor-worthy performance of unexpected depth and dimension as he is forced to put on a happy face when confronted with a disgusting bedridden man-child (Steve Little). As absurd as that scenario sounds, that is what distinguishes Eddie Rouse from the rest of the pack. I've been on sets in which Eddie questioned the ridiculousness of the monologue he was about to deliver (see: the dog humping confession in George Washington and pretty much all of Rat Pack Rat), only to sit back and watch as the camera rolled and Eddie unleashed a performance that made me forget I was standing on an artificial set and wasn't, in fact, sitting down in a theater and watching a finished movie unfurl on a two-dimensional screen. Few people have that power. Eddie had it pretty much every single take.
Eddie Rouse passed away in early December from long-standing health issues that he managed to hide from many of his friends. For those of us who knew him and looked forward to the day we would get to work with him once again, this news is still very hard to swallow. But for all of us, there will always be a sadly incomplete yet nonetheless incredibly well-rounded body of work to revisit again and again, as evidenced by this excellent reel assembled by Todd Rohal:
For his risk taking, for his unique energy and spirit, for his unwavering commitment to whatever line he was about to deliver, we are proud to present this year's Golden Hammer to Eddie Rouse. (MT)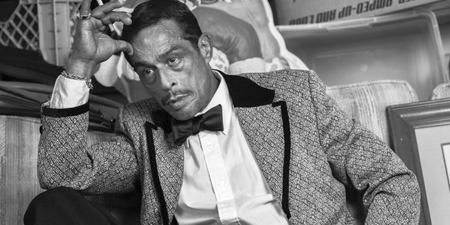 (1954-2014)
************************************************************************************************************************************************************************
SILVER NAIL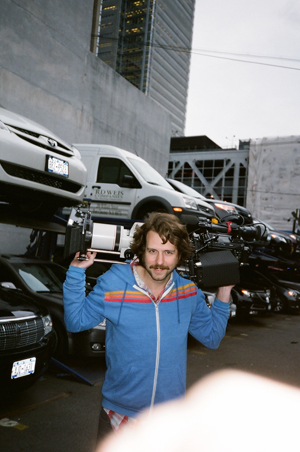 Sean Price Williams has shot all four of my films—all on 16mm or Super 16mm—and the joke about working with him is that every time you show anybody else the new thing, the response is always the same: "This is maybe Sean's best work." Listen Up Philip was certainly Sean's best work according to many, and I am proud that it's undoubtedly the most widely seen. But 2014 also had a huge amount of other Sean's Best Work. We finally got The Vanquishing of the Witch Baba Yaga, a 16mm Eastern European mushroom and fairytale odyssey directed by Jessica Oreck. I saw footage from this movie in 2010 and it was Best Work level even then. Andrew Betzer's Young Bodies Heal Quickly (on 16mm) premiered at Tribeca and features Vietnam War reenactments that are some of Sean's Best Work. Josh and Benny Safdie's Heaven Knows What played at Venice and the New York Film Festival, where it was also immediately proclaimed Sean's Best Work. But wait, there's more: Charles Poekel's Christmas, Again (16mm, again!) premiered at Locarno and will next play Sundance. Michael Bilandic's Hellaware was released to pretty much unanimous praise. Sean made brief but valuable contributions to Robert Greene's documentary Actress, shooting some of the strongest images in the movie in only a few days of work. He shot a lot of his mentor Albert Maysles' new documentary Iris, which along with Heaven Knows What and Listen Up Philip made the total number of films at the New York Film Festival shot by Sean up to an astounding—and perhaps unprecedented—three.
No cinematographer in the independent world (or the 'professional' world either, no doubt) captures images and moves with the flow of human energy and emotion with half the poetic verve as Sean. People sometimes are resistant to our work. They find fault with the grain, the unpredictable and spontaneous camera movement, our love of antiquated equipment and shooting styles (basically the lifeblood of our preferred method of filmmaking). There are plenty of cinematographers who own 5Ds willing to make your feature look like an AT&T Commercial (Sean's immortal phrase, not mine). Sean's work looks like Sean's Work. It's unmistakable and worth celebrating. (Alex Ross Perry)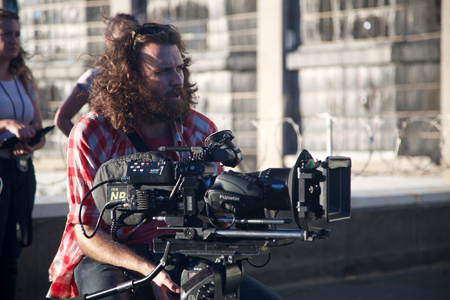 ************************************************************************************************************************************************************************
THE TOP 17 FILMS OF 2014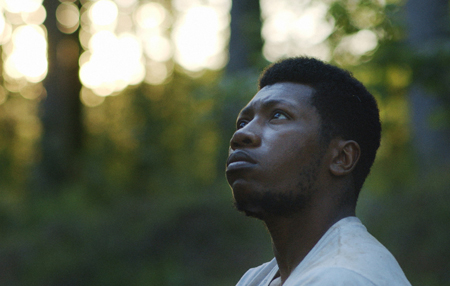 15. Memphis (Tim Sutton, 24 points) — Not only was Tim Sutton's practically non-narrative, lyrical "walkabout" released by Kino Lorber theatrically, it did pretty damn well. Very well received by most mass newspaper outlets, Sutton's film was seen by more people in a theater than countless conservative sitcom-like American Indie features that bombed despite big release budgets. I saw this relative theatrical success as a real indicator that audiences still desire a challenging cinematic experience. For this reason alone, Memphis stands as a breakout film that points the way and raises the flag for a possible return in American Indie to true cinematic values. It also marks the clear emergence of a true auteur who is working his way creatively through his own search for a personal film grammar. Kudos to both Sundance for screening the film and Kino Lorber for releasing it. (MSR) ***WATCH*** DVD
/ Amazon Instant
/ iTunes / GoWatchIt
************************************************************************************************************************************************************************
14. Ape (Joel Potrykus, 25 points) — Ape is a peculiar film in the landscape of American indies these days, and that's why I find it to be essential and powerful. It's smart because it seems kind of dumb. It's precise and clean because it feels pretty sloppy. It just knows perfectly well what it is and thus has a forcefulness that is uncommon these days. Joel Potrykus has already delivered on the promise of Ape, with his next film Buzzard being released in March '15 by Oscilloscope after a year on the festival circuit. Ideally he becomes something of a leader and we start to see more idiosyncratic, absurdly bizarre films made in this vein. They are a welcome break from the too-serious indie fare that forgets that just because your resources are limited doesn't mean you are off the hook for providing actual entertainment. (ARP) ***WATCH*** Amazon Instant
/ iTunes / GoWatchIt
************************************************************************************************************************************************************************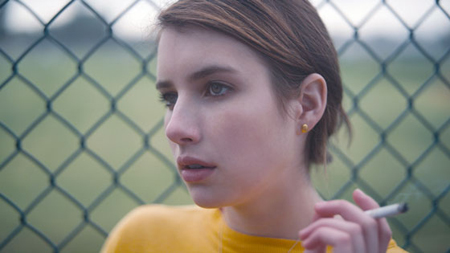 14. Palo Alto (Gia Coppola, 25 points) — Pedigree can cut both ways. A debut feature by a fourth-generation filmmaker, adapted from a collection of short stories by a wily eye roll of a celebrity-turned-artist, is one misstep away from a universe of derision. In the case of Palo Alto, though, that misstep never comes. Gia Coppola instead delivers a considered, vining portrait of privilege and suburban ennui. Her adaptation of James Franco's source material gets so many things right about its teenaged world of insecure self-obsession and studied nonchalance. Extra credit goes to Coppola's DP Autumn Durald, whose stunning photography captures the aimless energy and insular warmth of a high school house party and the comforting (or is it oppressive?) haze of suburbia-by-night. Similar kudos to the naturalistic work of Coppola's young actors, especially a winning Jack Kilmer and his sweeping hair, a convincingly un-self-possessed Emma Roberts, and a minor yet heart-breaking turn by Zoe Levin, whose Emily is like a Kim Kelly updated (and downgraded) for the blowjob bracelet generation. Perhaps the real gift of the Coppola clan is knowing that if you surround yourself with the right people, greatness is more than an eventuality. (Nicholas Kemp) ***WATCH*** DVD
/ Amazon Instant
/ iTunes / GoWatchIt
************************************************************************************************************************************************************************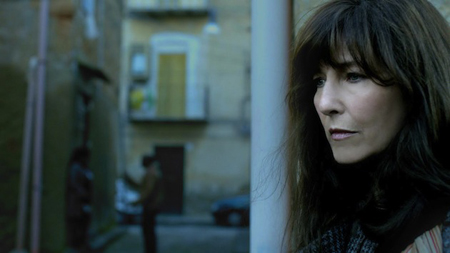 13. War Story (Mark Jackson, 27 points) — Mark Jackson's timely story of a war photographer (Catherine Keener) who was kidnapped while on assignment in Libya is a rare work of depth and nuance exploring the current world at war. The perfectly cast Keener circumvents melodramatic conventions in her portrayal of Lee, embodying the tough, convicted personality who would take such extreme risks, and then breaking her to the point of madness from grief and trauma. Jackson has no interest in chronicling her downfall. The better story is in her stumbling at rock bottom, isolated in a shitty hotel in an unnamed Italian city, grasping desperately for the way out. Keener brings such intensity to the character, and Jackson such effective detail to the world as she sees it, that Lee's limbo offers up a sad poetry. After what she has witnessed, there will never be a return home, for there is nowhere in the world to go. (Holly Herrick) ***WATCH*** DVD
/ Amazon Instant
/ iTunes / GoWatchIt
************************************************************************************************************************************************************************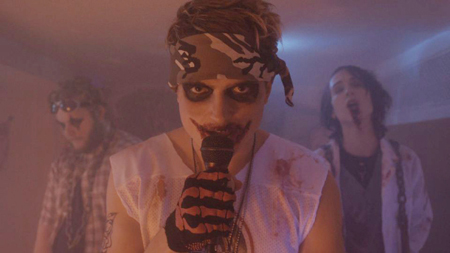 12. Hellaware (Michael M. Bilandic, 30 points) — Lovingly written and directed by Michael M. Bilandic, Hellaware rips into the New York art scene through a balancing act of sneaky sincerity and biting sarcasm. Supported by actress Sophia Takal as his right-hand woman, Keith Poulson reaffirms himself as a modern-day maestro of the deadpan. Here he plays Nate, a photographer looking for his place an artist, who stumbles onto his ideal subjects, Delaware rap group and Insane Clown Possee knock-off Young Torture Killaz, whose staple song is "I'll Cut Yo Dick Off." Bilandic's script is zinger-filled, but the plot deepens into a character study of a young man who becomes the thing he hates most: a successful artist subservient to the demands of the art world. (Dustin Guy Defa) ***WATCH*** iTunes / GoWatchIt
************************************************************************************************************************************************************************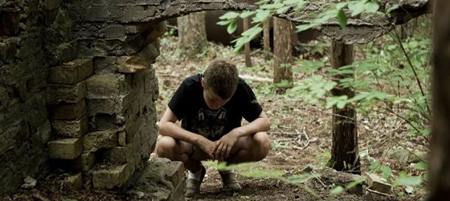 11. Hide Your Smiling Faces (Daniel Patrick Carbone, 31 points) — Debut features don't come any more assured than this. Daniel Patrick Carbone's languid, beautifully shot (by Nick Bentgen) portrait of adolescence pays equal attention to his characters and the natural world they inhabit. In this way, Carbone is more aligned with Terrence Malick and Apichatpong Weerasethakul than your typical American indie director (others try, and they try often, but they don't understand the human/nature fusion the way Carbone does here). To quote Mike S. Ryan's review: "Despite the existence of several potentially explosive plot elements like the gun, the angry neighbor, a dead boy, a pile of dead dogs, and the specter of suicide, nature and its omnipresence remain front and center throughout." Hide Your Smiling Faces is a truly stellar debut. (MT) Read: HTN REVIEW ***WATCH*** Blu-ray
/ Amazon Instant
/ iTunes / GoWatchIt
************************************************************************************************************************************************************************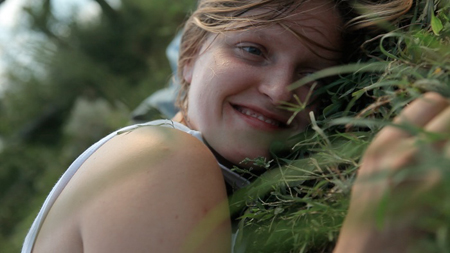 10. Thou Wast Mild And Lovely (Josephine Decker, 32 points) — Josephine Decker's second film Thou Wast Mild And Lovely burns like a chilled fever. The story—a perverted, tangled romance on a rural American farm—is at once unpredictable yet fated, nightmare dressed as fairytale. The characters speak with their eyes; glances become looks, looks become stares. Digging ever deeper, Decker dips into her characters' subconscious with landscapes that surge and recede from view, blades of grass and tiny insects that overwhelm and suffocate. The daughter Sarah and farmhand Akin slowly move closer to one another, an almost imperceptible lilting that soon heaves and finally teems and boils over. The film's closing, shocking yet inevitable, is a brutal, elegant declaration that in this world there can be no line between sex and violence, that love and annihilation are one and the same. (Jesse Klein) ***WATCH*** Amazon Instant
/ iTunes / GoWatchIt
************************************************************************************************************************************************************************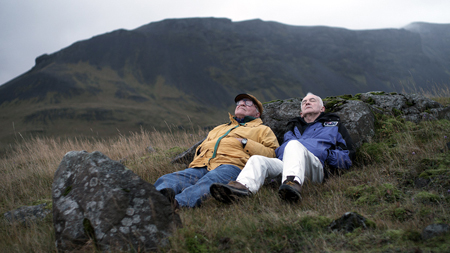 9. Land Ho! (Aaron Katz and Martha Stephens, 43 points) — Land Ho! is the story of two divorcees, once married to a pair of sisters, who couldn't be more different. Earl Lynn Nelson's Mitch is a loudmouthed Kentuckian with a penchant for hilarious if ill-timed advice and an utter, frequently verbalized fascination with the more salacious aspects of female anatomy. Paul Eenhoorn's Colin is a mild-mannered Australian, a French horn player and bank manager recently separated from his wife. Colin visits his ex-brother-in-law in Kentucky and is surprised to find that Mitch has bought them both tickets to Iceland, where Mitch claims they'll "get their groove back." So begins a week-long jaunt, amidst the stunning modernist architecture of Reykjavik and the glorious Icelandic back country, during which Colin and Mitch don't necessarily find out anything particularly revelatory. Unlike most road movies, there is no epiphany awaiting the protagonists of this handsomely shot effort (by Andrew Reed) that contains both the gentle narrative verite of Katz's previous work (Quiet City, Cold Weather) and the dynamic, '70s-style zooms and meandering, delightfully lugubrious scene work found in Stephens' (Pilgrim Song, Passenger Pigeons). They're destined to make more movies on their own I suspect, but here's hoping we haven't seen the last of Katz and Stephens as a duo. (Brandon Harris) ***WATCH*** Blu-ray
/ Amazon Instant
/ iTunes / GoWatchIt
************************************************************************************************************************************************************************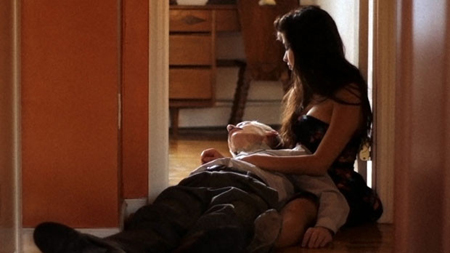 8. Soft in the Head (Nathan Silver, 44 points) — I was lucky enough to see two new Nathan Silver films this year: Uncertain Terms won the Best Narrative Feature at Indie Memphis and Soft in the Head received an official theatrical/VOD release. At last count, Silver has made four features; each new one sees him gaining self-confidence as a specific visual style and thematic perspective becomes more apparent. The Cassavetes comparison is often misused when applied to every single actor driven, handheld, minimally plotted, poorly lit, low-budget feature, but in Silver's case the comparison actually holds water through the ever-present theme that emotions and passion are inevitably disruptive and transgressive. Soft in the Head has some of the best chaotic group table dinner scenes I've encountered in recent memory, as a motley crew of homeless shelter regulars jump up and across the table to either choke or kiss each other. Silver's films are deceptively simple, but they are actually designed around strategies that disrupt class, gender, and generational boundaries. There is a real method to this madness. Catch one of Nathan Silver's films now, before he becomes "The Next Big Thing." (MSR) ***WATCH*** Amazon Instant
/ iTunes / GoWatchIt
************************************************************************************************************************************************************************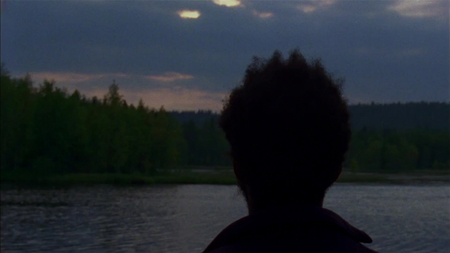 7. A Spell to Ward Off the Darkness (Ben Rivers and Ben Russell, 45 points) — The feature-length collaboration between Bens Rivers and Russell opens with arguably 2014's greatest throwing-down-of-the-gauntlet moment: an almost 10-minute pan across a lake shrouded in near-total darkness that calls to mind Michael Snow in the sheer audacity of its rigor. But the co-directors soon withdraw to allow the year's most entrancing performance to take center stage: musician Robert A.A. Lowe monopolizes our attention as he wanders from an Estonian commune into a solitary brush with the sublime deep in the Scandinavian wilderness, and finally on to a black metal show that is rendered as a sense-deadening rite of transcendence by way of just a few impossibly graceful tracking shots. A head movie equal parts trance film and ethnographic doc, A Spell To Ward Off The Darkness finds Rivers and Russell achieving their finest work to date through an utterly novel consideration of that most ancient (and contemporary!) of ideas: community. (Dan Sullivan) ***WATCH*** Fandor / GoWatchIt
************************************************************************************************************************************************************************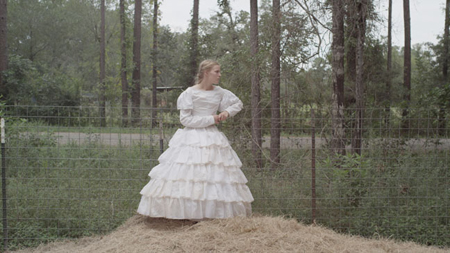 7. Stop the Pounding Heart (Roberto Minervini, 45 points) — The strongest examples of cinematic docu-realism stand with their feet firmly on the ground, but every so often a tiny miracle arrives in the form of a docu-realist work that floats into the realm of pure poetry. Roberto Minervini's Stop The Pounding Heart is such an achievement. Set in rural Texas, Minervini's patient drama tells parallel narratives about two teenagers: 14-year-old Sara Carlson, who lives with her parents and eleven siblings in a supremely pious home-schooled household, and Colby Trichell, an amateur bull rider whose Christian surroundings are far more rough-and-tumble. While it appears that Minervini might be subtly directing his story into a more familiar tale of young romance, a more impressive and noble purpose is ultimately revealed. Stop the Pounding Heart is a naturalistic drama that treats its religious female protagonist with the utmost respect. (MT) ***WATCH*** GoWatchIt
************************************************************************************************************************************************************************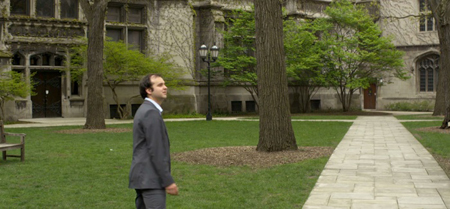 6. Crimes Against Humanity (Jerzy Rose, 46 points) — Jerzy Rose's second feature is a devious, intricately plotted comedy of reprehensible behavior and unfortunate coincidences. It's got a great ensemble cast, clean and confident photography, and a script that's smart, pee-your-pants funny, and full of tons of weird of ideas that Rose manages to pull off. So, it's pretty shocking that Crimes Against Humanity flew almost completely under the radar on the festival circuit this year. Kudos to Slamdance, Chicago Underground, and Boston Underground for championing this strange and special little gem, but seriously, who's minding the store? Seek it out. Rose has a fresh and distinctive voice that deserves your attention. (Zach Clark) Read: HTN REVIEW ***WATCH*** Fandor / GoWatchIt
************************************************************************************************************************************************************************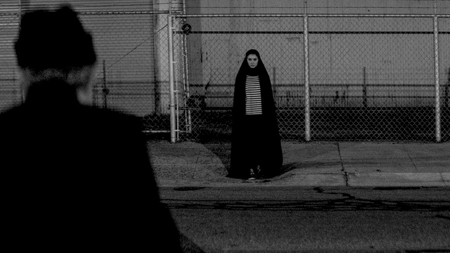 5. A Girl Walks Home Alone at Night (Ana Lily Amirpour, 52 points) — Ana Lily Amirpour's sparse, poetic script is brilliantly performed by Arash Marandi as the doe-eyed man-child and Sheila Vand as the titular "girl"—a vampire re-imagined as chador-clad avenging angel. Their first encounter comes to a boil in a terrifyingly slow, tender, menacing embrace. The film is a feat of style, conjuring a mythical version of Iran (in Taft, California) in alpha-state black-and-white. For her debut feature, Amirpour sets up an expectation of female victimhood and promptly turns it on its head; she rebuilds genre conventions from the ground up in loving, subversive detail, finding startling imagery, clever juxtapositions and layers of meaning. (Paul Sbrizzi) ***WATCH*** GoWatchIt
************************************************************************************************************************************************************************
4. Blue Ruin (Jeremy Saulnier, 84 points) — So-called "genre" films tend to receive no respect in certain circles, but Jeremy Saulnier's work has mapped a consistent trajectory of escalating, heart-pounding, high-stakes cinema. In Blue Ruin, Saulnier demonstrates a mastery of tone, on-screen violence, and dramatic pacing that leave most of his contemporaries in the dust. No film released this year can match Blue Ruin's slow burn, with Macon Blair's lead performance as Dwight, a drifter completely unprepared to mete out revenge on the men that destroyed his family, providing the film's crucial balance between the unhinged and the deep human desire for normalcy. In a year that so often saw independent cinema adrift between influences and innovations, Blue Ruin stands apart, a precisely delivered kill shot that heralds the arrival of a filmmaker ready for the big time. (Tom Hall) Read: A Conversation With Jeremy Saulnier ***WATCH*** DVD
/ Blu-ray
/ Amazon Instant
/ iTunes / GoWatchIt
************************************************************************************************************************************************************************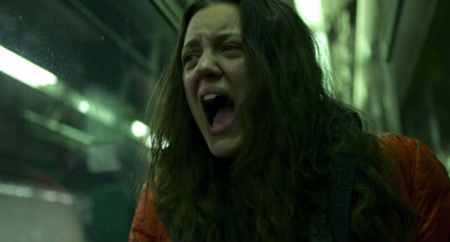 3. See You Next Tuesday (Drew Tobia, 92 points) — If you can glean past the poop-smeared depravity, Drew Tobia's See You Next Tuesday may be the most wholesome movie of the year. It's a finely perceptive, tender, and warm look at the way family dynamics change even if the sisters (Eleanore Pienta and Molly Plunk) and mother (Dana Eskelson) in question are prickly, destructive people throwing around such wonderfully original invective as "Who do you think you are, Motherfuck Theresa?" Pienta is a powerhouse in the central role, slowly morphing from whimpering, regressed woman-child to manic monster. The grainy, candy-colored photography perfectly captures all of the decadent trashiness, but by the last scene—which is permanently seared into my memory—I was surprised to find myself moved and exhausted, struck by a freight train of sincere emotional honesty. (Mark Lukenbill) Read: HTN REVIEW, A Conversation With Drew Tobia ***WATCH*** Amazon Instant
/ Amazon Instant
/ iTunes / GoWatchIt
************************************************************************************************************************************************************************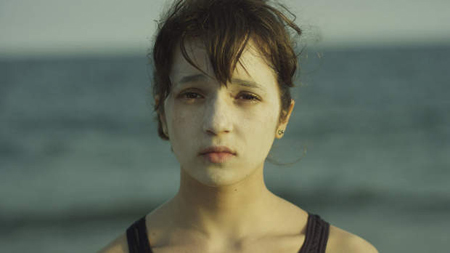 2. It Felt Like Love (Eliza Hittman, 133 points) — Eliza Hittman's debut feature about a teenage girl's tentative stabs at love is the sharpest coming-of-age story I've seen in years. These types of films often fetishize adolescent girls like they're ripe fruit waiting to be plucked from a tree. Hittman challenges this myth and dares to tell a much different story. It Felt Like Love is deeply emotional without being at all romantic, the frames practically quivering with lust, longing, danger, and violence (beautifully captured by cinematographer Sean Porter). Hittman brings a lived authenticity to her film, from the backwaters and bus routes of deep Brooklyn to the cast of local teens (this is as far from artisanal Condoburg as you can get). Under her guidance, lead actress Gina Piersanti gives a startling and heartbreaking performance. Though It Felt Like Love was criminally underseen during its brief theatrical run, the film has definitely distinguished Eliza Hittman as a director to watch. I can't wait to see what she does next. (Susanna LoCascio) Read: HTN REVIEW, A Conversation With Eliza Hittman ***WATCH*** DVD
/ Amazon Instant
/ iTunes / GoWatchIt
************************************************************************************************************************************************************************
1. Listen Up Philip (Alex Ross Perry, 134 points) — Although indebted to the work of Philip Roth in ways both superficial (the title font; the main character's first name) and profound (its reckoning of the costs of artistic obsession; its use of shifting POVs as both plot twist and vehicle for moral insight), Alex Ross Perry's third feature fuses its influences and inspirations into a singular, stunningly assured creation. It's the story of an artist coming into his own, as well as a demonstration of same. Pulsing with wit and energy—why can't more movies move this fast while being this smart?—the film offers up a gleefully cynical portrait of the writer as a young prick. On that level alone, Listen Up Philip is one of the year's best comedies, but Perry takes the tale in some surprising directions. It becomes deeper and wiser and more tender and empathetic, while remaining resolutely unsentimental to the end. (Nelson Kim) ***WATCH*** Amazon Instant
/ iTunes / GoWatchIt
************************************************************************************************************************************************************************
Other Films Receiving Votes (In Alphabetical Order)
Butter on the Latch *read* HTN REVIEW *watch* Amazon Instant
/ iTunes / Fandor / GoWatchIt
The Cold Lands *watch* DVD/Book
/ Amazon Instant
/ iTunes / GoWatchIt
The Foxy Merkins *watch* GoWatchIt
Go Down Death *watch* Amazon Instant
/ iTunes / GoWatchIt
Goodbye To All That *watch* Amazon Instant
/ iTunes / GoWatchIt
Happy Christmas *watch* DVD
/ Amazon Instant
/ iTunes / GoWatchIt
The Heart Machine *read* A Conversation With Zachary Wigon *watch* Amazon Instant
/ iTunes / GoWatchIt
Hellion *read* A Conversation With Kat Candler *watch* Amazon Instant
/ iTunes / GoWatchIt
Little Feet *watch* Fandor / GoWatchIt
Marvin Seth And Stanley *watch* Amazon Instant
/ iTunes / GoWatchIt
Obvious Child *watch* DVD
/ Blu-ray
/ Amazon Instant
/ iTunes / GoWatchIt
The One I Love *read* HTN REVIEW *watch* DVD
/ Blu-ray
/ Amazon Instant
/ iTunes / GoWatchIt
Pit Stop *watch* DVD
/ Amazon Instant
/ iTunes / GoWatchIt
I Play With The Phrase Each Other *read* HTN REVIEW*watch* Official Website
Proxy *watch* DVD
/ Blu-ray
/ Amazon Instant
/ GoWatchIt
The Retrieval *watch* DVD
/ Blu-ray
/ Amazon Instant
/ iTunes / GoWatchIt
Summer of Blood *watch* DVD
/ Amazon Instant
/ iTunes / GoWatchIt
Towheads *watch* Amazon Instant
/ iTunes / GoWatchIt
(Contributing Voters/Writers: Zach Clark, Dustin Guy Defa, Tom Hall, Brandon Harris, Holly Herrick, Nicholas Kemp, Nelson Kim, Jesse Klein, Mark Lukenbill, Alex Ross Perry, Mike S. Ryan, Paul Sbrizzi, Susanna Locascio, Dan Sullivan, Michael Tully; Contributing Writer: David Gordon Green)