FEAR CITY: NEW YORK VS. THE MAFIA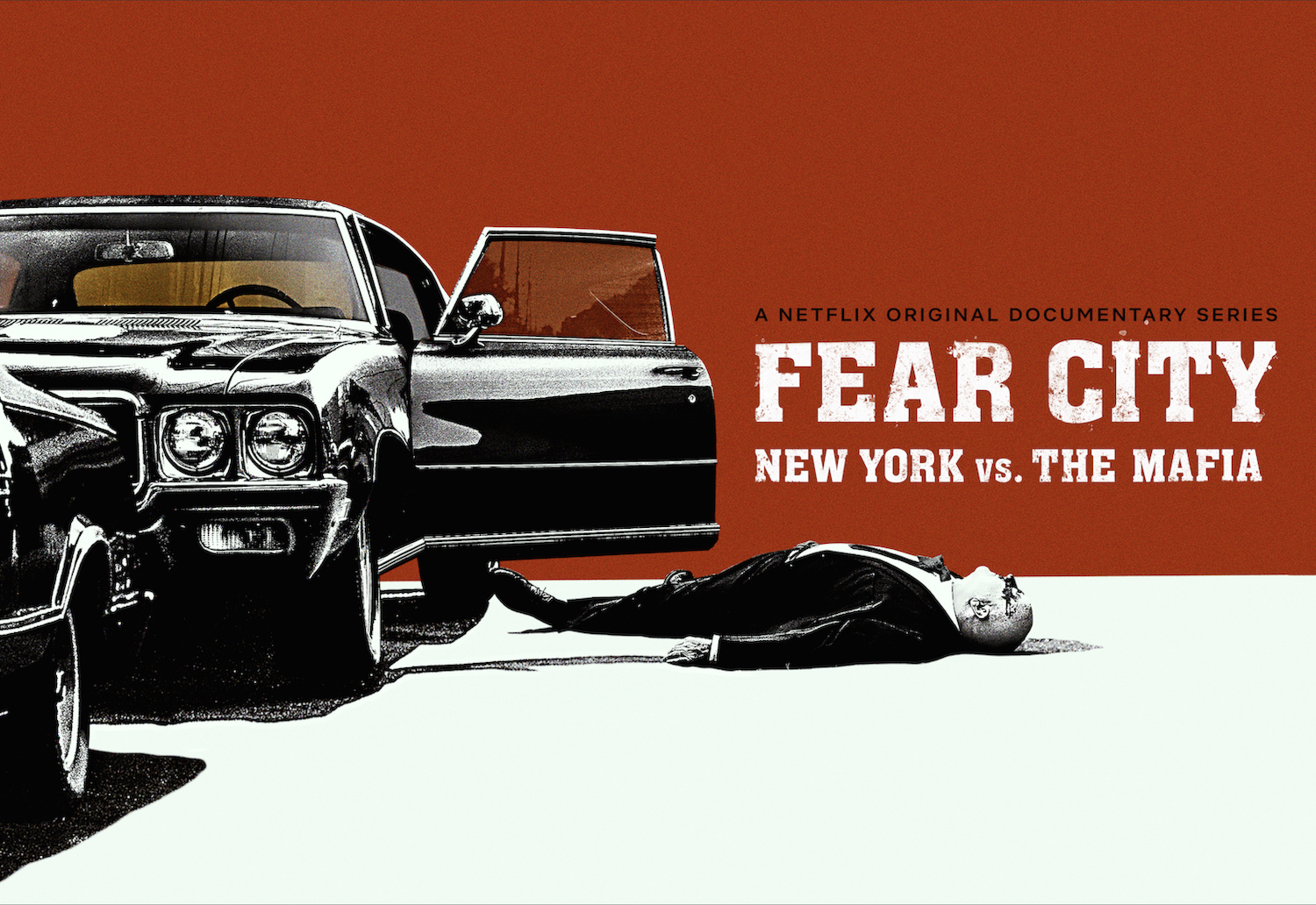 (Hobkinson's new three-part documentary series for Netflix, Fear City: New York vs. the Mafia is available for streaming on that platform starting Wednesday, July 22. Like what you see here on Hammer to Nail? Why not give just $1.00 per month via Patreon to help keep us going?)
I never knew New York City in the 1970s, beyond quick trips in and out. When I started visiting for longer periods, in the next decade, I saw a metropolis still recovering from the economic doldrums, with graffiti-covered subway cars and a very gritty Times Square. It was still an exciting destination (you know, Broadway, museums, and a whole lot more), but it had yet to emerge as the family-friendly tourist mecca that it has since become. Little did I realize that there were far deeper problems below the surface – beyond disparities of wealth, endemic poverty and redlining – that made it even more dangerous than it seemed to my young eyes. And by the time I moved there, in the late 1990s, for a nine-year stint, Lower Manhattan, Midtown and much of the rest of that island had been so thoroughly gentrified as to be almost unrecognizable from those first impressions of mine. But Sam Hobkinson's new three-part documentary series for Netflix, Fear City: New York vs. the Mafia, brought me back.
The three episodes, the first two under 50 minutes and the third just over an hour long, are entitled, in order, "Mob Rule," "The Godfather Tapes" and "Judgment Day," and profile how the FBI and attorneys at the United States District Court for the Southern District of New York (SDNY) worked together to put the heads of the five ruling Mafia families – Bonanno, Colombo, Gambino, Genovese and Lucchese – in prison, thereby breaking the stranglehold of organized crime on the city. As we learn at the start, it was virtually impossible to do business, legitimate or otherwise, in New York in those years without in some way interacting with La Cosa Nostra. Spurn them at your own risk, and risk it was, for many people ended up dead, adding a climate of lawlessness to the already present despair due to the ongoing budget crises of the era. The city was ratf**ed in more ways than one.
Methodically, as in a police procedural, director Hobkinson (The Kleptocrats) walks us through how, after years of slow and often futile progress, law enforcement was finally able to see a path to conviction thanks to the passage of the Racketeer Influenced and Corrupt Organizations (RICO) Act in 1970, though it would take ten years before anyone really knew what to do with the new statute. Hobkinson interviews RICO's author, law professor G. Robert Blakey, to help explain how and what it is, and the way in which it allowed the SDNY folks, led by U.S. Attorney Rudy Giuliani (years before he, himself, took on the role of consigliere to another family, the Trumps), to use it to link all the Mafia bosses together as co-conspirators in a major crime syndicate. It's thrilling stuff, though sometimes less exciting than it could be, given the way the series format leads to repetition of footage and information, Episode 3 starting, for example, with a recap of all that we learned in Episode 2. Were this a single 90-minute movie, it would be taut and action-packed, throughout. As it is, it certainly holds our interest, which is good enough.
Still, given where we are today, as a nation, and given how two recent documentaries – Where's My Roy Cohn? and Bully. Coward. Victim. The Story of Roy Cohn – link the current occupant of the White House not only to the late, infamous lawyer at the center of those films, but also to the Mafia, this series would be even better if it had a fourth episode, following up on what happened to all involved in the case, starting with … what the heck happened to Giuliani? He is somewhat of a hero here (but anyone who lived in New York when he was mayor also knows he was an autocratic racist, as well), though he certainly shares the glory with his team at the time, which included deputies Michael Chertoff, Gil Childers and John Savarese (all interviewed for the movie, too, along with their former boss). How could such a committed fighter against corruption end up where he is today? I'd watch that episode or standalone film, for sure!
Beyond that regret, I still very much enjoyed the series. Hobkinson plunders a treasure trove of terrific archival material, taken from police and FBI files and cut together with many interviews with the agents on the frontlines, to create a fascinating, sharply textured document, supplemented with creative reenactments and staged moments. We feel we are there, watching it go down. New Yorkers may have then been afraid, but we, thanks to Hobkinson, are now merely entertained. Enjoy!
– Christopher Llewellyn Reed (@ChrisReedFilm)