Bully. Coward. Victim. The Story of Roy Cohn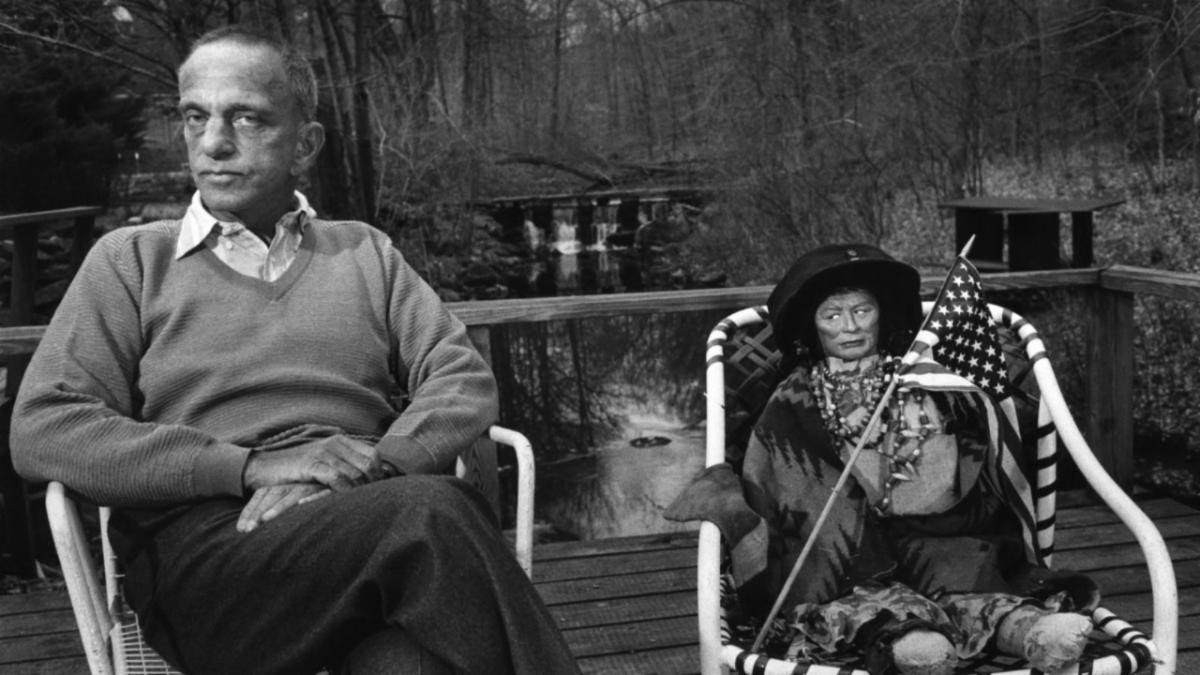 (Ivy Meeropol's documentary Bully. Coward. Victim. The Story of Roy Cohn is available now on HBO Max. Like what you see here on Hammer to Nail? Why not pay just $1.00 per month via Patreon to help keep us going?)
The hook of the new documentary Bully. Coward. Victim. The Story of Roy Cohn is that the director, Ivy Meeropol, is the granddaughter of the subject's victims. Roy Cohn was a unique individual who can be described in so many different ways that he becomes almost indescribable. On paper, he doesn't make sense. But watching Meeropol's film, the viewer is thrust into the psyche of this charming sociopath — a man who unabashedly acknowledged he 'framed guilty people' in the Rosenberg trial that sent Meeropol's grandparents (Julius and Ethel) to the electric chair.
Though Meeropol only appears a few times in the film, her father Michael is a large presence, and one of the only people to stand up to Cohn in a public way. An archival debate between Michael Meeropol and Cohn on live television is a stunning confrontation. Much of the archival focuses on the many powerful people in Cohn's orbit, such as Roger Stone, Ronald Reagan, and of course, Donald Trump. But the film takes an interesting detour to Provincetown, a gay summer mecca, where Cohn liked to indulge in sex with men and candy dishes full of cocaine. These scenes from the beachside cottage show a different side of a dangerous man, and Ivy Meeropol's curiosity is at its most brimming when talking to John Waters who describes the party scene in vivid detail.
The interviews span many famous artists, businessmen and socialites that came into contact with Roy at some point or another, as well as Tony Kushner and Nathan Lane who portrayed Cohn's story on Broadway with the Tony award-winning Angels in America. The archival sourcing and editing is top notch, crafting Cohn's presence such that his eyes are piercing you through the screen. The film's style, like Cohn, is cool and calculating, never too bombastic. Meeropol, who has directed two other feature docs — one of them Heir to an Execution, also about her grandparents — is able to view this tragic and personal story with an ample amount of lightness and humor.
Some may be initially confused by the word 'Victim' in the title of the film. It refers to Cohn being a victim of AIDS. Not that this was much of a secret back then, as it is now. Cohn actively worked against Civil Rights for gays and women. He told the press (many of which are interviewed in the film) he had liver cancer. Nothing could be more sadly ironic than the life of Roy Cohn, whose social circle evaporated along with his health. In the end, all of his powerful allies deserted him. History may repeat itself with his protégé.
– Matthew Delman (@ItsTheRealDel)