Jessica Baxter's 2018 Seattle International Film Festival Wrap-Up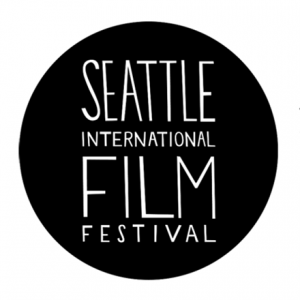 The 2018 Seattle International Film Festival ran from May 17th to June 10th. That's 25 solid days of movie madness. It kicked off with the premiere of Isabel Coixet's The Bookshop, starring Emily Mortimer as a widow who uses her "bibliophilia" to open the hearts and minds of the conservative residents of a small English town.
SIFF's juicy centerpiece was a movie that will undoubtedly take America by storm in the coming months: Boots Riley's Sorry to Bother You. Riley was on hand to introduce his surreal social justice comedy to a sold-out crowd.
Gus Van Sant closed out the fest with Don't Worry, He Won't Get Far on Foot. The latest offering from the veteran indie director stars Joaquin Phoenix as John Callahan, a celebrated Portland cartoonist who struggles with substance abuse and being confined to a wheelchair.
Melanie Lynskey spent an afternoon talking to fans about her impressive career and promoting Megan Griffiths' latest outing, Sadie. Lynskey stars as a working-class single mother who underestimates her angry teenage daughter (Sophia Mitri Schloss).
HIGHLIGHTS
People often ask me for recommendations from the festival, and I'll have 1 or 2 titles to tout. But there were so many standouts this year, that my answer is, "How much time to do you have?" I try to focus on female-centric films and this year's lineup made it easy.
I'd already caught Revenge earlier this year, but that didn't stop me from shouting its praises from the rooftops. French writer/director Coralie Fargeat has crafted a "Time's Up" rape revenge fantasy as cathartic as the No Man's Land scene from Wonder Woman. It's not for the faint of heart, but it's a refreshing feminist anthem for those who can handle grindhouse violence.
Another terrific feminist allegory is Scary Mother, the astonishing debut from Ana Urushadze. The 26-year-old Georgian does a remarkable job telling the story of a middle-aged mother and housewife who is consumed by the novel she is writing. It's a smart commentary on gender roles, artistic double standards, and what it means to be a "real" writer.
Meanwhile, Brazilian Writer/director team Marco Dutra and Juliana Rojas re-tooled the werewolf genre with Good Manners: An epic fairytale that comments on class, race, pregnancy, motherhood, sexuality, and zealotry. They found an absolute treasure in lead actress, Isabel Zuaa. Her face is what Shakespeare would call "a map of woe". We don't get into her back story but her wariness in the present explains multitudes. Zuaa plays Clara, a dark-skinned Brazilian woman who goes to work for Ana, a mysterious, pregnant, wealthy white woman with an absent baby daddy. Ana has a carnivorous appetite, particularly during the full moon.
The women develop an intimate relationship as Ana approaches her due date. That the baby is a werewolf is no surprise. The unexpected comes after birth and makes up the film's powerful second half. With a long running time, Good Manners may have been better served as a mini-series. There is nothing I can imagine leaving out, but I wouldn't mind spending a couple more hours in Clara's world.
Hannah Fidell's The Long Dumb Road is reminiscent of Albert Brooks' 1985 masterpiece, Lost In America. Fidell replaces naïve yuppies with Nathan (Tony Revolori, The Grand Budapest Hotel), a 19-year-old art student longing to experience "the real America" on his way to college. Nathan reluctantly picks up a hitchhiker (Jason Mantzoukas, TV's The League/my #1 comedy crush) and together they share an unforgettable adventure which remains rooted in reality even as it goes off the rails. Fidell joins forces with co-writer Carson Mell to breathe new life into the odd couple road trip genre. Mantzoukas corners the market on loveable dirt bags and continues to make a compelling case for himself as a leading man.
Prospect is a low-budget sci-fi character piece that imagines a plausible far-flung future for the interstellar working class. Sophie Thatcher plays Cee, a teenager forced to work with her father (Jay Duplass) to harvest valuable jewels from volatile organic flesh sacs. When they travel to the inhospitable surface of a green moon for one last big score, it goes about as well as "one last" anything ever goes. Writer/director team Zeek Earl and Christopher Caldwell create an alien world that would make David Cronebnerg proud. Cee is forced to team up with a charismatic outlaw (Game of Thrones' Pedro Pascal) in a fight for survival.
 Blindspotting is an ambitious debut from director Carlos López Estrada. But leads Daveed Diggs (Broadway's Hamilton, TVs Blackish) and Rafael Casal pull it off with their powerhouse performances and their script which gestated for nine years. The film tackles gentrification, police shootings, racial profiling, cultural appropriation, and the trappings of life post-incarceration in Oakland, CA with very few missteps, apart from a highly implausible ending. Diggs is one of those triple threat performers who sparkles in every frame. It's impossible to take your eyes off of him and it's incredible that he's not already a superstar.
Lisa D'Apolito's Love, Gilda is a near-perfect documentary which deftly showcases the life and work of a comedic genius as told through the eyes of the colleagues that loved her and the up-and-comers who idolized her. Amy Poehler enthusiastically confesses the heavy influence Gilda had on her SNL characters. Bill Hader is moved to tears by the honor of reading excerpts from Radner's private journal on camera. Gilda struggled with bulimia and died young from cancer, but she left behind an indelible legacy of effortless comedic brilliance. Love, Gilda proves that she was so much more than just "the girl in the show."
Bartleby meets Idiocracy peppered with Michel Gondry surrealism in Boots Riley's experimental social justice allegory, Sorry to Bother You. Lakieth Stanfield (Get Out) stars as Cash, a broke black telemarketer who is on the verge of eviction and existential crisis when a co-worker (Danny Glover) suggests he use his "white voice" to make sales. The tactic works better than he could have ever imagined and Cash soon finds himself in a Faustian nightmare pitted against his unionizing colleagues and his activist girlfriend (Tessa Thompson, Thor: Ragnarok).
Riley is a cinematic anarchist and Sorry to Bother You is the antidote to the fatalistic tone of The Handmaid's Tale. Riley posits that no matter how bleak shit gets, we can't stop fighting the man. It also speaks volumes on race in America. It doesn't hurt that Riley cast two of the most dynamic young actors working today.
The first cut of Being Frank: The Chris Sievey Story was over 11 hours long and took 2 years to trim to a reasonable length. But it makes sense when you see director Steve Sullivan's final version. Comprised of home movies, scrap books, TV appearances, demos, and original comics, which sat in a damp cellar for many years, Being Frank is an anthology of a brilliant artist who got frustratingly pigeonholed and died tragically in relative obscurity.
Lenny Abrahamson directed a 2014 feature loosely based on Sievey's alter-ego, Frank Sidebottom: A papier-mâché-headed cerebral musical buffoon from the tiny northern English town of Timperley. But Frank was far removed from the real story of a troubled artistic genius who could write a prog rock anthem as easily as he could pen a perfect pop song. Like many brilliant artists, Sievey wasn't quite as talented at parenting or human relationships. The staggering volume of Sievey's artistic output is Hamiltonian. As one of Sievey's former collaborators put it, "it blows my mind if I think about it too hard."
GOLDEN SPACE NEEDLE AWARDS
The Golden Space Needle Awards are determined via ballot submitted by audience members as they exit a film. Here are the winners:
BEST FILM
Eighth Grade, directed by Bo Burnham (USA 2018)
BEST DOCUMENTARY
Won't You Be My Neighbor?, directed by Morgan Neville (USA 2018)
BEST DIRECTOR
Gustav Möller, The Guilty (Denmark 2018)
GOLDEN SPACE NEEDLE AWARD – BEST ACTOR
Miguel Ángel Solá, The Last Suit (Argentina/Poland/Spain/France/Germany 2017)
BEST ACTRESS
Elsie Fisher, Eighth Grade (USA 2018)
BEST SHORT FILM
Emergency, directed by Carey Williams (USA 2017)
The LENA SHARPE AWARD FOR PERSISTENCE OF VISION
Dana Nachman, Pick of the Litter (USA 2017)
This award is given to the female director's film that receives the most votes in public balloting at the Festival. It's awarded in honor of Lena Sharpe, the co-founder and managing director of Seattle's Festival of Films by Women Directors and a KCTS-TV associate who died in a plane crash while on assignment. Presented by Women in Film – Seattle.
– Jessica Baxter (@tehBaxter)