HTN'S 15 Most Anticipated Films at the 2021 New York Film Festival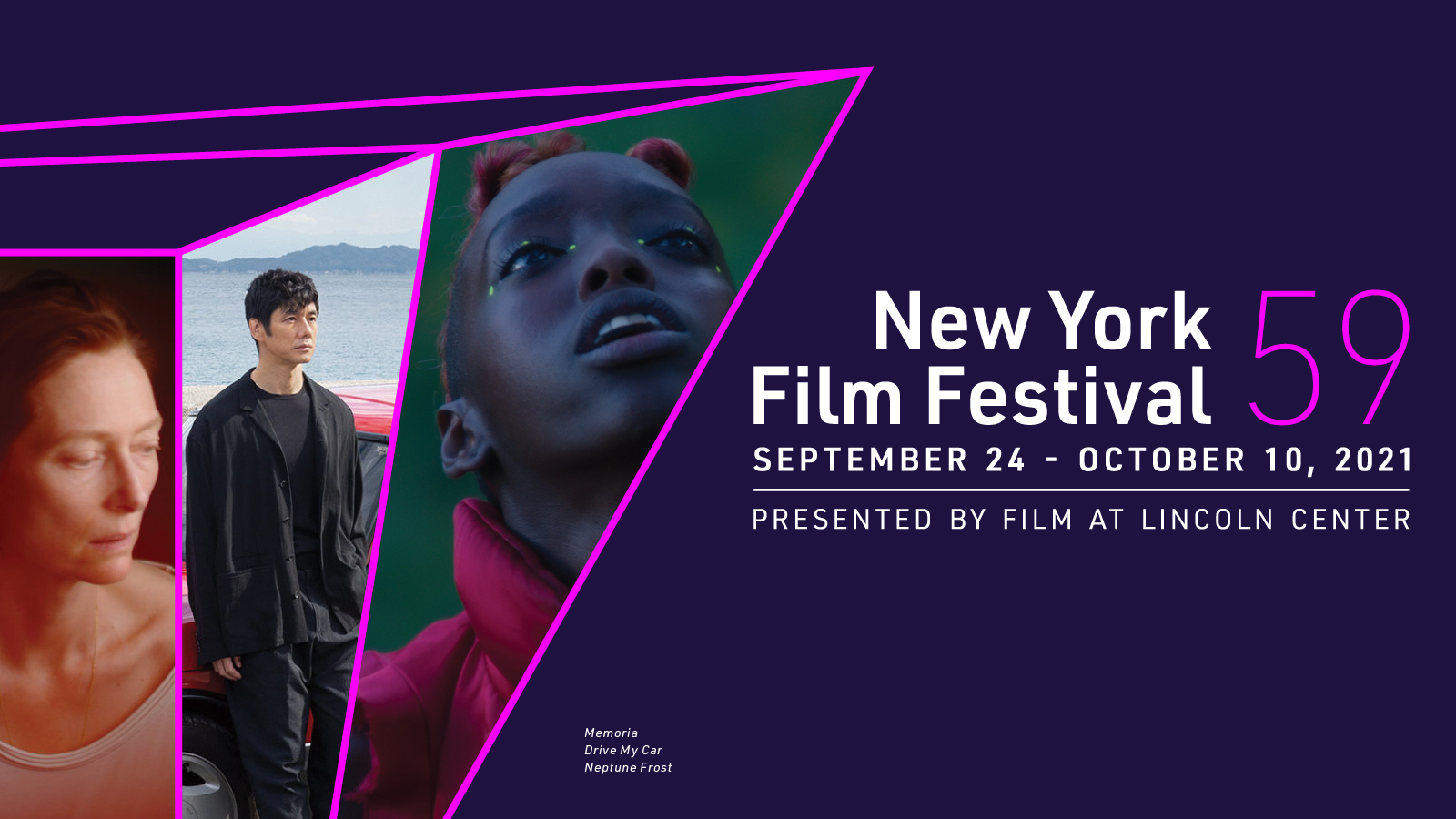 The 2021 New York Film Festival (or NYFF) is in its 59th iteration and runs September 24-October 10. There are 5 sections in the program: the Main Slate (with 32 features), Currents (15 features and 8 shorts programs), Spotlight (9 features), Revivals (16 features), and Talks. Matt Delman and M.J. O'Toole have boots on the ground for the in-person fest, and lead critic Christopher Reed will be covering virtually. After relying mostly on drive-in screenings last year, the NYFF bounces back this year with in-person screenings at the Walter Reade Theater and Alice Tully Hall, which symbolizes a return to normalcy, a deserved cinematic celebration. The first P&I screening had over 120 attendees, filling up Walter Reade to 80% capacity. Public screenings begin Friday, and so we've compiled our most anticipated and/or recommended films to see this year below:
I loved Mike Mills' last two films, 20th Century Women and Beginners, so my hopes are high for his latest. In it, Mills follows Joaquin Phoenix (You Were Never Really Here) as a journalist interviewing children about the state of our world and what tomorrow might look like from the perspective of today. Along the way, he has to take care of his young nephew, with whom he bonds on a cross-country trip. Sounds profound, beautiful, profoundly beautiful and beautifully profound. I can't wait! (CLR)
Norwegian filmmaker Joachim Trier comes to the New York Film Festival to conclude his unofficial Oslo Trilogy (preceded by Reprise and Oslo, August 31st). Trier's films provide mostly melancholic portraits of his protagonists as they either step forward or step back in life. His fifth feature dives into rom-com territory as it explores passionate, open-minded, yet naive Julie (Cannes Best Actress winner Renate Reinsve) as she navigates both professional and romantic paths in her twenties. Trier's frequent leading man Anders Danielsen Lie also stars as a love interest. (MJ)
This year's Palme D'or winner comes to New York with a vengeance. Get ready for a furious feast of the senses with Julia Ducournau's Titane. While Neon's trailer is intense throughout, there is a big tone switch halfway with the music that implies a devilish humor bubbling beneath the surface of this flashy ultra-violent nightmare. Note to festivalgoers: there will be metal detectors at Alice Tully Hall, so remember to remove the plate in your skull before attending the US premiere. (MD)
I was quite moved by Jonas Poher Rasmussen's animated documentary, and its tale of a refugee from the early 1990s Afghan civil war and his journey to Denmark via Russia. Amin arrived in his new country as a teenager and became one of Rasmussen's high-school chums. Together, they now discuss the fraught journey that brought Amin to the life he today holds dear. An examination of the inequities of immigration and asylum-seeking, the film is also a coming-out story, as Amin is gay, something that proved difficult for him to admit to himself and to his family. Inspiring on all levels, Flee is a must-see. (CLR)
Cinema enfant terrible Gaspar Noé brings his newest film to Lincoln Center fresh from its Cannes premiere and recent Utopia acquisition. Known for his boundary-pushing, gut-wrenching shockers such as Irreversible, Enter The Void, and Climax, Noe seems to have taken somewhat of a step back to enter new tender territory in this story of an elderly Parisian couple (Dario Argento & Françoise Lebrun) in a downward spiral as they are stricken by dementia. Very Amour vibes judging by the synopsis, but anyone familiar with Noe's work will suspect that there will be a piece of his innovative, groundbreaking filmmaking that will put his own unique spin on the story that could possibly make our jaws drop. Whether it'd be out of awe or shock is yet to be determined. (MJ)
Benedict Cumberbatch as a whistling cowboy. What else do you need to know? Well most importantly, the film is directed by Jane Campion, the first woman to win Cannes' biggest prize, the Palme D'or, with her 1993 film The Piano. This year she was left out of competition (and the festival altogether), and instead the prize went to the second woman to ever win, Julia Ducournau, for the aforementioned Titane. Both should pick up more awards this fall. I'm eager to see The Power of the Dog before it hits Netflix, and on a big screen with a New York arthouse crowd. (MD)
At last year's NYFF, I saw my first Hong Sang-soo film, The Woman Who Ran. Since that time, I have watched many more, both drawn to and repelled by his style. Heavy on the dialogue and zooms, Sang-soo's movies meander their way towards some kind of slow metaphysical realization, not always clear by the time the story concludes. Frustrating though they can be (to me), they also prove mesmerizing, especially if one sees many in a row, the body of work acting like a long-form series exploring the same themes in slightly different ways. Sang-soo's on-and-off-screen partner Kim Min-hee (The Handmaiden) is once again a part of the ensemble, as she has been for a while, but here the focus is on others. The tagline reads "a young man travels from South Korea to Berlin to surprise his girlfriend," which is enough to hook me. (CLR)
Panah Panahi (son of Iranian master filmmaker Jafar Panahi) made his directorial debut at this year's Cannes to rave reviews. Hit The Road centers on a family of four on a road trip in the Iranian countryside, the purpose of their journey unknown. The dynamic between the four very different family members is explored more than the locations in this deadpan comedy. Seems more in the realm of Little Miss Sunshine rather than Taste of Cherry. Hopefully, we are in for a heartfelt crowd-pleaser. A Kino Lorber release. (MJ)
DRIVE MY CAR / WHEEL OF FORTUNE AND FANTASY
Japanese director Ryusuke Hamaguchi (Asako I & II) has two films playing this year's NYFF. I'm looking forward to seeing both and comparing them. Drive My Car is based on a Haruki Murakami short story, and we all remember how well that act of adaptation turned out for Burning. His second, Wheel of Fortune and Fantasy, revolves around an unexpected love triangle. To have two films simultaneously at NYFF, (and pick up prizes from both Cannes and Berlin, respectively) is a sign of a very talented and prolific filmmaker. Another director who can make that claim this year: Hong Sang-Soo. (MD)
PETITE MAMAN (excerpted from my TIFF 2021 review, written for Film Festival Today)
In Petite Maman, French director Céline Sciamma (Portrait of a Lady on Fire) crafts a fable that is as lovely as it is powerful. To all who have ever wondered what their parents were like when young, the film offers an answer simultaneously self-evident and revelatory: they were like us, but different. And so begins an adventure that fills the soul with joy even as it practices remarkable emotional restraint. There is no cloying cinematic sentiment here — no swelling music to tell us how to feel — just raw feeling in all its eloquent perfection. The performances of all involved, especially of the two girls at the center, feel authentic, the camera never intrusive in its almost casual observation of this ordinary, beautiful world. Imagine a fairy tale shot like a documentary, and you'll have a sense of the appeal. (CLR)
Afrofuturism is coming to the New York Film Festival! Multi-hyphenate artist Saul Williams and his partner, Rwandan-born artist Anisia Uzeyman co-directed this sci-fi punk musical set in a Burundi village made of recycled computer parts. Centering on a romance between an intersex runaway and a coltan miner that somehow results in an uprising of computer hackers that emerge from within the village hills. It seems we are in for a waking dream of social commentary, poetic music, and overall innovative filmmaking. Look out, Annette! (MJ)
Arthouse fans should be eager to see A Chiara, the third film in Jonas Carpignano's Romani Trilogy, following his critically acclaimed A Ciambra, and before that Mediterranea. When I interviewed Jonas four years ago for A Ciambra, I asked him if he would make a third film in the trilogy. "There's an intricate social tapestry there, and you can't do justice to it in just one movie. I feel compelled to show many perspectives so that one can get an all-encompassing look at the place." This time the film's perspective is that of a teenage girl who comes to realize her father was involved with organized crime. As Jonas says, "It's very difficult to leave the social architecture of your community." (MD)
PASSING (excerpted from my Sundance 2021 review)
Lyrical images in soft shades of gray, composed with exacting precision, grab our attention from the start, carrying us inexorably forward towards a surprising, if inevitable, tragedy. Such is the stunning visual landscape of actress Rebecca Hall's directorial debut, Passing, an adaptation of Nella Larsen's eponymous 1929 novel of the Harlem Renaissance. Each frame is a work of studied art, the meticulous attention to detail an apt metaphor for the carefully constructed reality of the onscreen characters.
Hard-fought African-American success is always a tenuous thing (witness the Tulsa massacres of 1921), made more so here by a central figure who both rejects and longs for her heritage. Beyond the racial dualities, there are those of gender, sexual identity/preference, and class; everyone is "passing" for someone else, in a way. As complex a story as they come, Passing immerses the viewer in both beauty and melancholia, a catharsis for examining our fraught national history. Tessa Thompson (Sylvie's Love) and Ruth Negga (Loving) star. (CLR)
Actor Charlotte Gainsbourg makes her directorial debut with this new intimate documentary that profiles her mother, legendary actor and singer Jane Birkin. Consisting of deep, candid conversations and found footage of Birkin from her past, the result is likely to be somewhat a warm and loving peek into the lives of these two women. Recently snapped up by Utopia for distribution, it will be fascinating to experience these two prolific actors taking a deep dive into their shared past, which include Charlotte's father and Jane's husband, Serge Gainsbourg. (MJ)
At Hammer to Nail, we often like to steer folks to the lesser-known offerings at film festivals. I'm going to skip the star-studded Dune remake, and instead check out 93 minutes of 'wordless natural beauty' in Il Buco, from director Michelangelo Frammartino. I admit I have not seen his earlier work (Le Quattro Volte), but I read other critics comparing the film to Jacques Tati, the French auteur who packed his masterful mise-en-scène with hidden easter eggs and subtle visual flourishes. What a treat! (MD)
See you at Lincoln Center!
– Matt Delman (@ItstheRealDel), Chris Reed (@ChrisReedFilm), M.J. O'Toole (@mj_otoole93)