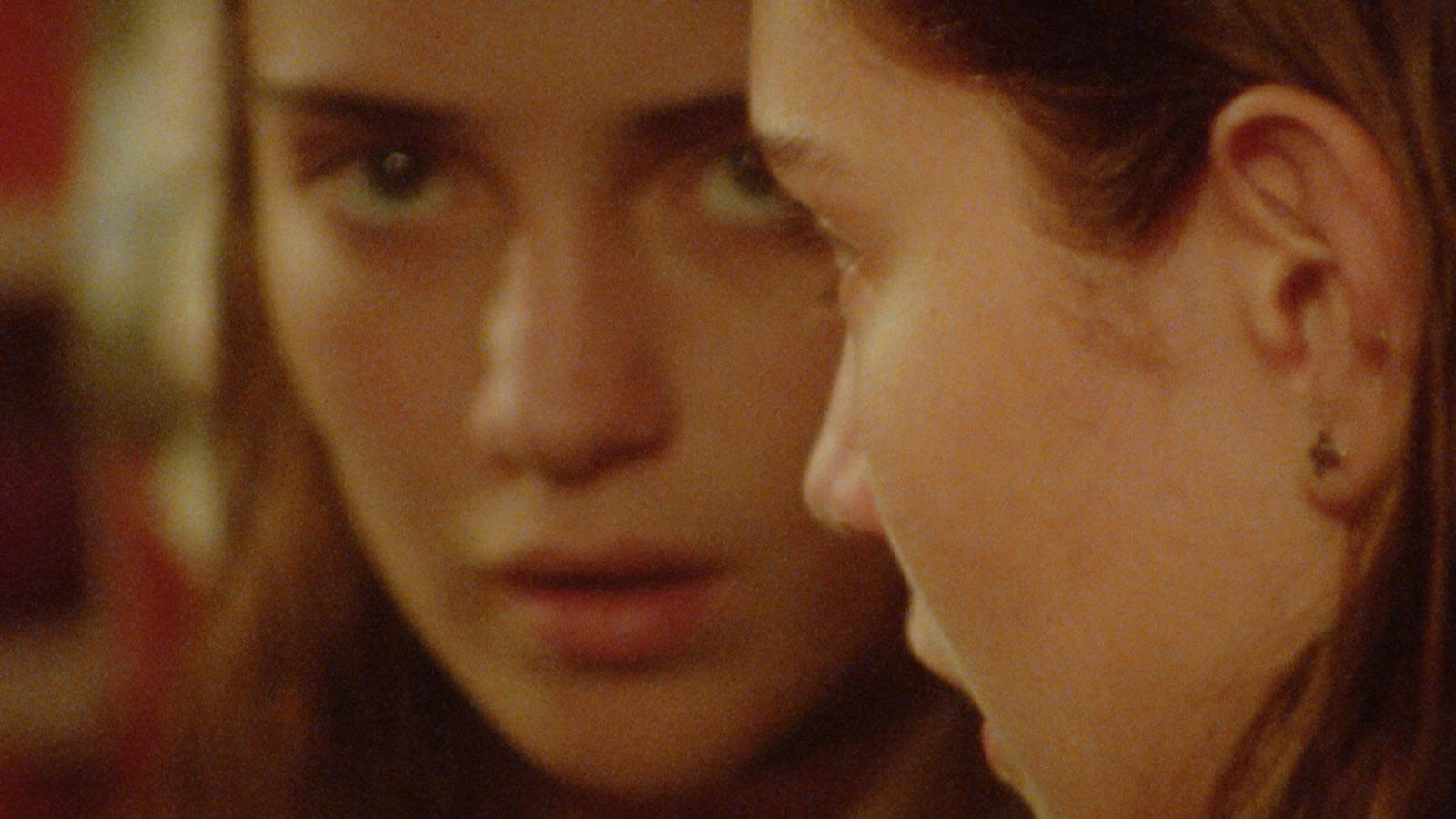 (The 61st New York Film Festival runs September 29-October 15. Check out M.J. O'Toole's The Sweet East movie review. Seen it? Join the conversation with HtN on our Letterboxd Page.)
Sean Price Williams – known for his collaborations with Alex Ross Perry and the Safdie Brothers as a cinematographer – is known for his signature textured, documentary-like aesthetic he's developed throughout the years. Whether his handheld camerawork contributes to moviegoers' anxieties or laughs, it truly stands out from the crowd. He now controls the camera from the director's chair in his gloriously insane and provocative debut, The Sweet East. Don't let the name fool you though. Not much that our protagonist encounters fits the title's adjective. Working from a script by renowned film critic Nick Pinkerton, it is a gloriously chaotic look at modern-day America through the eyes of an apathetic, roguish teen encountering numerous chatty egomaniacs on a journey up the East Coast with no exact destination. In her first lead role since her breakout performance in Never Rarely Sometimes Always, Talia Ryder commands the screen in an arresting performance that will amaze.
Ryder stars as Lillian, a South Carolina high schooler on a trip with her class to D.C. that definitely does not engross her. While her peers fuck around and pose for selfies in front of monuments, she mopes around – obviously bored to tears. All that changes one night when a gun-toting conspiracy theorist causes a panic at a bar that causes her to flee with a punk anarchist "artivist" (Earl Cave). Having left her iPhone behind, she makes no other efforts to contact her friends or family, marking the beginning of her crazy journey up the Eastern seaboard. Her travels soon take her to Delaware (Williams' home state) where she winds up crashing with an academic Neo-Nazi (a phenomenal Simon Rex) who hums the same creepy sexual energy as his has-been pornstar character in Red Rocket. Though ironically, his generosity and gentleness might make him the most decent character in the whole film. Williams carefully shifts the tone between relaxed and nerve-wracking without the story losing its momentum.
Other colorful, yet lofty characters Lillian comes across include two NYC-based filmmakers (Ayo Edebiri and Jeremy O. Harris) who chase her down the street looking to cast her on the spot in their period piece – a little ode to the unique casting methods of Williams' indie film background. They're the kind of people whose over-the-top mannerisms – such as laughing or exclaiming something like "You're so random!" at the most benign responses – are more condescending than endearing or encouraging. Then there's Jacob Elordi strutting through briefly as a celebrity with whom Lillian starts a tabloid fling. One may think it would be easy for a teenage girl like her to be exploited in this strange new world(s), but Lillian is more of a novice femme fatale who ends up wreaking some level of havoc wherever she goes. She lacks any moral compass to the point where she exploits strangers' kindness for her own personal gain. In a way, it provides a fascinating, satirical lens into contemporary America in terms of how people's ideals and generosity can be taken advantage of for personal gain. Because Lillian has a lack of beliefs or direction in life, it is hard for her to determine what she wants. As a result, she leaves breadcrumbs of destruction in her wake.
Sean Price Williams accomplishes a lot in his sharply transgressive directorial debut. Even his handheld cinematography does justice to both the characters and their own unique worlds. If you took American Honey and slathered it on the early films of Harmony Korine, you would probably get something close to The Sweet East. It is an exciting new chapter in the early career of Talia Ryder whose performance is remarkable, despite how her character may rub you the wrong way with her decisions and especially some offensive slurs. It is a film that goes from zero to one hundred at any moment, especially in regard to a surprise violent sequence at the film's midpoint. It is a fun, chaotic experience that will make you laugh while filling you with unease.
– M.J. O'Toole (@mj_otoole93)