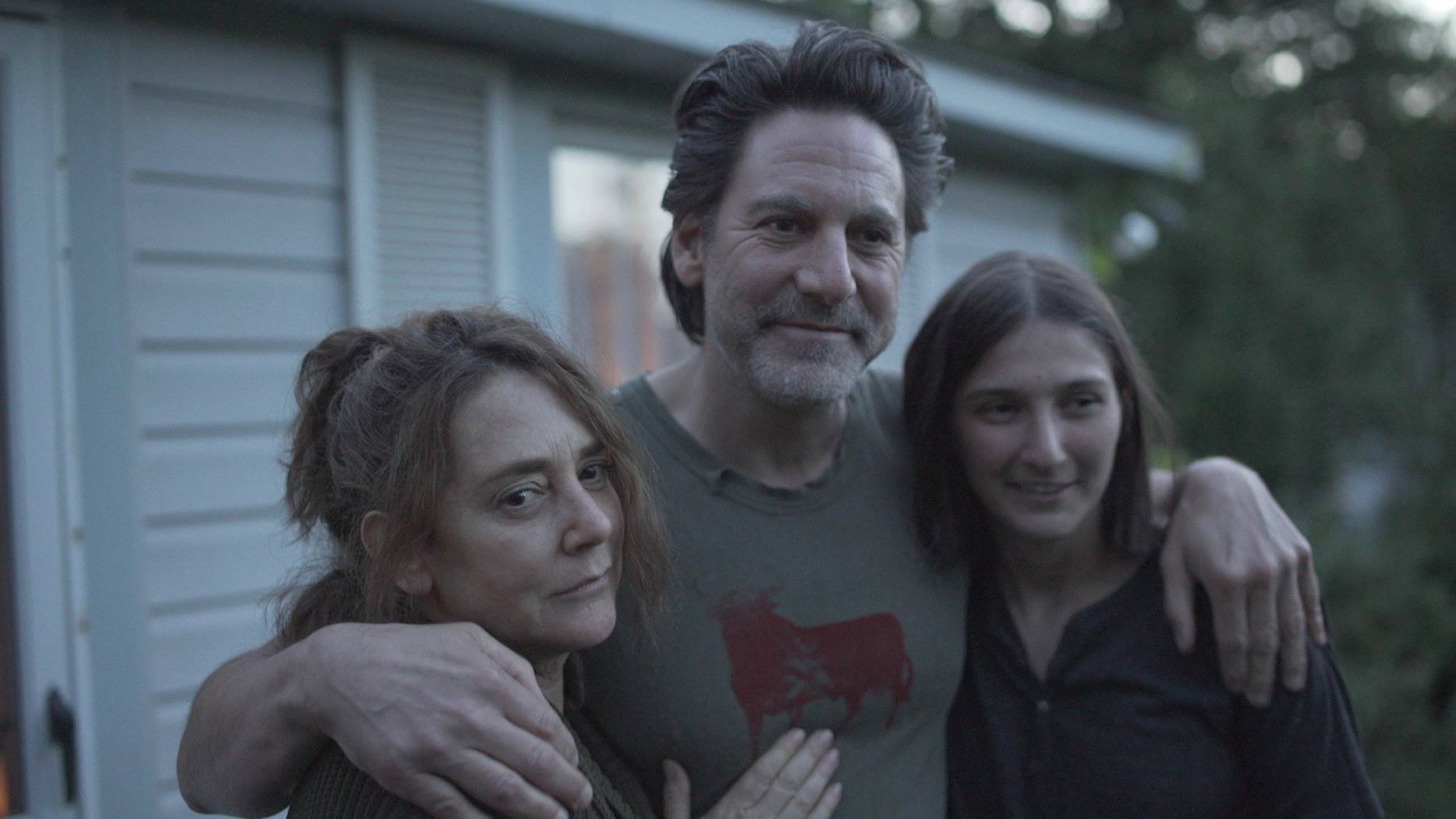 (The 2019 Maryland Film Festival ran May 8-12 in Baltimore, Maryland. Lead Critic Chris Reed traveled far to cover the fest for HtN! Like what you see here on Hammer to Nail? Why not pay just $1.00 per month via Patreon to help keep us going?)
Lila and Edgar are a married couple on the edge of divorce, though only one of them knows it, at first. They have two children, both daughters, the oldest, Sam, from Edgar's first marriage and the younger, Dara, from their own union. Wife #1 – a good friend to Lila – died long ago, so Lila is the only mother Sam has ever known. While the family is summering in the idyll of New York's Catskills, Edgar is deep into the fantasy of a new life, claiming work duties – he's a screenwriter, so it's all about rewrites, an apt metaphor for his restlessness – on a "call from L.A." that is really a live video feed of his mistress's labor. While Lila and the girls enjoy the fading afternoon light of a barbecue with friends, Edgar is off on a new adventure.
Director Hilary Brougher made one of my favorite low-budget sci-fi films of all time with her 1997 The Sticky Fingers of Time, a model of independent-filmmaking resourcefulness. Unfortunately, since then, I have missed her subsequent work. With South Mountain, she eschews the complex plot machinations of her debut movie to focus on the roiling emotions of a family in turmoil. As a character study of the toll of betrayal, it's a marvel. Stars Talia Balsam (Don't Worry Baby) – as Lila – and Scott Cohen (Write When You Get Work) – as Edgar – have perfect on-screen rapport as a partners unable to quite separate after years together. Cohen has the more thankless role of the philanderer, but brings enough rich emotion to the part to keep us from entirely despising him, even if his daughters are less quick to forgive.
Beautifully photographed (by Brougher's husband, Ethan Mass) and effortlessly realized, South Mountain builds its drama slowly, refusing to judge anyone for behaving badly (Lila eventually acts out, as well, though who could blame her?). With quiet resolve, Brougher brings the story to its uneasy conclusion, completing the narrative without solving all its conundrums. Life is complicated, and deserves complex cinema such as this.
– Christopher Llewellyn Reed (@ChrisReedFilm)
Like what you see here on Hammer to Nail? Why not pay just $1.00 per month via Patreon to help keep us going?