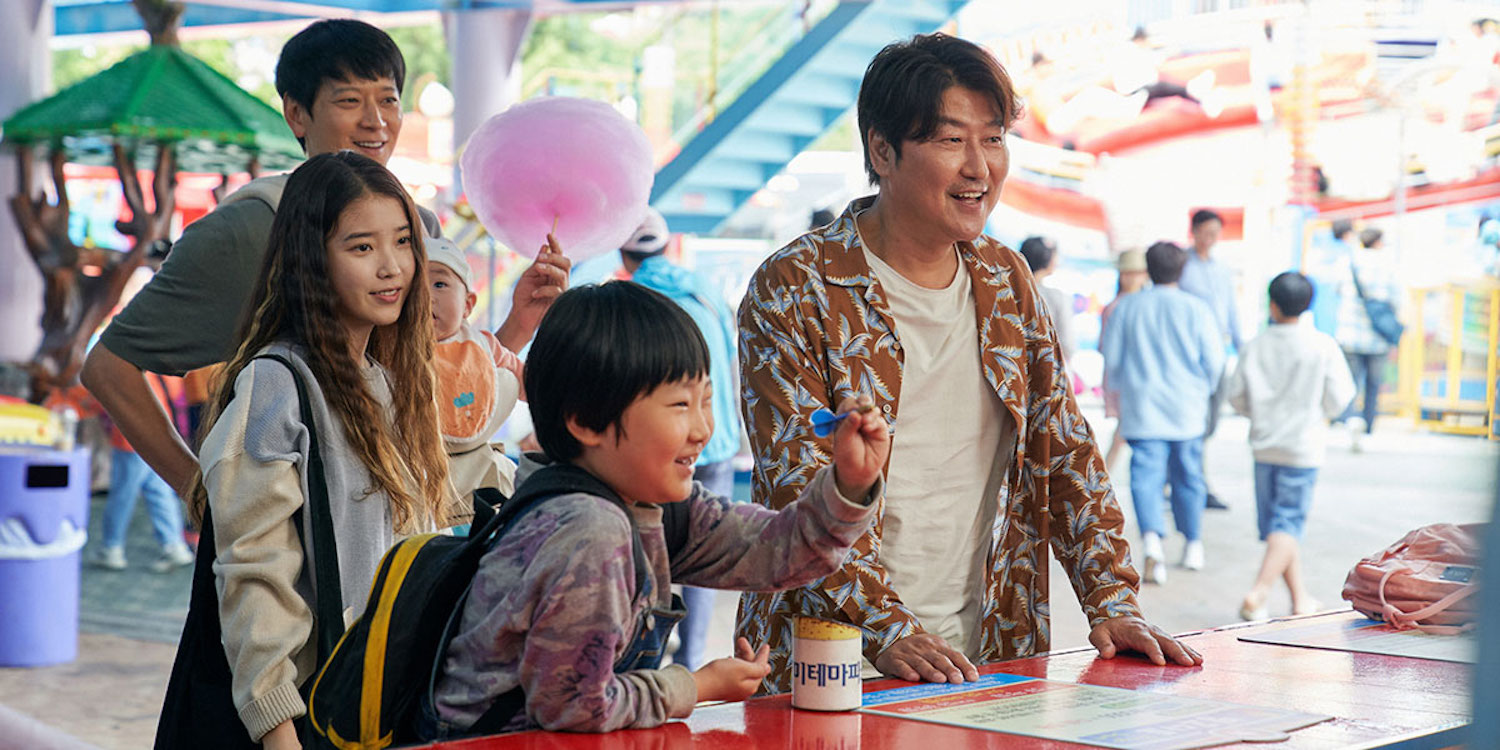 (The 2022 Toronto Film Festival or, TIFF ran September 8-18 in Toronto, Canada. HtN has tons of coverage coming your way so, stay tuned! Check out Chris Reed's movie review of Broker. Seen it? Join the conversation with HtN on our Letterboxd Page.)
Japanese director Hirokazu Kore-eda last wowed us with his first film not shot in his native tongue, The Truth (French and English), and just before that with Shoplifters. The first movie of his I watched was the 1998 After Life, about a group of newly deceased people stuck in limbo until they can choose one memory from their life to take with them into eternity, and it made an indelible impression. A recurring theme in his work is of makeshift families coming together to support each other in times of need, communal bonds far thicker than blood. In his new release, Broker, he is true to form in that respect, though the details are fresh.
The film is set in South Korea, and given the presence of Song Kang-ho (Parasite), one could be forgiven for mistaking this for the latest from Bong Joon-ho (also Parasite), for whom Song has played De Niro to his Scorsese. But despite the cultural shift, this is very much a Kore-eda picture. Here, a collective of morally compromised individuals (his favorite kind) become a close unit through shared experience. The ending is anything but foretold and the narrative surprises are genuine. Though the themes are the director's stock-in-trade, the fable is wholly original.
One night, a young woman approaches a church in Busan that has a large mail slot labeled "baby box." She carries a bundled child, which she leaves on the ground outside. What she doesn't know is that two police detectives are watching the church, part of an investigation they are conducting into the trafficking of such abandoned babies. One of them puts the baby in the slot while the other trails the mother.
Inside the church, two men, Sang-hyeon (Song) and Dong-soo (Gang Dong-won, Peninsula), receive the package and start making plans. As they have done before, they hope to broker a deal with some childless couple somewhere and thereby make a tidy sum. Sang-hyeon is in trouble with the mafia, so this is a more-than-urgent transaction.
Unfortunately for him and Dong-soo, the mother, So-young (Lee Ji-eun, Shades of the Heart) has second thoughts and comes back for her baby, Woo-sung. But she could use the money, too, as she is running away from a crime she committed that will soon put the cops on her tail, too. So she joins forces with Sang-hyeon and Dong-soo in their search for a buyer. Before long, they are joined by a runaway, an older kid from the same orphanage where Dong-soo grew up. We now have our makeshift family.
All the while, those two detectives, Soo-jin (Bae Doona, Air Doll) and Lee (Lee Joo-young I Have a Date with Spring) are in hot pursuit, first of the two men and then also of So-young, once they discover her earlier crime. But their chase is not without compassion, and even if from afar, they partly join the unit, cousins of a sort. They are torn about what to do, as it's unclear what would be best for Woo-sung.
There are many moving pieces in this carefully constructed, whimsical drama, and that is the joy of it. The easygoing banter of the would-be traffickers in their van or of the detectives in their car—the latter a welcome riff on a usually male domain—puts us off our guard; we forget for a while that there is a child's future at stake. Fortunately, Kore-eda does not, and he brings it all together in a finale that, as in Shoplifters, very much allows him to have his cinematic cake and eat it, too (don't forget the mafia, either). Broker reveals that, even in Korean, the director knows how to weave a gripping and poignant tale.
– Christopher Llewellyn Reed (@ChrisReedFilm)
2022 Toronto Film Festival; Hirokazu Kore-eda; Broker movie review