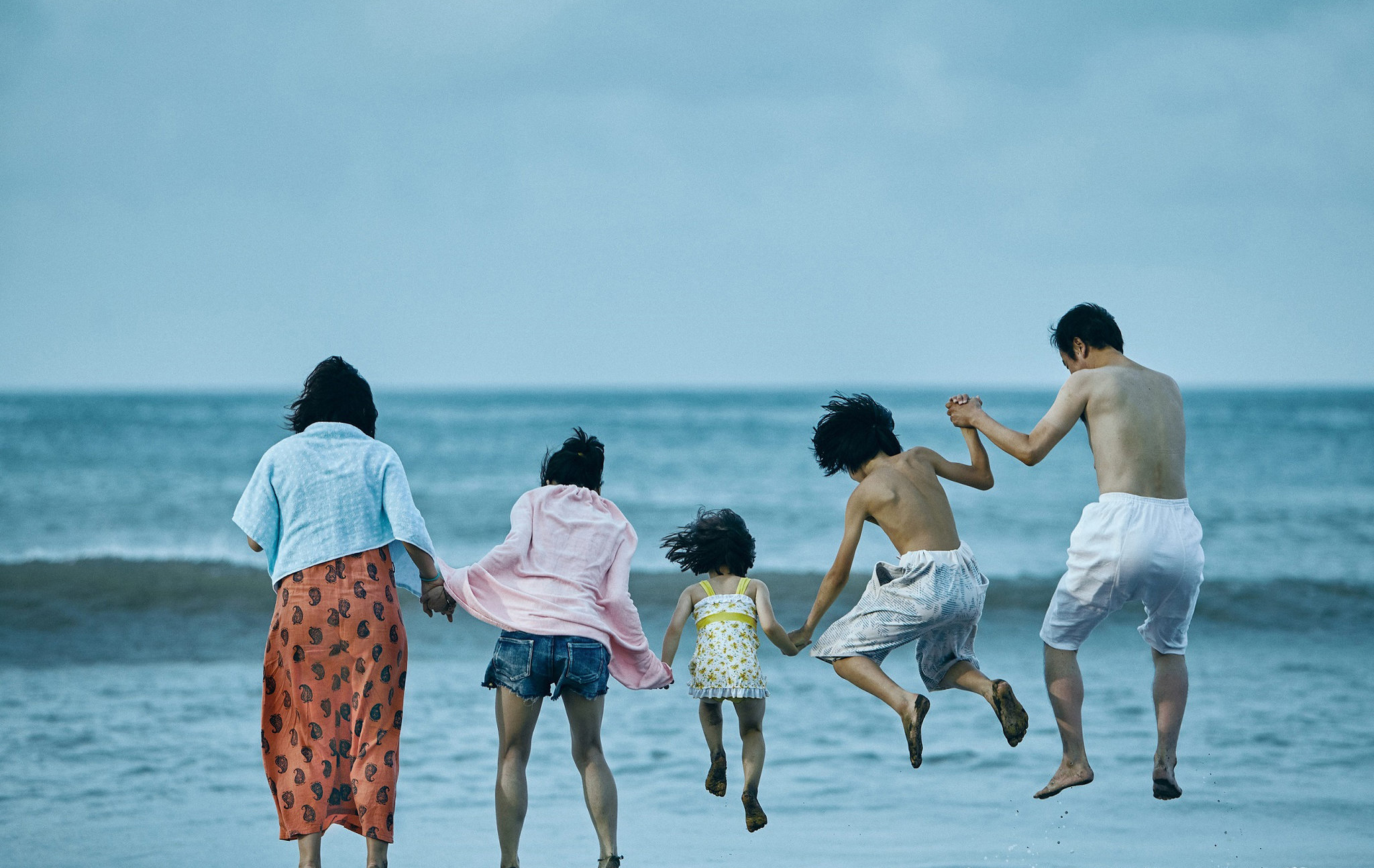 (Japanese director Hirokazu Kore-eda's Shoplifters is still playing at film festivals, having already played at Toronto and New York, and is playing at Middleburg Film Festival next week. Oh, it also won this year's Palme d'Or.)
Winner of the Palme d'Or at Cannes this year, Japanese director Hirokazu Kore-eda's Shoplifters follows an eclectic family group as it struggles to make ends meet without any source of steady income beyond what its various members can pilfer. Despite their criminal activities, they are otherwise kind, and seeing a neglected child left on a balcony in the cold, they nab her, too (albeit gently, and with love). The resulting consequences prove both blessing and curse, in that order, forcing the parents to reckon with past choices. Refreshingly peculiar in its plot construction, Shoplifters sells its message that family is what you make of it, rather than who you are related to, with great dramatic vigor, stimulating our minds and stealing our hearts.
Kore-eda – maker of one of my favorite films of all time, After Life – starts us out with no illusions about our subjects, as we watch father and young son rob a supermarket in the first scene. A coordinated duo, they never get caught. Back home, there's also mom, grandma, and an older sister, each with his or her own shady means of earning a living. Together, they form a merry unit, and when the stolen little girl enters their midst, they make her feel very much at ease. Her name is Juri, though they eventually rename her Lin. The boy from the opening is Shota, and though he is initially jealous of Juri, they soon bond and start doing jobs together. The family that thieves together just might stay together.
What follows is inevitable but unpredictable. An unsustainable situation cannot, by definition, last forever, but the way the conflict unfolds never fails to surprise. Kore-eda's quiet mise-en-scène acts in direct opposition to the emotional trauma of the story, creating a tension between image and narrative that highlights the movie's focus on the illusory nature of kinship. Bad can be good, and good bad, and what we think we see may not be what is. Deceptively profound and filled with great performances, Shoplifters is yet another Kore-eda triumph.
– Christopher Llewellyn Reed (@ChrisReedFilm)