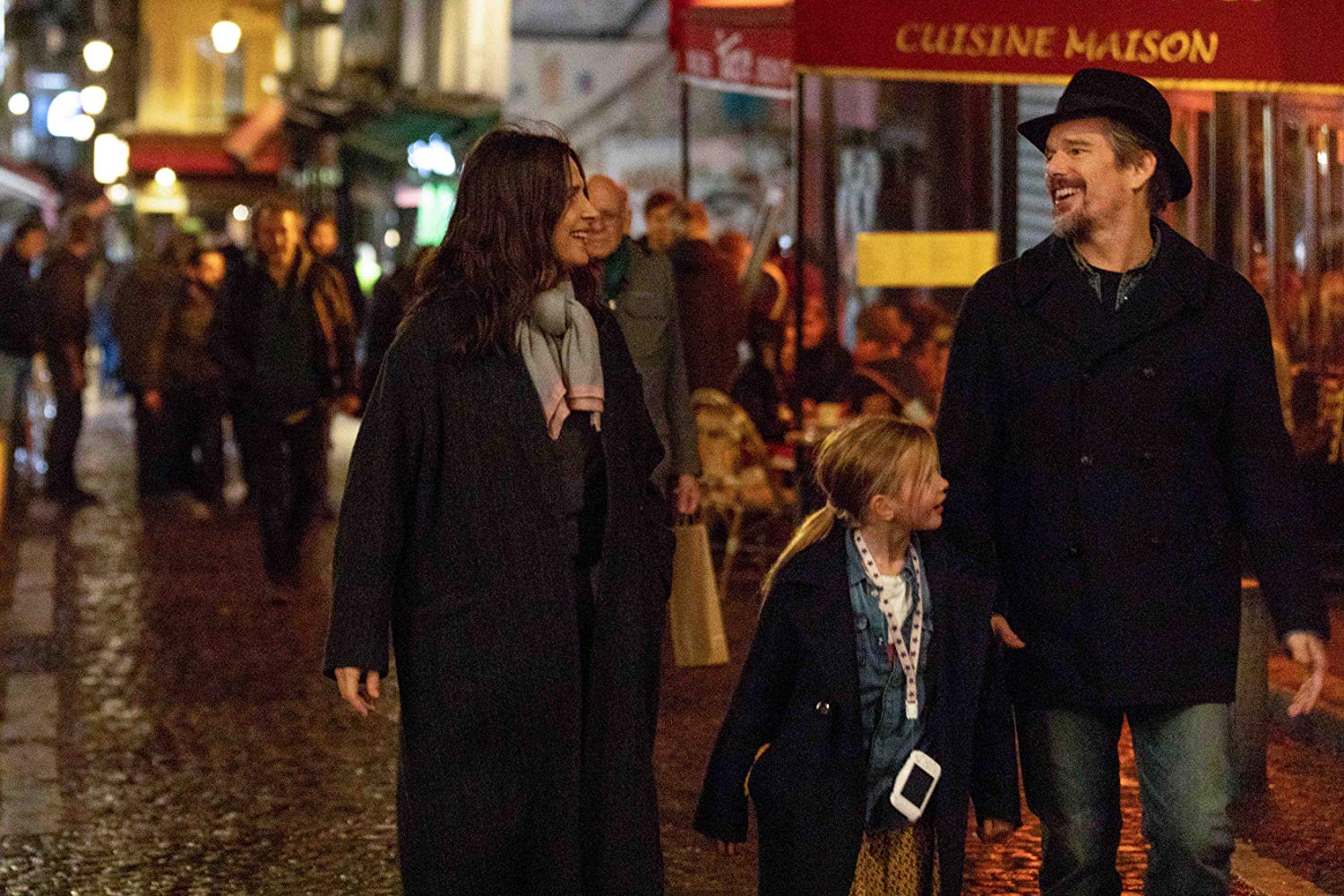 (The Truth, director Hirokazu Kore-eda's follow-up to his critical and audience acclaimed Shoplifters, is available now on VOD via IFC Films. Like what you see here on Hammer to Nail? Why not give just $1.00 per month via Patreon to help keep us going?)
Japanese director Hirokazu Kore-eda's last film, the 2018 Shoplifters, focused on a makeshift family defined not by blood, but by common experience. Though not traditionally related, they were nevertheless close. Now, in Kore-eda's first non-Japanese work, The Truth, he explores another family, this one part of the same gene pool, but hardly intimate. Catherine Deneuve (Bad Seeds) plays aging movie diva Fabienne Dangeville, a woman lost in the vibrant legend of her own life, the real truth be damned. When her somewhat estranged screenwriter daughter, Lumir (Juliette Binoche, Non-Fiction), arrives from America to celebrate the publication of her memoir – entitled, appropriately enough, "La vérité" ("The Truth") – the two (or at least Lumir) have hopes that a rapprochement may occur. But a star must be a star, and Fabienne's narcissism keeps her from expressing the kind of empathy and compassion Lumir has long craved. Will they reconcile, puncturing the big lie at the center of their shared narrative? Watch and see.
Accompanying Lumir is her second-rate actor, and sober (sort of) alcoholic husband, Hank (Ethan Hawke, Juliet, Naked), along with their own adorable, bilingual daughter Charlotte (Clémentine Grenier). It's clear that Fabienne thinks poorly of him and of Lumir's overall life choices, yet since she craves attention, she strives, at least initially, to be charming. She's in the middle of a shoot, and though Lumir has plans to only stay for a short visit, Fabienne convinces her to help out on set, as a sort of combination personal assistant/script supervisor. What maternal instincts Fabienne has are clearly dominated by her drive to manipulate.
That movie in which she stars (in a supporting part) is itself a perfect metaphor for the fraught parent-child dynamic on display. In it, a young actress, Manon (Manon Clavel), plays a woman forced, because of an illness that would kill her on Earth, to travel into space and return every 7 years (during which time she has barely aged). As the visits go by, different actresses play her daughter, until it is Fabienne's turn. In many ways, this trajectory mirrors that of Fabienne and Lumir, since Fabienne has remained temperamentally juvenile while Lumir has matured into a responsible adult.
About that book and that lie (of omission): Lumir is shocked, once she reads the manuscript, to discover: a) how little of her is in it, and b) the complete absence of Fabienne's long-ago friend, Sarah, with whom Lumir shared an especial bond. There is, in her mind, very little truth in "La vérité." Why does she stay, then? And why does she value her own happiness so cheaply? Hank's nice enough, but hardly a prince.
Kore-eda demonstrates his usual mastery of the quiet moment, here effortlessly transposing his mise-en-scène to a French setting that appears to fit him as much like a glove as those in his previous work. His actresses both shine, each not only a leading light of her particular generation, but also a veritable star without vanity (at least on screen). Deneuve manages to make Fabienne, if not likeable, at least enjoyable (and often funny), while Binoche lends her natural vitality to the potentially morose Lumir. In the history of cinema, there have been no shortage of dysfunctional mother-daughter dramas. Let's now add The Truth to the annals of the greats.
– Christopher Llewellyn Reed (@ChrisReedFilm)