A Conversation With Nanfu Wang (IN THE SAME BREATH)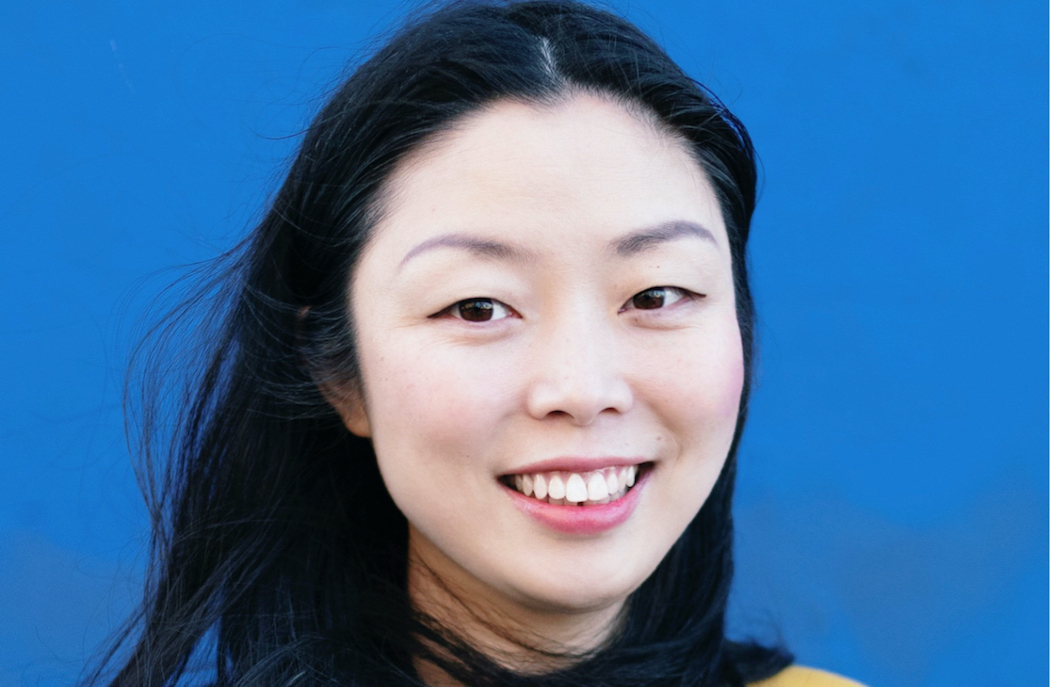 (Director Nanfu Wang's doc In the Same Breath is streaming now on HBO. Like what you see here on Hammer to Nail? Why not give just $1.00 per month via Patreon to help keep us going?)
Director Nanfu Wang's fourth documentary feature, In the Same Breath, premiered at the 2021 Sundance Film Festival (where I reviewed it). In the movie, she draws parallels between the response to the COVID-19 pandemic in both her native China and her current home, the United States. It is not the first time she has tackled challenging issues related to her homeland: her previous film, One Child Nation, examined China's now-defunct one-child family policy, and her debut documentary, Hooligan Sparrow, explored the mishandling of a child-rape case there. Wang is nothing if not fearless, and it was an honor to be able to chat with her via Zoom the day before In the Same Breath was released on HBO (on August 18). Here is a condensed digest of our conversation, edited for length and clarity.
Hammer to Nail: Nanfu, in every one of your features, except for I Am Another You, you take on a theme that in some way challenges the Chinese government's version of the facts. Why are you still allowed back in the country every time, given that you'll probably do it again?
Nanfu Wang: Oh my God, fortunately, I have so far still been able to go back. I don't ever want to say, "Don't let me back." Yes, with every film, after I made it, it was always a question of how the government would react. And I contemplated this question a lot during the making of the film. "Is this film going to be a bigger problem for them, for me, than the last film?" And I debated with my family members and my friends, my team on the film…the question is always unknown. Is One Child Nation more problematic for them than Hooligan Sparrow? Is In the Same Breath more problematic for them than One Child Nation? I don't know. But each time after a film is released, I carefully monitor to see how they react. 
My family lives in China, so I always try to go back, and I am a Chinese citizen, so there's no legal basis for not allowing me to go back. And I have no doubt that once I am back, I am closely monitored and surveilled. And so each time it makes it much more difficult for me to travel. Luckily, One Child Nation immediately followed I Am Another You, and I Am Another You actually had distribution in China, so I think that helped to have that film in between. And with In the Same Breath, when I returned, I was just simply trying to visit my family and I wasn't making a film. And then I started making it once I came back to the U.S.
HtN: Well, COVID happened and you suddenly had a subject, so that makes sense. Have you seen the documentary 76 Days?
NW: Yes, I have. And I am friends with the directors.
HtN: That's also a powerful film about COVID-19 in China. I haven't seen Hooligan Sparrow, though I have seen your other three features. And in the three that I have seen you make yourself a character in the movie, especially in I Am Another You and One Child Nation, but certainly in In the Same Breath, too. Did you come of age as a filmmaker thinking you were always going to do that, or did circumstances and topics just dictate that you do so?
NW: With every film, I resisted, at least with the first two. In Hooligan Sparrow, I never thought I was going to be on camera. Always, when I film and when I interview people, I say to include my question or not to talk to me. It was in the editing process when I came back and then I realized that in order to tell the full story, I had to include myself. During the making of the film, my life changed. The government came after me and they interrogated me. In order to tell the full story, I had to be in the film, to show that. If I excluded that part, it's almost like self-censorship to not show you what the Chinese government was capable of doing. 
And with I Am Another You, it was interesting, because all the time, even until I had my first rough cut of the film, I wasn't in it. During the rough-cut screening, a group of trusted friends and filmmakers asked me, "Why do you find him interesting? Why did you make this film? Because we found this character uninteresting, because we see people like him all the time: neighbors, high-school classmates, on every street corner. We're just not sure why this is a character that's unique to you." So I started explaining what I saw in him and why I found him fascinating, and it became clear to both myself and to everybody in the room that it's really not about who he is. It's all about how I saw him and how everybody else saw him. 
So, the core of the film that drew me to it is the notion of freedom and what that means to different people. After that screening, I completely changed the film by including myself in there. It was a process of going back to the footage, identifying moments where I would ask myself, "Was I talking in that moment? What did I say? Or did I set up a camera? Did I walk past the …?" It was about finding all those moments to put back in the film.
HtN: Wow. That is fascinating, because you are such an integral part of that story. To think that you had a whole other version without you in it, that's amazing. So, which documentarians would you say have had a great influence on you?
NW: It's hard to say just one because, I feel embarrassed to say, I didn't start watching documentaries until 2011 when I came to the U.S. I didn't grow up in China with the luxury of watching movies, and definitely not documentaries. I think the documentary industry has now grown a lot in China. But when I grew up, and before I left China, there was not a lot of access to documentary films. So, when I came to the U.S., even prior to that moment, my sense of the documentary was about food and history, and what I saw on TV in China that claimed itself as documentary. 
In 2011, I studied at Ohio University and I took a class called "American Contemporary Documentary." And then I took another class called "Documentary Studies." "Documentary Studies" showed from the earliest of film, black and white, and they showed Frederick Wiseman's black-and-white films a lot. And "Contemporary Documentary" showed Michael Moore, Errol Morris, Joe Berlinger's Paradise Lost trilogy, Heidi Ewing and Rachel Grady's Jesus Camp. I saw a different style every day, every week. And all of those just became this fascination for me as I went, "Wow, I didn't know documentaries could have so many different styles." Errol Morris is completely different from Michael Moore and is completely different from Alan Berliner. And it was all compelling, no matter who did what. And I think the biggest impact on me was to realize that it is all very free.
HtN: In In the Same Breath, what made you want to do more than just focus on China, but compare China to the United States and its response to the coronavirus?
NW: It was in March when the outbreak hit the U.S. That was really what shocked me more than when I first saw the outbreak in China, because I had this preconceived notion of the U.S. being a democratic, free country that wouldn't experience the pandemic in this horrific way. And even if the outbreak reached the U.S., they would have a way of managing it. And when that turned out not to be the case, I had a lot of questions. Questions, for example, of why and what had gone wrong, and why it happened this way. That became the driving force in filmmaking, too. So, the film, for me, is a tool to explore and try to find the answer. It was really natural. It was driven by the questions.
HtN: That makes sense. In In the Same Breath, you worked once more with Jialing Zhang, your co-director on One Child Nation. Do you have other collaborators like that that you return to time and again?
NW: Yes. So, the producers, Julie Goldman, Chris Clements, and Carolyn Hepburn, they produced One Child Nation, as well. And Nathan Halpern is the composer. He composed all four of my films, from Hooligan Sparrow to this one. And the sound designer, Ron Bochar, who works out of c5, did all four of my films' sound. And I have a very great professor from NYU that I studied with, Peter Lucas. He is my editing consultant and has looked at all my films. And my husband, Michael Shade, with whom I went to graduate school, he worked with me on every one of my films, and he co-edited this film with me. He also edited I Am Another You, as well.
HtN: You both went to NYU for grad school?
NW: Yes. It's a program called News and Documentary. That's where we learned how to edit. It's a journalism program. They train people to be a one-man band, go out and film, and edit, and come back and do it by yourself.
HtN: At the end of In the Same Breath, you express the worry that the effect of the pandemic will not be good for democracy versus authoritarianism. Do you feel like it had a direct effect on that in China? I feel like it definitely has had an effect on that in the United States, but I mean, China, if we look at what's been happening in Hong Kong, certainly was headed down that path, with or without the pandemic. But do you think the pandemic has helped accelerate that process? 
NW: Absolutely. I think in two ways. One is the world's approval of China, whether it's governments or experts or academics, approving China's response as somehow positive, in a way that's "Yeah, it first started there, but look how quickly they controlled it, how well they're doing." I've heard numerous comments like that. And by doing so, it is an approval of the authoritarian government system. And it's not seeing the full reality and damage and tragedy that the Chinese people have suffered. 
And the other one is…well, there are multiple things; I can think of three now. Another thing is, there are not enough checks and balances. There are no international mechanisms, human-rights organizations, or governments that can hold the Chinese government accountable, or can act as a check. There is no such place, because all the international institutions have been weakened and you can see that from what happened in Hong Kong, because no one can prevent it from happening. 
And then the other thing is that within China, domestically, since the pandemic, there is increased surveillance in the name of contact tracing and everybody now has an app. Nobody has any privacy. That has become fully accepted because of the pandemic, and nobody questions it.
HtN: Interesting. I'm sorry to hear that, but it's interesting. How is your family now, health-wise, in China? I've seen them now in multiple films. Is everyone okay? 
NW: Yes. Health-wise, they are good. That's the advantage of living in the remote village, for my mom: there are just 2000 people there. I don't think there was a single COVID case at all. So, I am not worried about their health, but they did get threatened and intimidated by the government after the film came out at Sundance. And I'm hoping that there won't be any further harassment towards them after the film is shown on HBO.
HtN: Fingers crossed. Keep on doing what you're doing. Thank you so much for making these great films. And thank you so much for talking to me.
NW: Thank you.
– Christopher Llewellyn Reed (@ChrisReedFilm)