THAT'S A WRAP ON THE 2022 VASHON ISLAND FILM FESTIVAL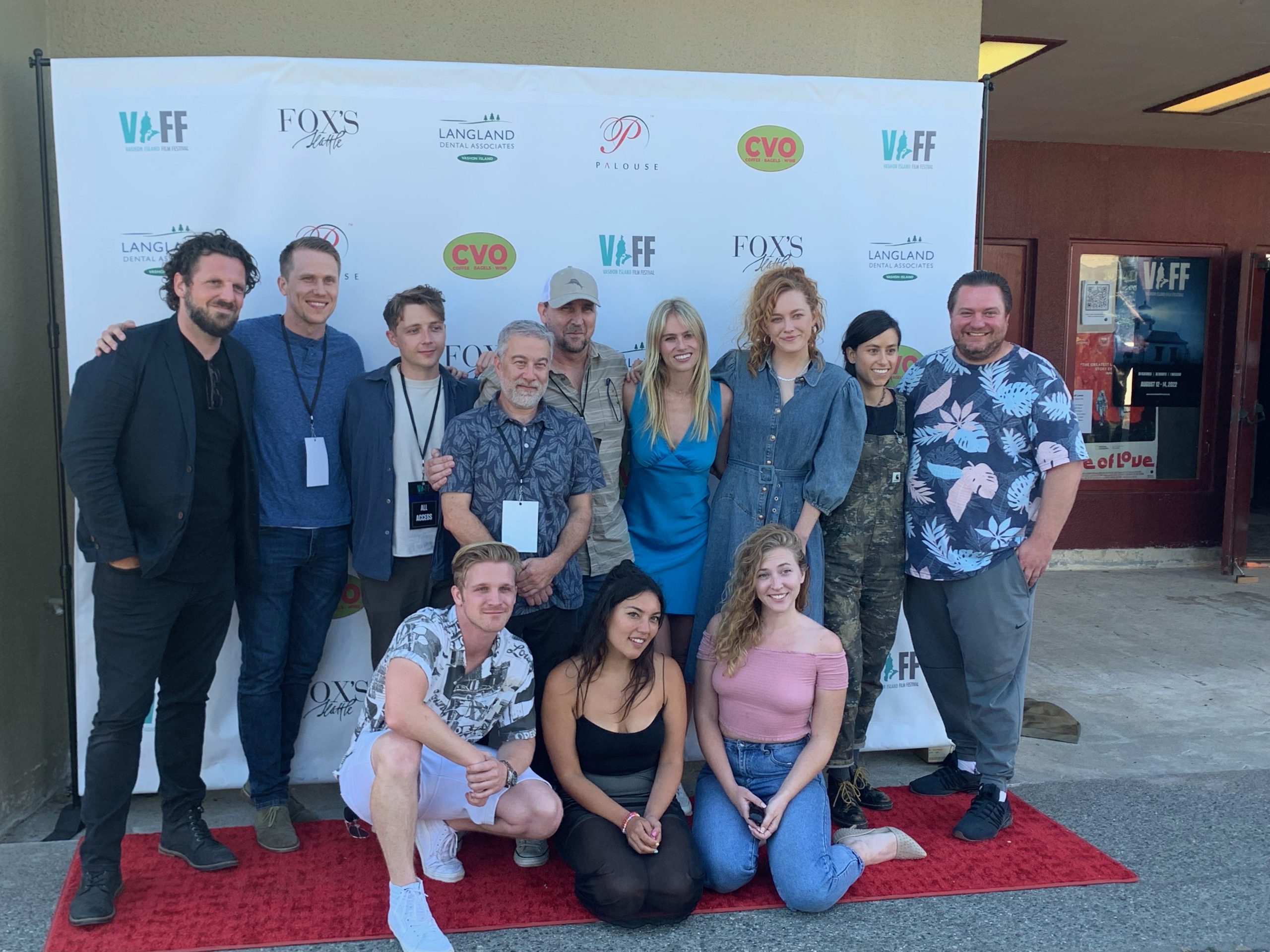 The last day of the Vashon Island Film Festival wrapped up with the fest's awards being presented by fest head Mark Sayre.
James Morosini's I Love My Dad, starring Patton Oswalt, took home the Quartermaster Award for Excellence in Filmmaking, Best Screenplay for scribe James Morosini, and Best Actor for Patton Oswalt.
Stephen Dorff won the Best Supporting Actor Award for his performance in writer/director Bernard Rose's Traveling Light, a uniquely satirical, funny, and frightening film set against the early isolation of the pandemic. It tells the story of an Uber driver who crosses paths with a cult leader holding a bizarre ceremony on LA's Mulholland Drive.
Warren Pereira, director of Tiger 24: The Making of a Maneater, won Best Cinematography and Best Editing for his documentary on the plight of the tiger Ustad. Tiger 24 follows the social uproar galvanized by a wild tiger who is declared a man-eater for having allegedly killed men who entered his territory, as activists take their cause to the streets, online, and the Indian Supreme Court.
The Burton Award for Excellence in Short Filmmaking went to Ukrainian filmmaker Mathieu Grimard's Goodbye Golvin, which follows a man determined to get out from under his old life and start over, asking: When home is a hopeless place, is it more courageous to stay—or to go?
I was delighted to see Nick Richey receive the Best Director Award for 1-800-Hot-Nite, based on his own experiences as a kid, and also to see Best Original Music go to Layne for their beautiful  debut film scoring on Juniper. 
The VIFF jury and audience loved Freedom's Path, a Civil War drama about the escape of a Union soldier who is rescued by a Black man from a community of freed slaves running a portion of the Underground Railroad and trying to hide from a ruthless slave catcher. The film took home awards for Best Production Design (Mitchell Crisp), Best Costume Design (Jane Anderson), and the Audience Award for Best Feature. 
The Audience Award for Best Short went to Brett Smith's Never Land, which tells the story of an inner-city foster boy with nothing but himself and his imagination to keep him company. His only escape comes through his daydreams of Neverland, where all little boys without parents go to be loved as Lost Boys.
All in all, it was a lovely weekend at the inaugural Vashon Island Film Festival, a solid start to what I hope will keep growing as it deepens its roots in the Vashon community and its reach into the surrounding region as an awesome destination film fest. 
@VashonFilmFest on Facebook, Twitter, & Instagram
– Kim Voynar (@KVoynar)
###
The Festival jury was comprised of five local and international jurors:
LaTriece Arthur, Production Manager of Open Space for Arts & Community on Vashon Island

Prince Lorenzo Medici of Italy, scion of the legendary arts patrons The House of Medici

Filmmaker Anthony O'Brien (director,

The Timber

,

Doubting Thomas

)

Actress Stacey Oristano (

Friday Night Lights, Bunheads, Jigsaw

)

Janet Felicity Welt, Event Manager of the Night Light Drive-In on Vashon Island
The Local Legend of the Red Bicycle in a Tree
You may hear of a local boy, circa 1914, who abandoned his beloved red bicycle in a tree, before enlisting in the army to fight in World War I, where it was consumed by nature. Although it is a compelling tale, it is as tall as the tree that is its subject. According to journalistic coverage, the real history of this attraction is this: former islander Don Puz was gifted the bicycle after his family's home had been lost to a fire, but the thick tires and thin handlebars made it difficult to ride. Don left the bicycle in the forest after a day of play, where it has remains to this day and has become synonymous with Vashon Island.
About Vashon Island Institute
Founded by veteran independent film producer Mark Mathias Sayre, the Vashon Film Institute is dedicated to fostering independent filmmaking in the Pacific Northwest, including the launch of two unique programs: the Vashon Island Film Festival and Vashon Scholars, a multi-week summer film intensive education program it plans to host for youth on the island starting in 2023. Its Board of Directors presently includes three individuals with island roots: Maura Little, Isaac Mann, and Peter Serko.
Social
@VashonFilmFest on Facebook, Twitter, & Instagram