DIVINITY Trailer: Eddie Alcazar's Sundance Breakout Will Blow Your Mind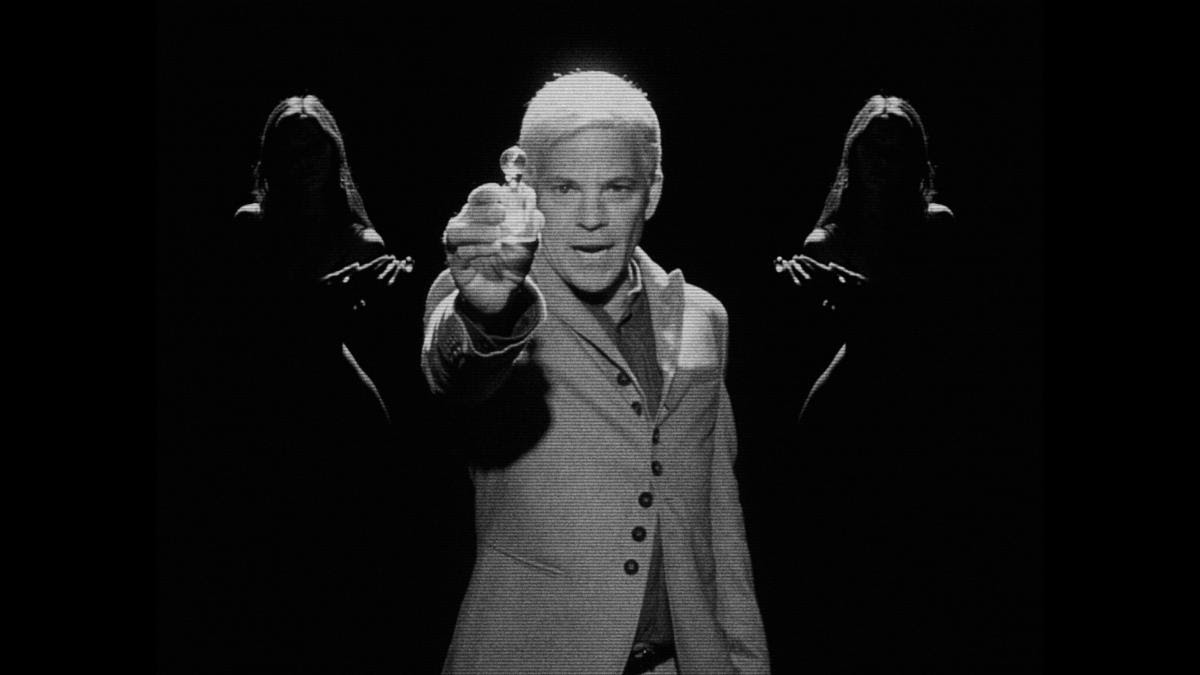 The search for immortality can lead to some unsavory places. That's the fate of the odd souls in writer-director Eddie Alcazar's Divinity. The film had its world premiere at Sundance's NEXT section where it both captivated and stunned audience members. Executive produced by Steven Soderbergh, it centers on two brothers (Moises Arias and Jason Genao) who abduct a mogul (Stephen Dorff) responsible for the distribution of a drug that grants immortality. It also stars Bella Thorne, Scott Bakula, Karrueche Tran, Mike O'Hearn, and Emily Willis. The black-and-white film is already being considered a future cult classic that echoes David Lynch's Eraserhead. Utopia has just released the trippy official trailer ahead of its October release.
Here's the official synopsis:
Set in an otherworldly human existence, scientist Sterling Pierce dedicated his life to the quest for immortality, slowly creating the building blocks of a groundbreaking serum named "Divinity." Jaxxon Pierce, his son, now controls and manufactures his father's once-benevolent dream. Society on this barren planet has been entirely perverted by the supremacy of the drug, whose true origins are shrouded in mystery. Two mysterious brothers arrive with a plan to abduct the mogul, and with the help of a seductive woman named Nikita, they will be set on a path hurtling toward true immortality.
Divinity opens in theaters October 13. See the trailer below.