HtN's Top 20 Most Anticipated Films at TIFF '22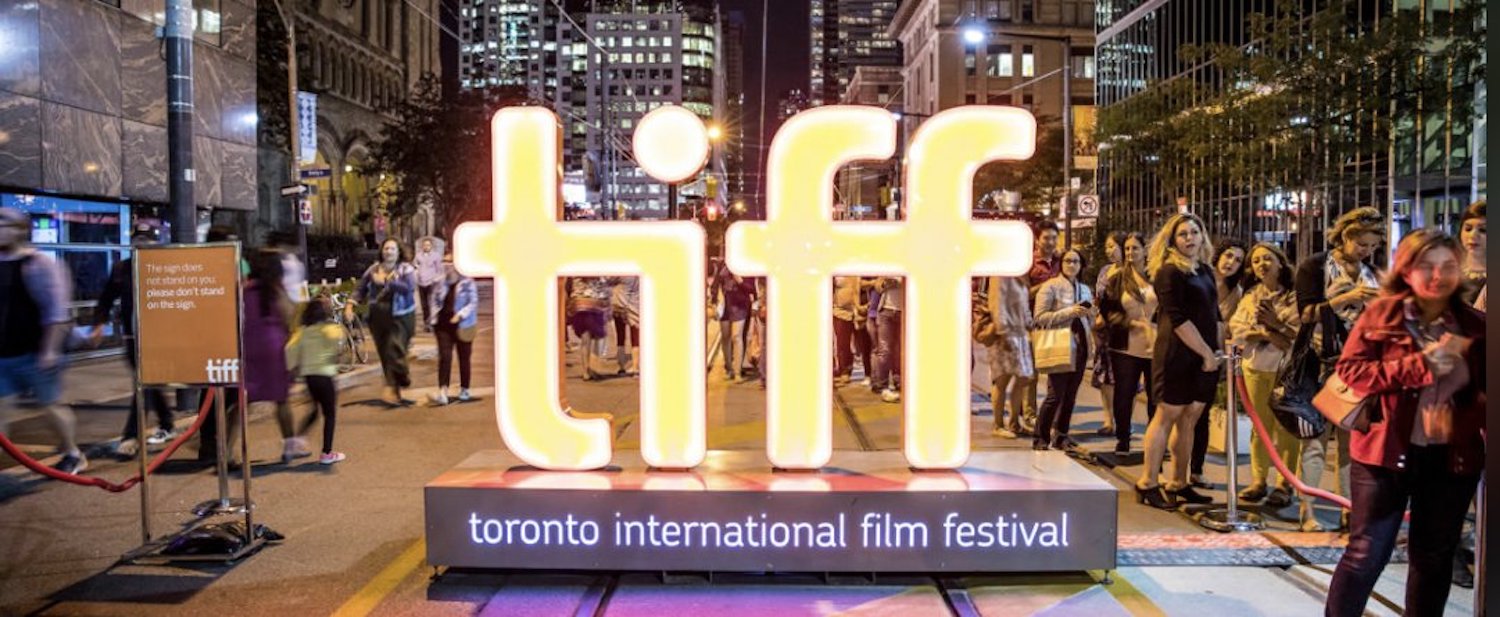 The Toronto International Film Festival (or TIFF) was founded in 1976 and since then has become one of the world's premier showcases of quality films of all kinds, be they large event movies, microbudget flicks, and everything in between. Given its place in the calendar, it also serves—along with Telluride, Venice and the New York Film Festival—as an excellent preview of potential award-winners for the coming Oscar season. 
The 2022 iteration will mark a return to the first full slate of in-person events and screenings since 2019. In 2020, everything was all virtual; then, the planned 2021 comeback was hamstrung by COVID's Delta surge, though Hammer to Nail did have one set of boots on the ground there to bear witness (thank you, Rendy Jones), with a solid crew back home able to watch movies via TIFF's excellent online portal. 
This year, lead critic Christopher Llewellyn Reed is headed back to Canada for all the excitement of opening weekend. Here we offer our Top 20 most-anticipated selections. Chris is joined by fellow critics Matt Delman and M.J. O'Toole, who will be watching TIFF screeners, and Jack Schenker who has recommended 5 holdovers from Cannes that he saw there.
Corsage (dir. Marie Kreutzer)
Writer/director Marie Kreutzer (The Ground Beneath My Feet), producer/star Vicky Krieps (Hold Me Tight), and cinematographer Judith Kaufmann (The Audition) join forces to dramatize the real-life tale of Empress Elisabeth of Austria, wife of Franz Joseph, in the final quarter of the 19th century. A once-celebrated great beauty, Elisabeth now faces dimmer prospects as she advances into middle age. She is not one to go quietly, however, and is soon traveling the continent in search of adventure and, she hopes, some kind of future. Given Krieps' ever-strong on-screen presence, this is sure to be gripping cinema. It premiered at Cannes. (CR)
Butcher's Crossing (dir. Gabe Polsky)
Director Gabe Polsky was last at Toronto with his documentary In Search of Greatness which interviewed some of the most talented athletes of all time. His latest Butcher's Crossing, based on John Edward Williams' novel, is an old-school Western starring Nicholas Cage and Fred Hechinger (The White Lotus) and could've been titled similarly, In Search of Manliness. Hechinger stars as Will, a recent Harvard grad whose hands are soft as tissue paper. He wants to get the real Wild West experience, so he hitches up with Cage's Miller for a buffalo hunt up in the mountains. Things go great at first, but quickly devolve into madness. The story is a survival tale with an excellent eye for period detail and hunting processes. A bald and surly Cage leads a terrific ensemble cast, and the epic vistas are worth seeing on the big screen. (MD)
The Banshees of Inisherin (dir. Martin McDonagh)
Five years after winning the People's Choice Award for Three Billboards, Martin McDonagh returns to Toronto with his new tragicomedy set in 1920s Ireland. Reuniting with his In Bruges stars Colin Farrell and Brendan Gleeson, we are surely in for a wickedly funny, yet jaw-dropping experience. As a first-generation Irish American, it's hard to contain my excitement over the portrayal of uniquely flawed individuals (not to deprive them of the Irish spirit) who could easily be my ancestors. Farrell is already getting buzz for his performance as a meek islander who is left dumbfounded by the breakup of his friendship. Given that McDonagh's at the helm here, we should expect a bleakly funny time for a story so seemingly harmless. (MJ)
Emily (dir. Frances O'Connor)
Actress Frances O'Connor (Mercy) steps behind the camera as writer and director for the first time to deliver an evocative portrait of Emily Brontë, 19th-century author of Wuthering Heights, who died at the young age of 30. Starring Emma Mackey (Death on the Nile) and shot by Nanu Segal (Marvelous and the Black Hole), the film promises to be a biopic more than worthy of its subject, bringing Brontë to life in all her turbulent glory. This is its world premiere. (CR)
The Greatest Beer Run Ever (dir. Peter Farrelly)
I first saw Peter Farrelly's Green Book at the Toronto Film Festival, where it won the People's Choice Award. It went on to win the Oscar, and I, like the Academy and that Toronto audience, was won over by its charm and its two magnetic lead performances. I'm eager to see his newest film, The Greatest Beer Run Ever, which is a fun title but does little to convey any anti-War sentiment. Zac Efron stars, alongside Russel Crowe, as a dude who wants to bring the troops some beer in Vietnam. I would've preferred a goofier lead actor like Nicholas Braun or someone like a young Jack Black in the role, but I'm sure that Efron can deliver on Farrelly's brand of slapstick humor. (MD)
Aftersun (dir. Charlotte Wells)
Two years after breaking out in Normal People, Paul Mescal is already playing a daddy! It's such a rarity to cast a person of his age in such a role, yet writer-director Charlotte Wells' "emotionally autobiographical" feature debut Aftersun seems to have its merits behind the perplexing casting. The film experiments with memory as its protagonist (played as a youth by newcomer Frankie Corio) recalls a journey she took with her father to a Turkish seaside town twenty years earlier. It premiered at Cannes and it's in the Main Slate section of the NYFF. Barry Jenkins, one of the producers of the film, recently said he cried after watching its Telluride premiere. So if this can make Barry Jenkins cry, then have your tissues on hand and lose yourself in Wells' immersive trip back in time. (MJ) 
Nanny (dir. Nikyatu Jusu)
Nikyatu Jusu makes her feature writing and directing debut with this film about the travails of an immigrant nanny in New York City. As the pressures of the job mount, young Aisha (Anna Diop, Something About Her) finds herself almost lost in recurring visions of watery doom. A meditation on the tenuous status of new arrivals in the America of today, Nanny draws on the traditions of Jusu's own cultural background (her parents are from Sierra Leone). Mixing social realism and horror, the movie is nothing if not profoundly unsettling. After the film's Sundance debut, it was announced that Jordan Peele's MonkeyPaw Production Company will be partnering with Jusu on her next film. (CR)
Daliland (dir. Mary Harron)
As a huge fan of the late artist Salvador Dali, I was immediately drawn to this new biopic that stars Ben Kingsley in the titular role. When I found out the director, Mary Harron, directed American Psycho, I was even more intrigued. With any luck, this could be Harron's return to form, a la Jane Campion last year–both women moved to television after momentous early films. Dali's spouse Gala, who is depicted as 'The Empress' in his version of the Tarot deck (which I own a copy of), looms large in the film, played by Barbara Sukowa (Hannah Arendt). (MD)
How To Blow Up A Pipeline (dir. Daniel Goldhaber)
Andreas Malm's talked-about, yet controversial manifesto on stopping the fossil fuel industry is getting the narrative feature treatment. Daniel Goldhaber (Cam) adapts Malm's non-fiction book into a timely thriller centering on a group of young activists on a mission to sabotage an oil pipeline. The troupe of activists features a cast of breakout stars including Sasha Lane, Kristine Froseth, Lukas Gage, Ariela Barer, Jayme Lawson, Forrest Goodluck, and Marcus Scribner. It will be very fascinating to see how Goldhaber translates Malm's theory into on-screen practice. (MJ) 
Weird: The Al Yankovic Story (dir. Eric Appel)
Who can resist the thought of Daniel Radcliffe as "Weird Al" Yankovic? Following his early triumph in the Harry Potter films, Radcliffe has forged a career through all kinds of fascinating roles on stage and screen. He's already financially set for life, so it has been a joy to see what he has done with that freedom. Swiss Army Man, for example? Yankovic, born in 1959, has similarly built his own success out of nonconformity, making strangeness a virtue time and again. Love or hate his many musical parodies, Yankovic is most definitely one of a kind. How fun, then, to see one oddball play another. Eric Appel, longtime TV director, takes the helm. This is the world premiere. (CR)
The Whale (dir. Darren Aronofsky)
Darren Aronofsky returns to his more intimate style of films such as Pi and Requiem for a Dream with The Whale, an emotional chamber-piece starring Brendan Fraser. After the Venice premiere elicited a 6 minute standing ovation that left Fraser in tears, it's safe to say that The Whale is a must-see on the fall festival circuit. Even Dwayne 'The Rock' Johnson tweeted his support of his Scorpion King co-star that led to his stardom. The screenplay is an adaptation of a stage play and mostly focuses on a 600-lb Fraser (with the help of CGI) who is confined to his apartment and is surprised by the sudden appearance of his long-estranged daughter. As a huge fan of The Mummy series (and who can forget Bedazzled?!) I say bring on the Brendan-aissance. (MD)
One Fine Morning (dir. Mia Hansen-Løve)
There are just some filmmakers that grow on you more and more throughout the years, and one of them is Mia Hansen-Løve. One year after the lovely and breathtaking Bergman Island, she returns with another intimate tale that centers on child-parent relationships. The always reliable Léa Seydoux takes the lead as a translator who is trying to balance being a single mother and caring for her father (Pascal Gregory) who is suffering from a neurodegenerative disorder. Seems we are in for another beautiful, humanistic, and melancholic tale which is definitely Hansen-Løve's strong suit. (MJ)
The Woman King (dir. Gina Prince-Bythewood)
Any Black Panther fans? Ever wonder about the inspiration behind Wakanda's all-female military guard, the Dora Milaje? Thanks to director Gina Prince-Bythewood (The Old Guard), working off a story and script by actress Maria Bello (The Water Man) and screenwriter Dana Stevens (Fatherhood), we look to be treated to a rousing history lesson about the 19th-century women of the African Kingdom of Dahomey. Viola Davis (Ma Rainey's Black Bottom) and John Boyega (Breaking) star. Dahomey forever! Another world premiere. (CR)
All The Beauty and the Bloodshed (dir. Laura Poitras)
One of the most hyped documentaries of the year, Laura Poitras' All The Beauty and the Bloodshed, is making the rounds at all 4 of the major fall film festivals, and is sure to be a frontrunner in the documentary Oscar race. In addition to winning that award back in 2015 for Citizen Four, her doc about Edward Snowden, Poitras has been a prolific producer, attaching her name to 93 different projects (per IMDb), including controversial films such as XY Chelsea, as well as many doc shorts under her Field of Vision banner. She's back in the director's chair for All The Beauty, which chronicles the life of artist Nan Goldin and her campaign to dismantle a pharmaceutical dynasty that was mainly to blame for the Opioid epidemic. Her activism resulted in a six-billion dollar settlement. It's unlikely distributor Neon (who also released her last film Risk) will be able to turn this doc into a cash cow, but it is expected to win accolades for its tear jerking storytelling. (MD)
Susie Searches (dir. Sophie Kargman)
I am a sucker for black comedies about misfits. Kiersey Clemons stars as the titular protagonist (donning braces and a childlike wardrobe) in Sophie Kargman's feature debut as an aspiring crime podcaster who finds an opportunity for a bigger following when she investigates the disappearance of a popular rival (Alex Wolff). Seems like a very interesting cross between Only Murders In The Building and Ingrid Goes West. With a supporting cast that includes Jim Gaffigan, Rachel Sennott, Dolly Wells, and Ken Marino, it's likely that everyone involved will deliver on the Gen-Z vs. Boomer humor. (MJ)
JACK'S PICKS FROM CANNES
Many of the best Cannes films make their way to Toronto and New York in the fall, and therefore it's worth recommending my favorites that I saw there for readers to catch up with:
Holy Spider (dir. Ali Abassi)
Ali Abassi (Writer/Director of Border) returns with a film many have been quick to deem the Iranian Seven. The film surrounds Zar Amir Ebrahimi (winner of best actress at Cannes 2022) as a private journalist investigating the "Spider Killer" played masterfully by Mehdi Bajestani. The film debuted to strong reviews and a loud ovation at Cannes. Look for Holy Spider to turn heads in Toronto for its ruthless depiction of crime in Iran. 
Moonage Daydream (dir. Brett Morgen)
Brett Morgan (Writer/Director of Cobain: Montage of Heck) returns to the big screen with a film he has denounced as a documentary. Rather he is calling the film a cinematic experience. The film will be released in Imax screens right after its North American premiere in Toronto. Moonage Daydream is bound to enamor long time fans of Bowie, however, the films psychedelic and cinematic qualities, make it something anyone can enjoy. 
Broker (dir. Hirokazu Kore-eda)
Master Writer/Director Hirokazu Kore-eda (Shoplifters, Still Walking) returns fresh off a debut in Cannes 2022. The film features Song Kang Ho (Parasite, The Host) as well as Pop Star sensation IU. Typical of Kore-eda's style, the film is slow and contemplative. Recently people were baffled by Japan's decision to make Plan 75 their official Oscar submission over Broker. This is because Broker has received such high praise from those who have seen it. Look for this film to be a hit in Toronto. 
EO (dir. Jerry Skolimowski)
The Donkey movie from Cannes has been receiving tremendous reviews from those who have seen it. Jerry Skolimowski (Deep End) who is over 80 years old, has directed one of the trippiest movies of this decade. The film follows a donkey through a series of comedic and thrilling vignettes. At only 80 minutes, the film seems to pack a big punch as it has not only been selected for Toronto, but also the main slate at NYFF. Do not miss EO which is bound for cult acclaim.
Godland (dir. Hyulnut Palmason)
Hyulnut Palmason (A White, White Day) returns with a film that is a total rarity in cinemas today. Godland follows a young Danish Priest traveling to a remote part of Iceland, building a church and photographing its people, however, as the film goes on, it becomes entrancingly poetic, dark and beautiful. The film is picking up steam with a selection in Toronto and the few that have seen it are calling it one of the best films of the year. Palmanson is a clear talent to have your eye on. 
For tickets to these and other films, check out the festival website.
Christopher Llewellyn Reed (@ChrisReedFilm), Jack Schenker (@YUNGOCUPOTIS), Matthew Delman (@ItsTheRealDel) and M.J. O'Toole (@mj_otoole93)