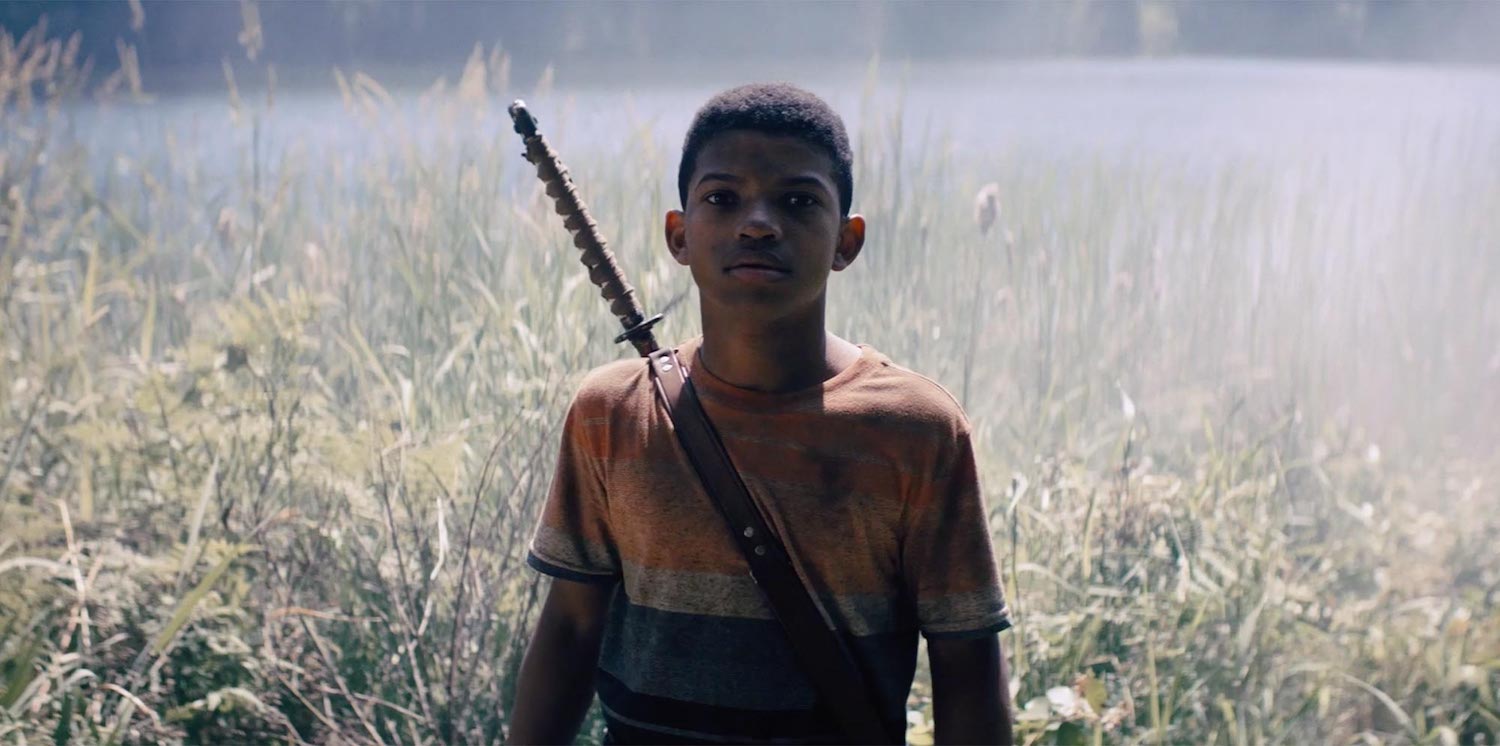 (Actor David Oyelowo's directorial debut, The Water Man, premieres May 7 in theaters. Like what you see here on Hammer to Nail? Why not give just $1.00 per month via Patreon to help keep us going?)
Gunner is a lively boy, working on an ambitious graphic novel about a ghost detective investigating his own murder. He can be excused for thinking about death so much, given that his mother is sick with leukemia. Given his complicated relationship with his father, Gunner seeks solace elsewhere, first in the local bookstore and then in local legends, including that of the "Water Man," an ostensibly immortal creature who, a hundred years earlier, survived a catastrophic flood thanks to a stone he had found while mining. If Gunner can only find the Water Man, perhaps he can save his mom.
The Water Man marks the feature directorial debut of actor David Oyelowo (Queen of Katwe), and he demonstrates a true facility with camera and performers, himself playing the role of Gunner's father. Lonnie Chavis (Sunny Daze), as Gunner, easily carries the movie, involving the viewer in both his trauma and youthful creativity. Rosario Dawson (Unforgettable), as his mother, is her usual engaging self, and Amiah Miller (Anastasia: Once Upon A Time), as Jo, a teenage girl who claims to know the whereabouts of the Water Man, is also fine. All together, they make this heartfelt family drama masquerading as a fantastical tale at all times very watchable.
Filmed in the wooded mountains of Oregon, the movie mixes surreal imagery with concrete dangers, especially once one of the region's frequent forest fires becomes a major plot point. We're never quite certain how much of what we see is in Gunner's imaginative head and how much is true, but at some point that boundary becomes meaningless, as the story moves towards the mingling of will and desire. What counts is Gunner's determination to save his family. Certainly, the final scenes attest to the power of the mind to make things right. Leukemia may not magically vanish, but at least love survives.
The ultimate goal of the narrative, as it so often is in coming-of-age stories, is to follow it's hero's growth as he learns to accept not only his own unique qualities as a human being, good and bad, but the imperfections of his parents, as well. Oyelowo's dad is not an easy role, given the spousal anxieties that lead him to initially be so cruel to his boy, but he, terrific actor that he is, makes him fully three-dimensional. Ultimately, it's their reconciliation that forms the arc of the piece.
Despite setting the film in the very white Pacific Northwest, Oyelowo chooses to ignore the racial anomaly that he and his family represent here. There's no reason why he should or shouldn't, but the result is a movie that celebrates the vibrant intelligence of its African-American lead characters by allowing them to exist entirely as themselves. Whether that's how it would play out in real life, it works well here. All is not solved, but much is experienced, and mostly for the better.
– Christopher Llewellyn Reed (@ChrisReedFilm)