MARVELOUS AND THE BLACK HOLE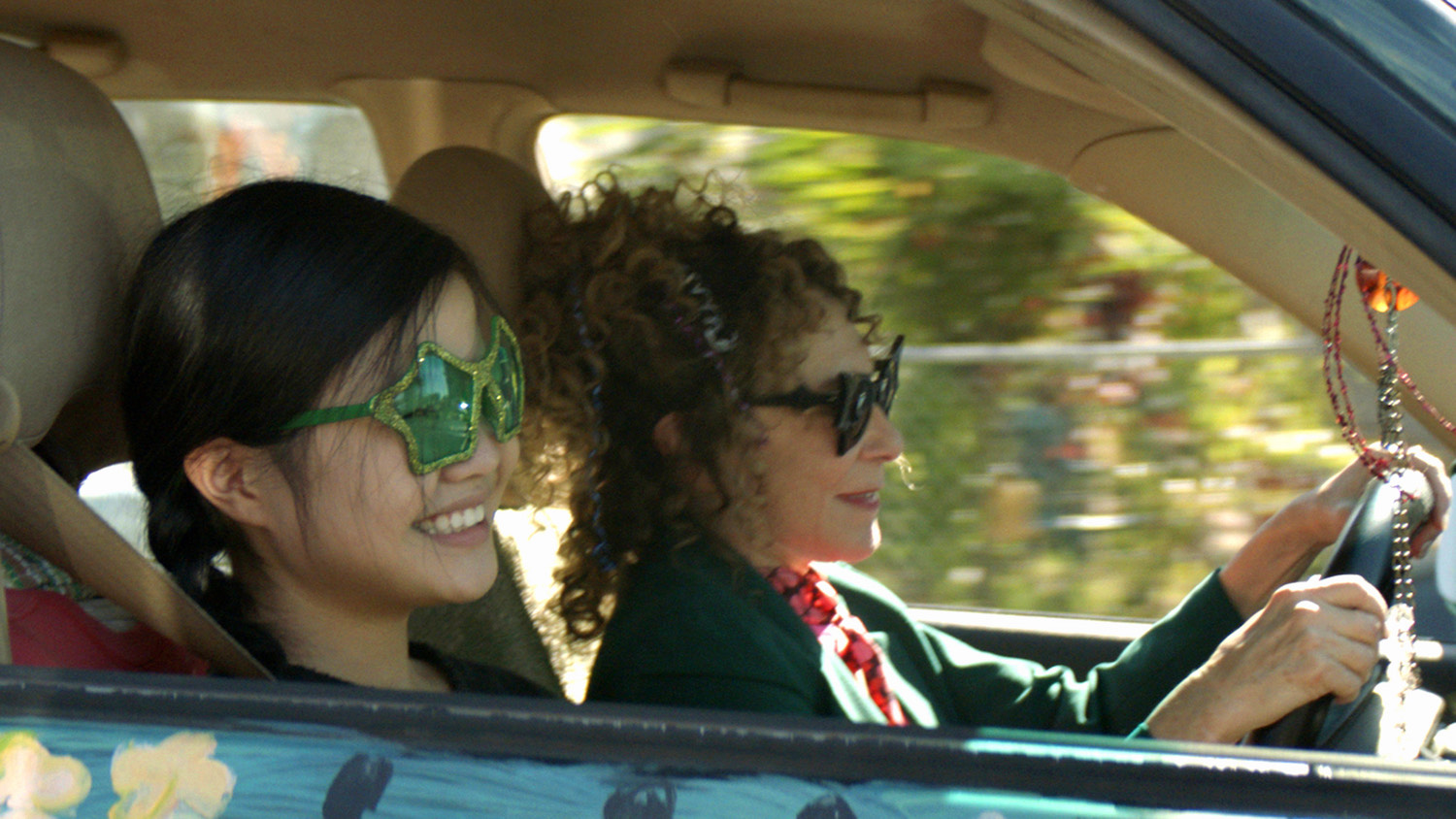 (Check out Chris Reed's this movie review of Marvelous and the Black Hole, in theaters now via Filmrise. Seen it? Join the conversation with HtN on our Letterboxd Page.)
Sammy is an angry young woman, in constant distress since the loss of her mother, with her father and older sister—each dealing with grief in their own way—unable to provide the support she needs. So when she gets in trouble at school one time too many and is suspended, Dad makes her take a course, "Intro to Small Business," at a local community college. It's either that or Camp Sparrowcliff, which is like military school, at least according to the quick onscreen flashes we see every time the name comes up. Lessons are, indeed, learned, though not the ones anyone anticipated. That's the way the cinema reels in Marvelous and the Black Hole, Kate Tsang's charming debut feature, and what a delightful film it is.
Miya Cech (Nickelodeon's The Astronauts) stars as Sammy, bringing a depth of far more than anger to the performance. She makes the plight of a young woman struggling with trauma a three-dimensional experience for us all. And since there's more to the narrative than tragedy, we are also able to see her comedic skills, especially once she joins forces with Rhea Perlman (Saving Flora), who plays Margot (the "Marvelous" of the title), a working magician. When Margot runs across Sammy outside the college classroom, already playing hooky, she senses a soul in need and brings her on as an assistant.
Or she tries, anyway. Sammy is nothing if not consistently stubborn, determined to be her own person, no matter what. Nevertheless, magic can be fun, so she's willing to learn a few tricks to please herself, if no one else. Margot turns out to be a very patient instructor, though, and a pleasant-enough maternal figure, as well. Given that her father has a growing romantic attachment to a (by now, not so new) girlfriend, Sammy jumps at the opportunity to spend less time at home. A magical apprenticeship could be just what she needs. Is she the titular "Black Hole," though? Wait and see.
Tsang keeps the dramatic pieces deftly moving, establishing character in quick strokes and with sharply observed dialogue. Perlman makes a perfect foil for Cech's sullen tween, and the rest of the cast, among them Leonardo Nam (Phobias) and Kannon, are excellent, too. As a coming-of-age exploration of healing and growth, the movie is funny and sad in equal measure. Even better, it is always engaging. And though there is plenty of sleight of hand, none of it is emotional. This is sincere stuff, and profoundly moving.
– Christopher Llewellyn Reed (@ChrisReedFilm)