THE QUIET GIRL Trailer: A Young Girl Adjusts To a New Life in Ireland's Oscar Entry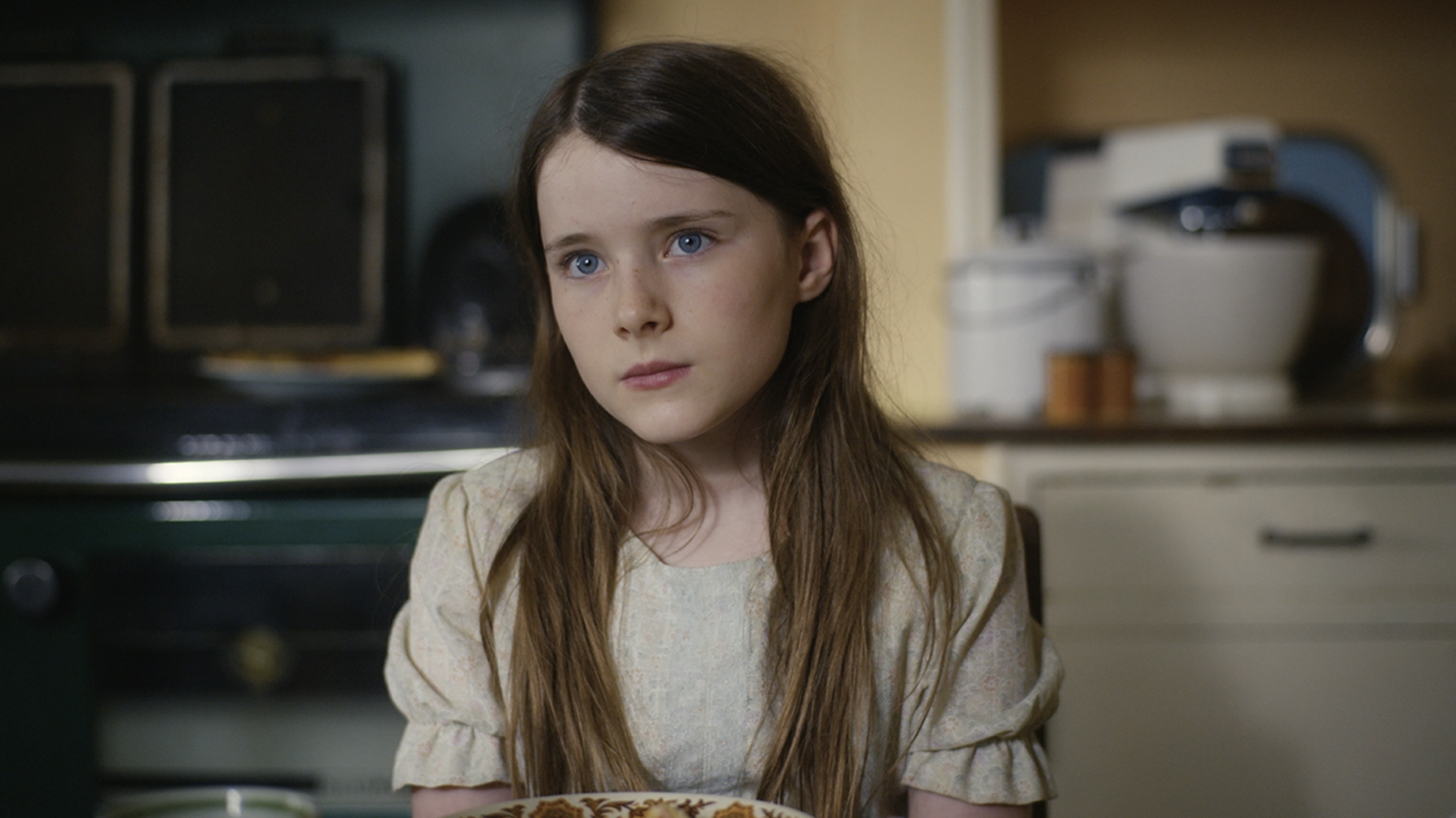 One of the best-reviewed films of the year is finally getting a U.S. release. Colm Bairéad's feature-length debut, The Quiet Girl, is an adaptation of Claire Keegan's novella "Foster," which centers on a young mute girl (played by newcomer Catherine Clinch) growing up in 1980s Ireland who has to make a huge adjustment when her neglectful parents send her to live with distant relatives for the summer. The film, which is mostly spoken in Gaelic, premiered at the Berlin Film Festival earlier this year to a rave reception. It is also Ireland's official submission for the Academy Award for Best International Feature. Neon's boutique label, Super Ltd, will release it exclusively for one week in NY & LA on December 16, and will roll it out nationwide in select theaters in February 2023.
In his review, HtN's own Ray Lobo wrote "Bairéad does a brilliant job of taking us into a child's world wherein objects—whether it is how clouds look through the window of a moving car, or the impression created by an ashtray full of cigarette butts, or the image of the neck of a father figure—tend to somehow stick in memory… One cannot fail to mention the most salient auditory detail in the creation of setting—the use of Irish Gaelic. Every actor in The Quiet Girl does a magnificent job playing their role. Each actor plays their role with nuance and attention to detail; thus, giving us three-dimensional characters that are far from being caricatures. The Quiet Girl delivers a soul-stirring ending that in the hands of a lesser director or actors would have been syrupy. The Quiet Girl is far from being syrupy. It is a touching film dealing with the factor that most affects the course of our lives—the parents we are born to and who we do not get to choose. Such is the absurd game of chance that is life."
Here's an official synopsis:
Rural Ireland. 1981. Nine-year-old Cait is sent away from her overcrowded, dysfunctional family to live with foster parents for the summer. Quietly struggling at school and at home, she has learned to hide in plain sight from those around her. She blossoms in their care, but in this house where there are meant to be no secrets, she discovers one painful truth.
Watch the trailer below. In theaters nationwide February 2023.