SAINT OMER Trailer: Alice Diop's Stunning Courtroom Drama is France's Oscar Entry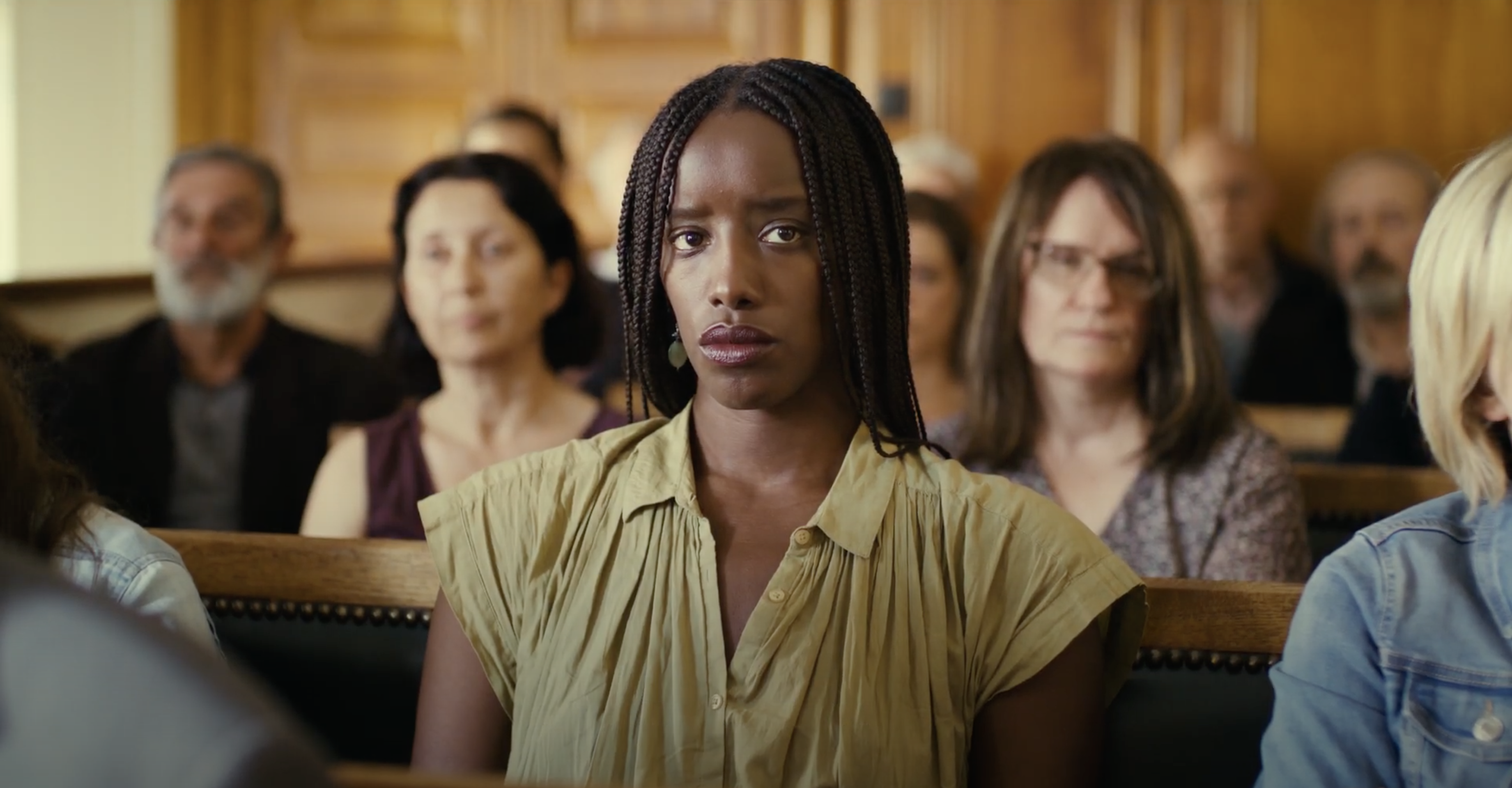 French filmmaker Alice Diop is mostly known for her documentary work that centers on black and immigrant life in France. Now she makes the transition to narrative films with her chilling courtroom drama, Saint Omer. France's official Oscar entry for Best International Feature centers on a writer (Kayije Kagame) who attends a trial of a young Senegalese immigrant woman (Guslagie Malanda) who is accused of murdering her infant daughter. It is baes on Diop's own experience of attending the trial of Senegalese mother Fabienne Kabou, who left her 15-month-old daughter to get swept away by the ocean at a beach in Berck-Sur-Mar. It had its world premiere at the Venice Film Festival where it won numerous awards, including the Grand Jury Prize and Best First Film. It was also screened at TIFF and NYFF. Neon's boutique label Super Ltd. will release it in theaters January 13.
Here's an official synopsis:
Saint Omer court of law. Young novelist Rama attends the trial of Laurence Coly, a young woman accused of killing her 15-month-old daughter by abandoning her to the rising tide on a beach in northern France. But as the trial continues, the words of the accused and witness testimonies will shake Rama's convictions and call into question our own judgment.
See the trailer and poster below.