GOOD LUCK TO YOU, LEO GRANDE Trailer: Emma Thompson Connects With a Sex Worker in Sundance Hit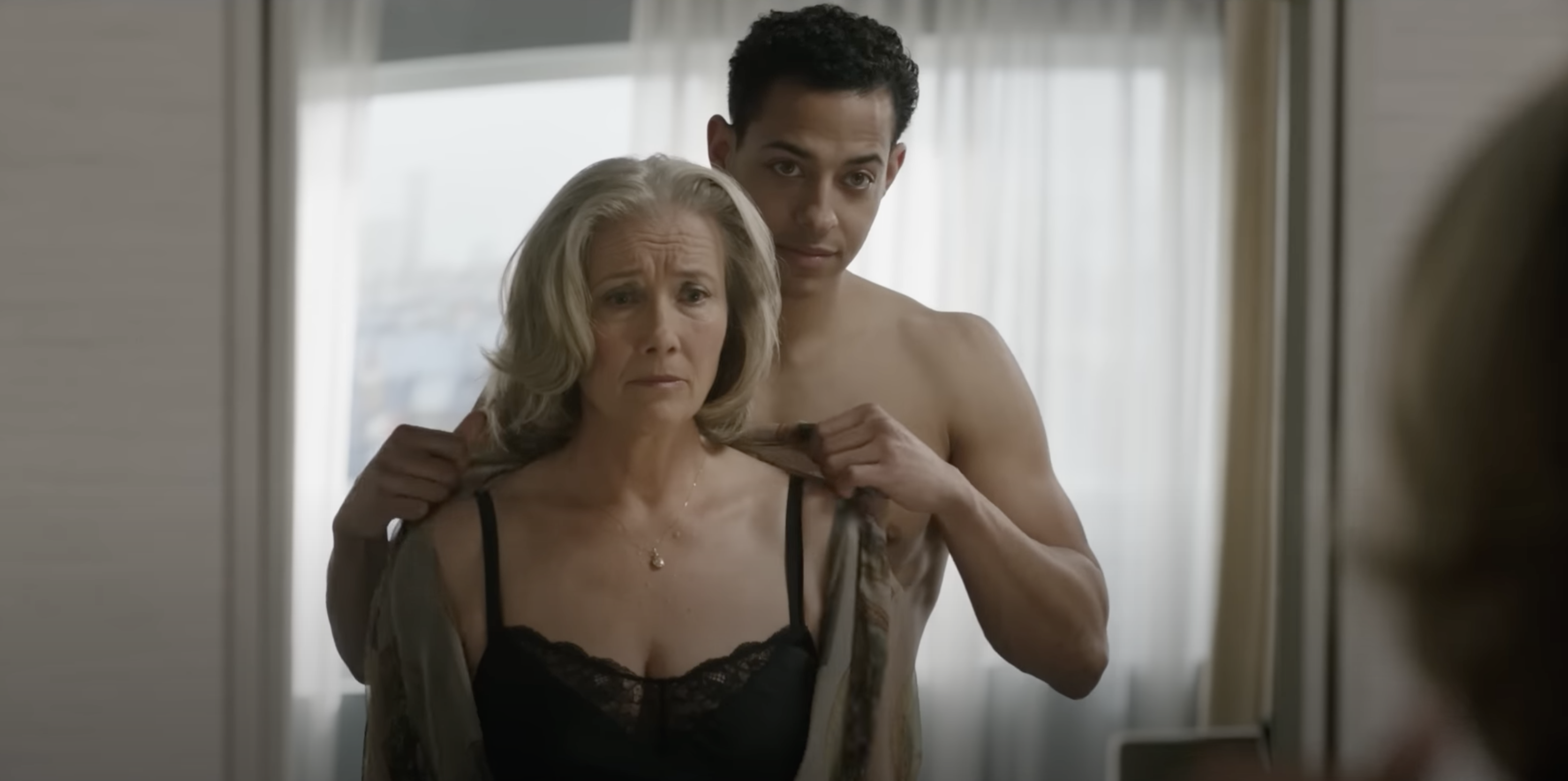 One of the biggest crowdpleasers from this year's Sundance Film Festival is director Sophie Hyde's Good Luck To You, Leo Grande. Written by Katy Brand, Emma Thompson stars as a widowed, retired school teacher in her sixties who decides to explore her desires with the help of a young sex worker (breakout star Daryl McCormack). After its Sundance premiere, the film got picked up by Searchlight Pictures which will stream it on Hulu Friday, June 17.
Here is an official synopsis:
In GOOD LUCK TO YOU, LEO GRANDE, two-time Academy Award winner Emma Thompson (Love, Actually) embodies the candor and apprehension of retired teacher Nancy Stokes, and newcomer Daryl McCormack (Peaky Blinders) personifies the charisma and compassion of sex worker Leo Grande. As Nancy embarks on a post-marital sexual awakening and Leo draws on his skills and charm, together they find a surprising human connection.
In his review from Sundance: HtN's own Chris Reed wrote, "Both Thompson and McCormack deliver exceptional turns, baring body and soul, as needed. Fearless, they make the awkward moments work, and the exceptional moments work even better. Given the number of movies made about men hiring sex workers, it's nice to see this kind of exploration, too, made both without judgement and with a good deal of humor. So lie back, relax (or whatever you prefer), and let Leo work his magic. It's a bargain."
Check out the new trailer below: