BLONDE Trailer: Ana de Armas' Marilyn Monroe Shows the Dark Side of Fame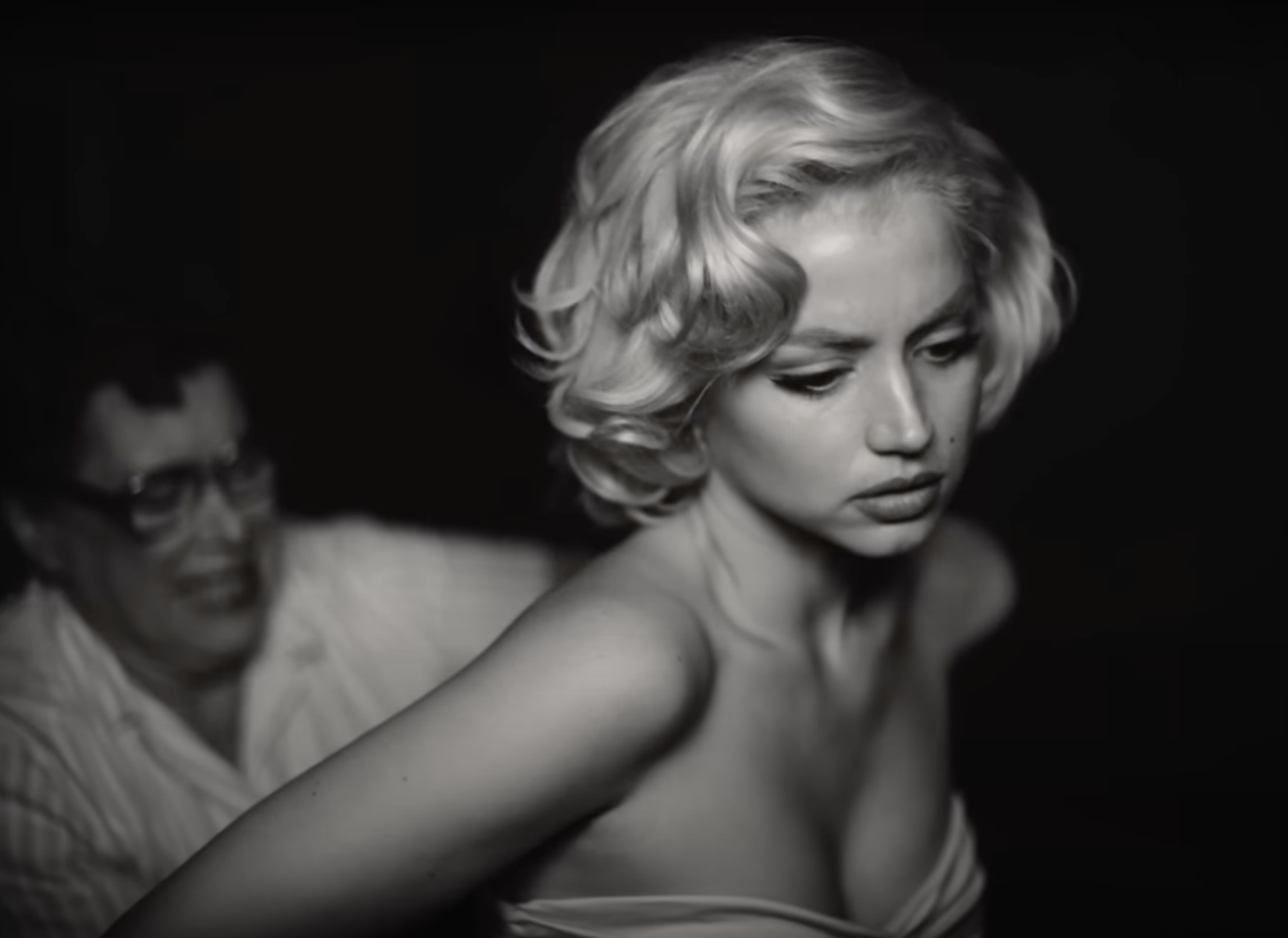 A work-in-progress for about a decade, writer-director Andrew Dominik (The Assassination of Jesse James) adapts Joyce Carol Oates' 2001 biographical novel about the life of Marilyn Monroe, but more a deeper, more psychological perspective. The Ana de Armas-starrer will have its world premiere at the 79th Venice Film Festival before it streams on Netflix on September 28. A brand new trailer has just been released, featuring Adrien Brody as "The Playwright" Arthur Miller and Bobby Cannavale as "The Ex-Athlete" Joe DiMaggio, both of whom were married to Monroe.
Chayse Irvin (BlackkKlansman) serves as the cinematographer while musicians Nick Cave & Warren Ellis will be composing the film's score. After watching the recent documentary This Much I Know To Be True, which Andrew Dominik also directed, it will be exciting to see what music the duo puts together for this biopic. Brad Pitt, Dede Gardner, and Jeremy Kleiner will produce through their Plan B Entertainment banner, which also worked with Dominik on Jesse James and Killing Them Softly.
Dominik addressed the film to Collider as "a tragedy. It's sort of like an unwanted child who becomes the most wanted woman in the world and has to deal with all of the desire that is directed at her, and how confusing that is. It's kind of a nightmare. It's about being in a car with no brakes. It's just going faster and faster and faster."
Author Joyce Carol Oates tweeted that "Dominick's adaptation is startling, brilliant, very disturbing & [perhaps most surprisingly] an utterly "feminist" interpretation… not sure that any male director has ever achieved anything [like] this."
Watch the new trailer below. Streaming on Netflix September 28.