BABYLON Uncensored Trailer: Damien Chazelle Returns with a Mad 1920s Hollywood Tale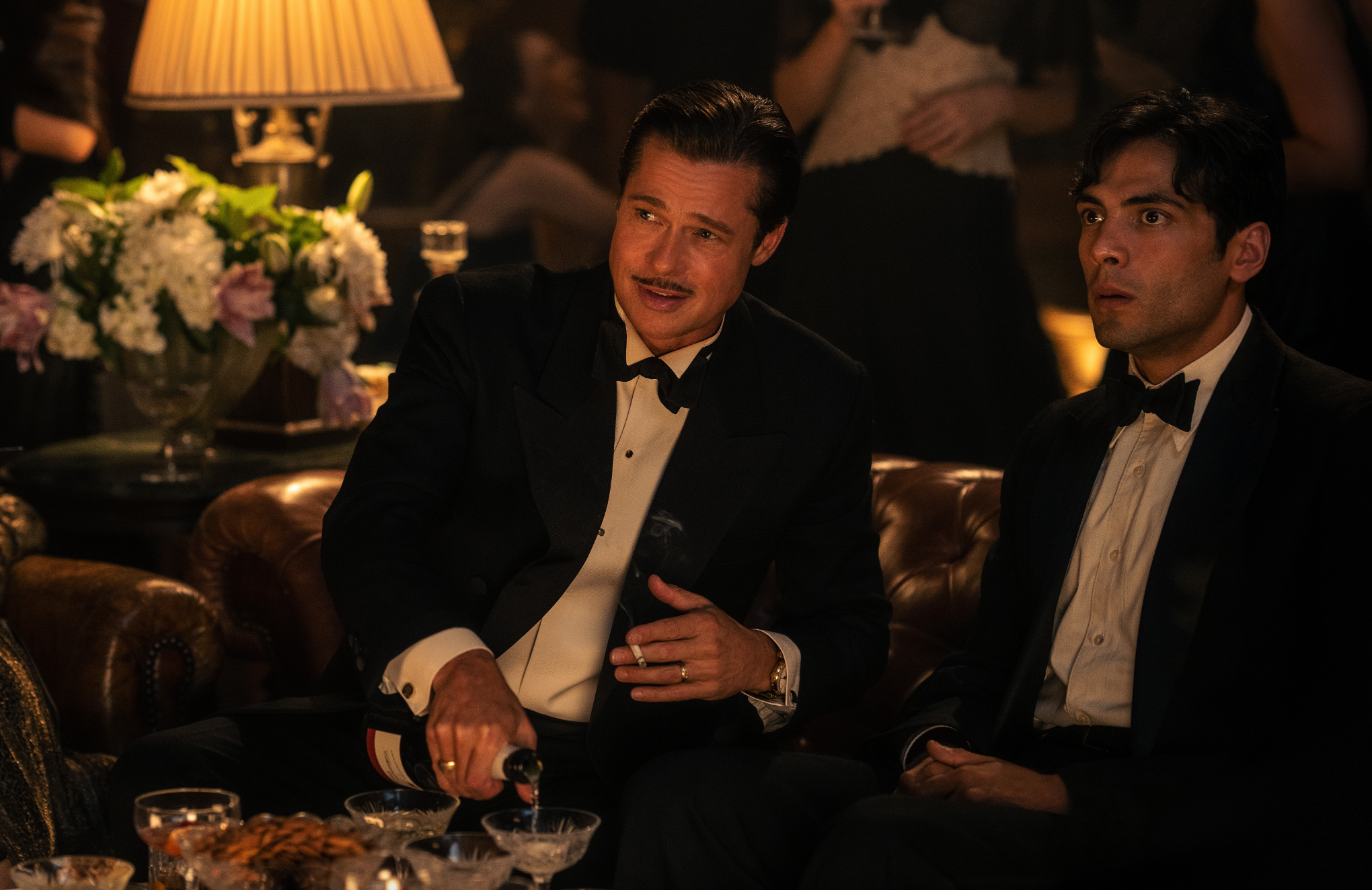 Six years after La La Land, Oscar winner Damien Chazelle returns with another Hollywood fairytale, although this one seems to be more ambitious and unhinged.
Brad Pitt and Margot Robbie take center stage in Babylon, which is set in the 1920s around the time "talkies" started going into effect in the film industry. Robbie stars as an aspiring actress who seems to be an amalgamation of early talkies stars (Clara Bow, Alma Rubens, etc.) who crosses paths with an aging icon (Brad Pitt) coming to terms with the new transition in Hollywood. The film also stars Tobey Maguire, Mexican breakout Diego Calva, Jean Smart, Jovan Adepo, Katherine Waterston, Li Jun Li, Samara Weaving, Max Minghella, Eric Roberts, Flea, Spike Jonze, Lukas Haas, and Olivia Wilde.
Chazelle has come a long way in his directing career since starting out in 2009 with his microbudget black-and-white musical, Guy and Madeline on a Park Bench, which HtN said, "revealed a major directorial talent in the making." Since Babylon is set in the JAZZ Age, he'll likely have no issue projecting his love of the music onto the big screen once again. Recently at TIFF, Chazelle said about the film, "They are building a city from scratch and an industry from scratch. It was about capturing the spirit of that time, which I'd say was a lot more wild west." He also says to expect "excess, more drugs, more extreme living on all ends of the spectrum."
Watch the uncensored trailer below. Babylon will be released in select theaters on Christmas, followed by a wider rollout on January 6.