2023 VENICE FILM FESTIVAL AWARD WINNERS: "Poor Things" Wins The Golden Lion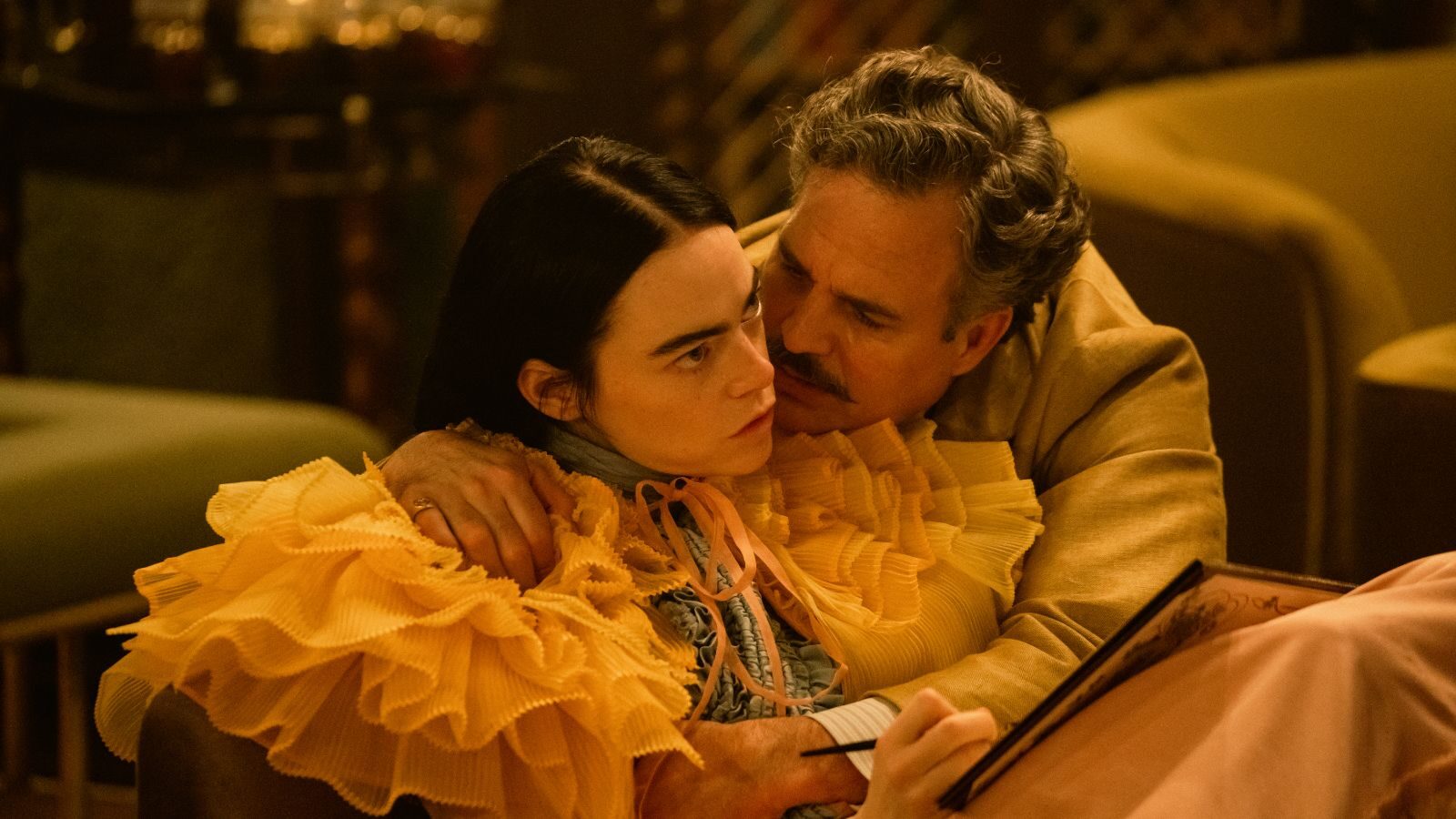 After 10 days of standing ovations and exciting new titles making their world premieres, the 80th annual Venice Film Festival concluded today with its awards ceremony, which sets the stage for Awards Season. The Damien Chazelle-headed jury awarded the Golden Lion for Best Film to Yorgos Lanthimos' widely-praised Poor Things. Based on Alasdair Gray's novel, it centers on Bella Baxter (Emma Stone) who is brought back to life by a mad scientist and is eager to explore both the world and her sexuality. It will soon screen at the 61st New York Film Festival, and Searchlight Pictures is set to release it on December 8.
Oscar winner Ryûsuke Hamaguchi (Drive My Car) picked up the Silver Lion Grand Jury Prize (second place to the Golden Lion) for his newest film, Evil Does Not Exist, which will screen at both TIFF and NYFF. The drama centers on a rural community's fight against the developers that threaten their environment. Sideshow and Janus Films will release it after its fall festival run. Agnieszka Holland's refugee crisis drama Green Border won the Special Jury Prize. That one has yet to find North American distribution.
Italian filmmaker Matteo Garrone's Io Capitano won double as the filmmaker took home the Silver Lion for Best Director, and his breakout star Seydou Sarr picked up the Marcello Mastroianni Award for Best Young Actor.
In regards to the acting categories, Cailee Spaeny takes home Best Actress for her performance as Priscilla Presley in Sofia Coppola's Priscilla. It will screen as the Centerpiece selection of the NYFF before A24 releases it in theaters November 3. Peter Sarsgaard picked up the win for Best Actor for his performance in Michel Franco's Memory. The drama, co-starring Jessica Chastain, will have its North American premiere at TIFF
The award winners also include honorees from other sections of the festival, including the Orizzonti, Biennale College, and VR programs.
See below the full list of winners and the full ceremony on YouTube:
MAIN COMPETITION:
Golden Lion: "Poor Things" (Yorgos Lanthimos)
Silver Lion Grand Jury Prize: "Evil Does Not Exist" (Ryusuke Hamaguchi)
Silver Lion for Best Director: Matteo Garrone, "Io Capitano"
Special Jury Prize: "Green Border" (Agnieszka Holland)
Best Screenplay: "El Conde" (Guillermo Calderón, Pablo Larraín)
Best Actress: Cailee Spaeny, "Priscilla"
Best Actor: Peter Sarsgaard, "Memory"
Marcello Mastroianni Best Young Actor Award: Seydou Sarr, "Io Capitano"
HORIZONS:
Orizzonti Best Film: "Explanation for Everything" (Gábor Reisz)
Orizzonti Best Director: Mika Gustafson, "Paradise Is Burning"
Orizzonti Special Jury Prize: "Una Sterminata Domenica" (Alain Parroni)
Orizzonti Best Actress: Margarita Rosa de Francisco, "El Paraiso"
Orizzonti Best Actor: Tergel Bold-Erdene, "City of Wind"
Orizzonti Best Screenplay: "El Paraiso" (Enrico Maria Artale)
Orizzonti Best Short Film: "A Short Trip" (Erenik Beqiri)
Lion of the Future Award for a Debut Film: "Love Is a Gun" (Lee Hong-Chi)
Orizzonti Extra Audience Award: "Felicita" (Micaela Ramazzotti)
VENICE CLASSICS:
Venice Classics — Best Documentary: "Thank You Very Much" (Alex Braverman)
Venice Classics — Best Restored Film: "Moving" (Shinji Somai)
VENICE IMMERSIVE:
Venice Immersive Grand Prize: "Songs for a Passerby" (Celine Daemen)
Venice Immersive Achievement Prize: "Empereur" (Marion Burger, Ilan Cohen)
Venice Immersive Special Jury Prize: "Flow" (Adriaan Lokman)