It's Time for the 2020 Sundance Film Festival!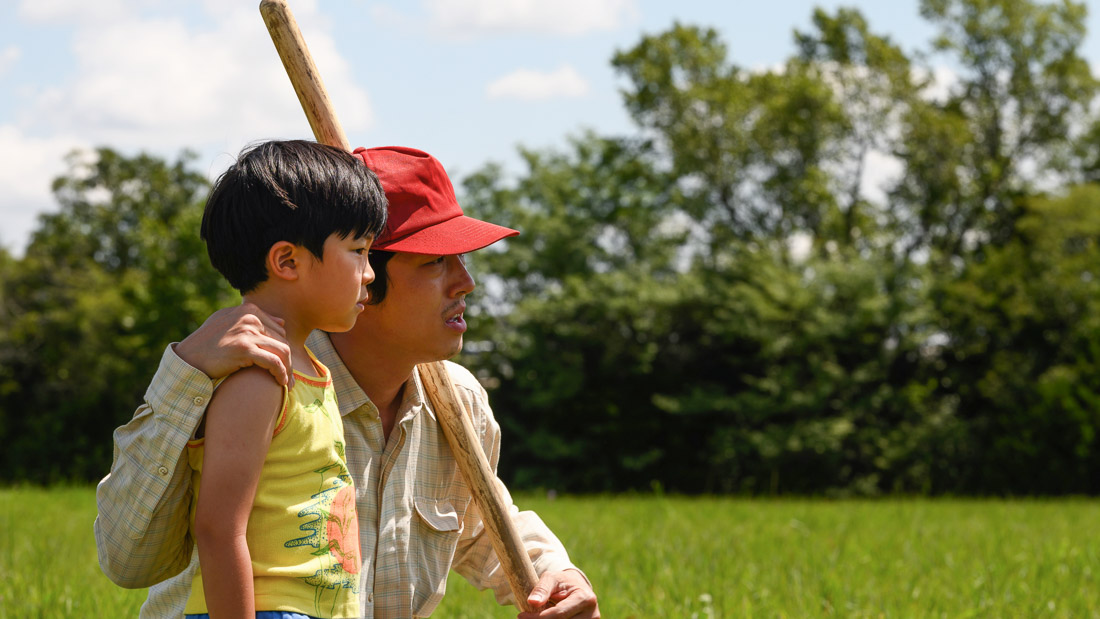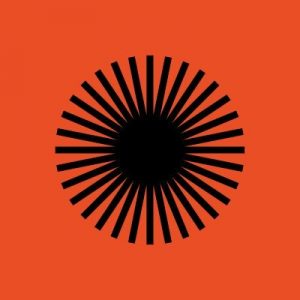 As the headline clearly states, 'tis that time of year for the Sundance Film Festival. Sundance sets the stage for the festival season to come and, sometimes it sets the bar for future award nominated and winning films. Hammer to Nail is as always beyond lucky to be invited to cover the festival and this year, we will have words from Matt Delman, Melanie Addington and our tireless lead critic Chris Reed who are all in Park City. Also, and we always say this but I feel no one believes it, Hammer to Nail provides more coverage, interviews and features than any site out there.
Get comfy. Get ready. Here we go with some of our writers most anticipated films at the 2020 Sundance Film Festival….
First off…
Sundance 2020 Most Anticipated from Matt Delman
Dinner in America
Director Adam Rehmeier is relatively unknown, and yet his new on-the-lam buddy film is programmed in the Main Competition. One would think the NEXT category would be the obvious programming choice, so this signals something special. Rumor is the film is loud and in-your-face but also surprisingly sweet. Unlike some of the studio fare on display in Park City (*see Downhill), this feels like an old school Sundance discovery. Look for a breakout among the young cast.
Omniboat: A Fast Boat Fantasia
Omnibus films have been around for a while, and they're usually so much fun. This one happens to take place on a speedboat in Miami. I'm counting 15 directors, including duos like The Daniels (Swiss Army Man) and The Meza Brothers, while Olivia Lloyd doubles as a director, producer and picker of horses. The cast ranges from Finn Wolfhard to Jessica Williams to Robert Redford to Aubrey Plaza and Cameron Esposito. Playing with a unique structure and a colorful cast of cameos, Omniboat is bound to be a wild ride.
Minari
Minari is an A24 immigrant story starring Steven Yeun, who lit up Lee Chang-Dong's Burning as the mysterious, fanciful fuccboi. Here I'm excited to see him slip into a more subtle role as a Korean father moving his 7 year-old son to Arkansas to start a farm in the mid-1980s. They'll be raising barns instead of burning them! I knew Yeun had range but who could have foreseen this  change of seasons from fuccboi to father and farmer.
The Mole Agent
Elder abuse is a real problem. How do we fight it? Turns out there are people who train the elderly how to be spies and implant them in nursing homes. That's a funny premise, but also profoundly sad. Documentaries like this that are tinged with humor and melancholy tend to be the most human. Directed by Maite Alberdi and produced by the prolific team at Motto Pictures (last year's stunning One Child Nation). Bring your boomer parents so they can see what forms of espionage they have to look forward to.
Wendy
The world has patiently awaited the return on Benh Zeitlin, director of Sundance 2012 breakout Beasts of the Southern Wild. In the meantime he has produced two worthy films from other up-and-coming directors, Burning Cane and Give Me Liberty. These films all share a free-wheeling spirit, a spirit that is bound to propel the Peter Pan reimagination to new heights. Wendy is a Searchlight film, which means it's also a Disney film (they've stripped the FOX name), and the initial trailer does have mouse prints all over it. Here's hoping the film itself is as artistically adventurous as Beasts—another true Sundance indie darling trojan-horsed into some big I.P.
– Matthew Delman (@ItsTheRealDel)
Sundance 2020 Most Anticipated from Lead Critic Chris Reed
With over 118 feature films playing, representing at least 27 countries, the 2020 Sundance Film Festival looks to be as vibrant as ever. How in the cinematic world can one possibly choose the right films to see? Rest easy: it's impossible! There are simply too many. But you're clearly one of the lucky ones, reading this Hammer to Nail preview piece, in which three of us present five movies to watch, based on our particular interests, inside knowledge or, even better, advance viewing. So even though the overwhelming abundance of great material means you're sure to miss something good, at least you'll catch a few gems if you manage to see one of the following recommendations.
Anyone who has seen Justin Simien's 2014 debut feature Dear White People and/or its subsequent Netflix series adaptation should be excited by the filmmaker's next steps. Bad Hair promises to be a fascinating genre take on racism both within and without the African American community, blending horror and sharp social commentary in a sure-to-be gripping mix. Elle Lorraine stars as Anna, an aspiring TV host forced to replace her natural hair with a weave, which soon proves to be a malevolent coif with intentions of its own, much more than just an inanimate accessory. Conformity cuts hard, it seems. Vanessa Williams (Not Black Enough) and Lena Waithe (Ready Player One), among others, lend their talents to the ensemble. I may be bald, but am very much looking forward to some very bad hair.
Kirsten Johnson's lyrical 2016 Cameraperson, which looked back at her life and work as a documentary cinematographer, was one of the great nonfiction personal essays of all time. Part of that film included footage of her mother, now deceased, suffering from Alzheimer's. Her father was also in the movie, elderly but hale and hearty, and now, in Dick Johnson Is Dead, the director imagines the many ways in which her father might die, simultaneously exploring the legacy of his life, even as he now begins to decline due to dementia. A hybrid work that combines staged scenes and observational footage, the work is sure to invigorate the senses as it breaks down filmic boundaries. I had the great joy to meet Johnson at DOC NYC 2019, where she had produced a film that similarly explored the effects of Alzheimer's on families. It's a topic close to her heart, and Dick Johnson Is Dead should reflect all her passion and considerable filmmaking skill.
In 2015, two paintings by a Czech artist, Barbora Kysilkova, living in Oslo, Norway, were stolen from an exhibit of her work. By the end of that year, one of the thieves, Karl-Bertil Nordland, had been arrested and found himself in court, where Kysilkova approached him to ask why he committed the crime. He claimed he couldn't remember any of the details, such as what he did with the one painting he took, as he was in a drug-induced haze, but knew that he had been transported by the art, itself. Kysilkova asked if she could paint him. He agreed. Soon, there blossomed between them an unlikely friendship. In his deeply intimate documentary The Painter and the Thief, director Benjamin Ree (Magnus) follows the development of that relationship through the sometimes opposing, sometimes harmonious points of view of his two subjects. It's a remarkable story and an equally remarkable film.
Philippine President Rodrigo Duterte is just one of the many current standard-bearers of authoritarianism, though certainly one of the more ruthless. Elected in 2016, he represents a real step backwards for the Philippines, which had successfully fought back against the previous dictator, Ferdinand Marcos, who was overthrown in 1986. Filmmaker Lauren Greenfield's recent The Kingmaker explores the slow return to power of the Marcos family over the past 30 years. Now, in A Thousand Cuts, Ramona Diaz (Motherland) takes a hard look at the existential threat to democracy represented by Duterte, focusing on one journalist in particular, Maria Ressa, who uses all the tools she can muster to resist the corrosive iron fist of the new order. Diaz's work is always worth watching; as a Filipino director living in the United States, she approaches her subjects from a simultaneous insider/outsider perspective, ever sharp and incisive. Given the challenges we face at home pushing back against our own demagogues, A Thousand Cuts should offer lessons for all to heed.
Timmy Failure: Mistakes Were Made
In Timmy Failure: Mistakes Were Made, filmmaker Tom McCarthy (Spotlight) trains his fine directorial lens on writer Stephan Pastis' eponymous best-selling 2013 children's book, progenitor of a now 7-book series. An exercise in whimsy that is also an excellent evocation of the risks and rewards of being an oddball in this conformist world, the movie features a winning central performance in lead actor Winslow Fegley's take on the character. Ably supported by a strong ensemble that includes Ophelia Lovibond (The Autopsy of Jane Doe), Craig Robinson (Morris from America) and Wallace Shawn (The Double), Fegley and his CGI friend make of Timmy Failure a delightful exploration of how flights of fancy that may lead to trouble can also be profoundly liberating.
– Christopher Llewellyn Reed (@ChrisReedFilm)
Sundance 2020 Most Anticipated from Oxford Film Festival Executive Director Melanie Addington
This is my first Sundance since becoming disabled (I have multiple sclerosis) so the fact that Sundance's opening night is the documentary Crip Camp is a welcoming sign for me. The story follows campers turned activists at Camp Jened, a camp for disabled teens. Co-directors Jim LeBrecht and Nicole Newnham examine the early days of accessibility action (1971). The ADA Law was not passed until 1990. The role the campers play in historic protests leading up to the Americans With Disabilities Act is not just about some kids fighting the system – but about monumentally changing what it means to be disabled and the civil rights that come with it in America. On a side note, expect a story on accessibility at film festivals at some point from me.
Happy Happy Joy Joy – The Ren & Stimpy Story
Ren & Stimpy was insane and creative and subversive and one of my favorite shows as a rebellious teen. But then it ended in 1995 so suddenly. The documentary may capture some of the joy of that time but more importantly is a reexamination of the show through the lens of Robyn Byrd and Katie Rice, the two women who in 2018 accused creator John Kricfalusi of inappropriate sexual behavior when they were teenagers. This documentary examines how he left, the allegations behind him and a reminder of others that helped make the show the success it was. The film focuses on the issue of if we should or how we should separate the art from creator. The film was funded via IndieGoGo and has been hinting at some great footage since 2017.
The Go-Go's
Much like most girls growing up in the 80s, the album, Beauty and the Beat, was soundtrack for our teenage turmoil. The new documentary from Alison Ellwood examines the early days of The Go-Go's formed by Belinda Carlisle and Jane Wiedlin. The band's meteoric rise and then drugs and alcohol story is a familiar music documentary trope but I am hoping for something a bit more special out of Ellwood. And if not, I look forward to just hearing the classics like We Got The Beat and Our Lips are Sealed.
I have to admit, the title did nothing for me until I saw that it was Miranda July's newest film which made me add it to the top of my list. As her fourth feature (she is perhaps best known for Me and You and Everyone We Know), July shines the spotlight on Evan Rachel Wood and Gina Rodriguez as they work a con in what appears to be a fast paced comedy.
The Evening Hour 
Based on Carter Sickels award winning novel of the same name, the film is set in Appalachia. Cole is a health aide at a nursing home and begins selling pills. As much as the story is about addiction, survival in a small town and the precarious balance of dealing with the local kingpin, the setting is also a large part of the story. Originally announced with Cynthia Nixon, the film fell silent for a year or two before re-announcing Lili Taylor in the leading role. The film hearkens back to another Sundance film Ballast that was as much about a sense of place as the survival of small town Americana.. Full disclosure: I programmed this as the closing night film at Oxford Film Festival.
– Melanie Addington (@MelAddington)
Guest writer, Executive Director, Oxford Film Festival