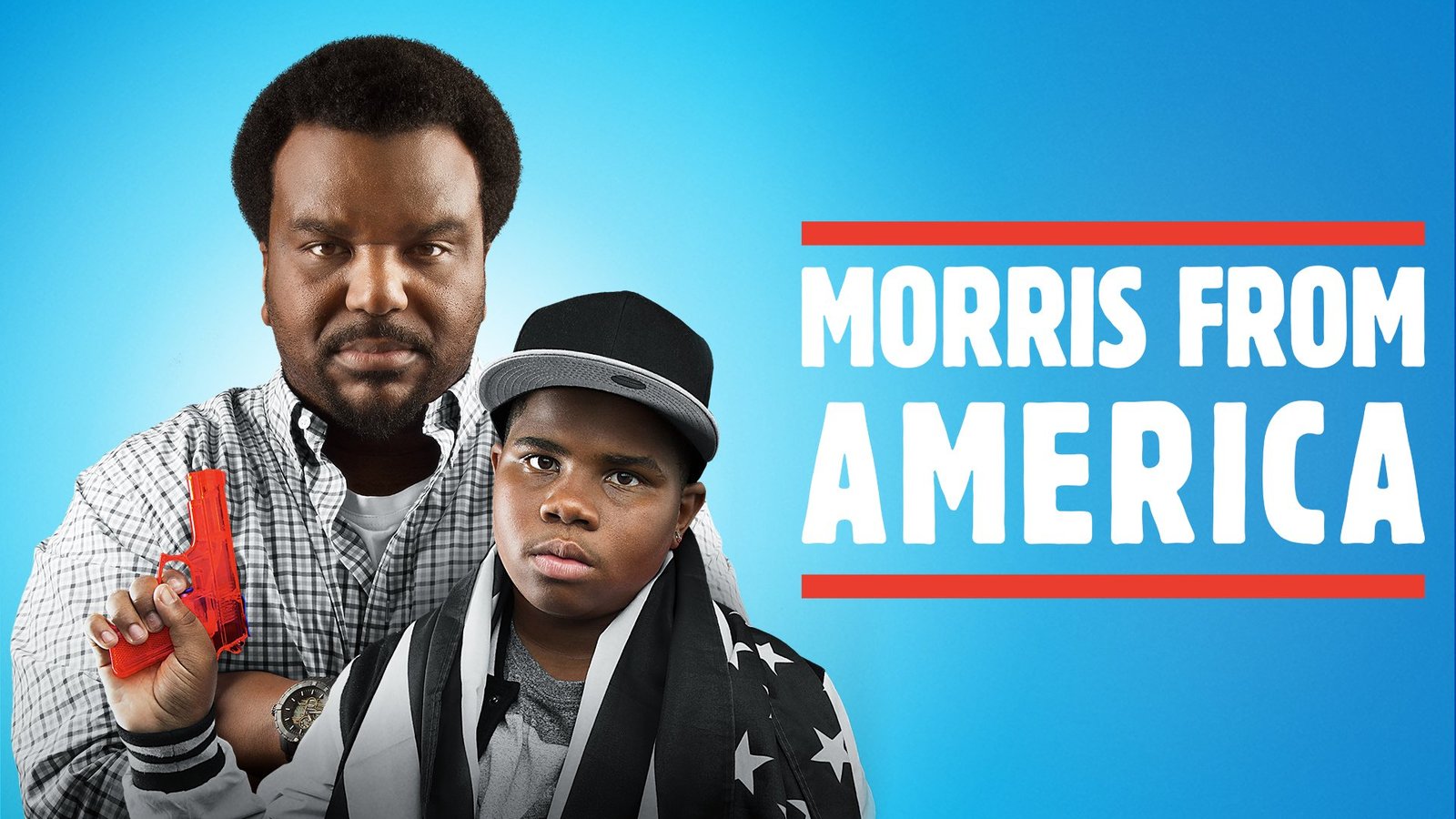 (Chad Hartigan takes the fish out of water slash coming of age drama to new areas in Morris From America. Having premiered at the 2016 Sundance Film Festival the film is out now in limited release in theaters as well as on VOD from A24.)
From writer/director Chad Hartigan (Luke and Brie Are on a First Date) comes a sweet coming-of-age tale about a 13-year-old American expat living in Heidelberg, Germany, with his widowed father, who has taken a job there as an assistant soccer coach. Both Morris and his dad are African-American, which makes them doubly alien in that relatively homogeneous city (as portrayed in the movie, anyway). Still, they do their best, until that best isn't good enough, at least for Morris. Like most teenagers, he is anxious enough to find himself; throw him into strange surroundings abroad, with a depressed father who is frequently away at work, and it's a recipe for some kind of trouble.
But trouble, when it arrives, is more of the romantic variety. True, Morris finds himself the target of teasing from his peers and racial profiling from his teachers, but his real challenge comes in the form of 15-year-old Katrin, who seemingly leads him on (all the while enjoying the attentions of her older DJ boyfriend), yet also appears to feel genuine affection for him. It could be that his race allows her to feel especially rebellious (German girls need to find themselves, too), or it could be that she actually likes Morris. What's a red-blooded kid, overloaded with hormones, to do?
He can rap – freestyle – and impress her in that way. The question is, does he have talent? As the film begins, both he and his father are engaged in a heated argument over what makes for real music. Not surprisingly, dad is old-school. Still, he gives good advice: don't write lyrics about gangbanging; rap what you know, and what you know is that you're a middle-class American black kid living in Germany. Will Morris take this advice, and, more importantly, will he win Katrin's heart?
What works in the film is this combination of the ordinary and extraordinary. Yes, we've seen countless stories about a fish-out-of-water who loves someone popular and must somehow win that person's heart. But we haven't seen this version of that story. Hartigan writes vivid characters, and has a real sense of dialogue – particularly between father and son, and boy and girl – that lends not only verisimilitude, but also urgency, to the proceedings. We know why we are watching this movie about these characters at this time.
Feature-film newcomer Markees Christmas plays Morris, a role to which he brings just the right combination of innocence, anger and brash confidence. Craig Robinson (Darryl from The Office), as Curtis, Morris's dad, is perfect in his characterization of a lonely man whose heretofore best friend is slowly growing up and out of his reach. Curtis knows he is completely unprepared for the change, but refuses to give up. Lina Keller, also mostly new to the screen, is pitch-perfect as Katrin, keeping both Morris, and us, guessing about her real motivations. As Inka, the student tutor trying to teach Morris German, Carla Juri (Wetlands) is appealing as a woman who is fumbling her own way toward adulthood while trying to save Morris from himself.
If the film is not entirely perfect – there are some awkward scenes among the younger actors that don't always work, as well as one fun fantasy sequence in a museum that makes one wish the director had gone a little crazy a few more times – it's those minor flaws that make it feel so perfectly raw. This is not a John Hughes film. Hartigan wants us to understand the pain, and occasional joy, of the teenage journey. It will be messy, and not without setbacks. But it's OK to make mistakes, and if you have the right people in your corner, you will survive.
– Christopher Llewellyn Reed (@ChrisReedFilm)