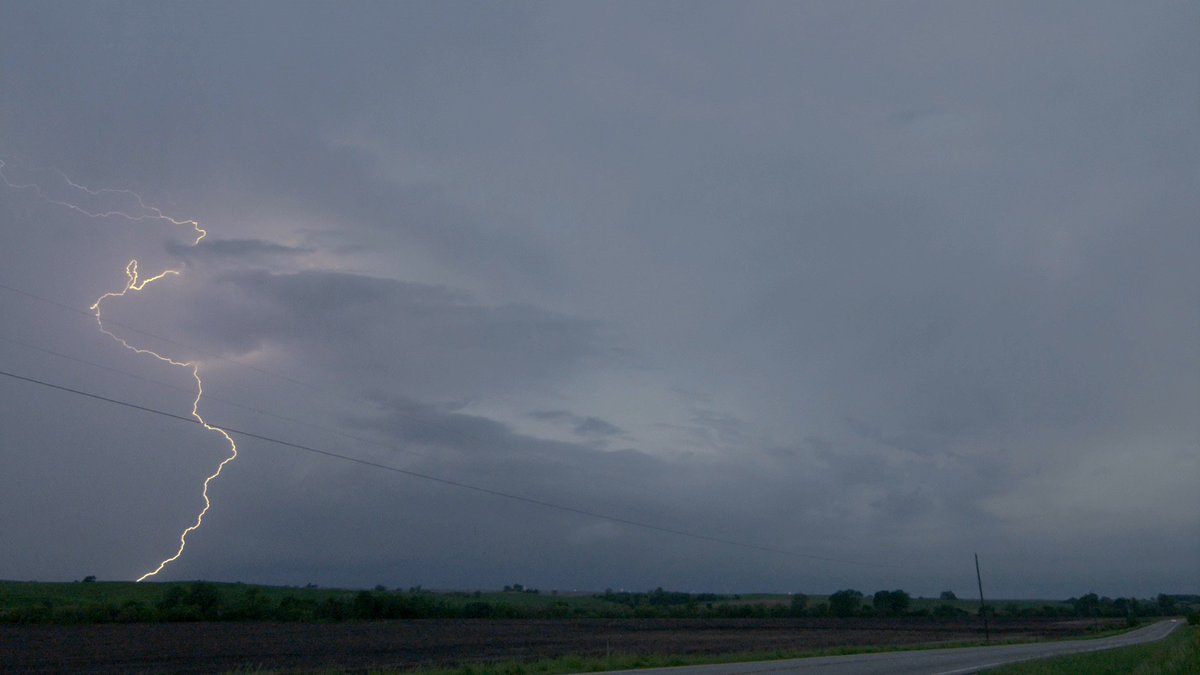 (Kirsten Johnson's Cameraperson blew audiences away at the 2016 Sundance Film Festival. Now, thanks to the buzz generated there and on a hugely successful festival run, the film is in limited release via Janus Films.)
A hand enters frame, removing blades of grass, which otherwise block the view of sheep on the road. Director and cinematographer discuss, off screen, whether haze mars a panoramic view. Young boys play with an axe as we hear the gasp of the woman behind the camera, just as we later hear her express concerns about the fate of a newborn baby in need of oxygen. Lightning slashes the sky, provoking another startled exclamation. Sometimes events play as is, with no commentary; at other times, we're part of a behind-the-scenes moment that plunges us into the heart of the creative process. There is never any overt explanation of why we jump from one moment to the next, yet after the 102 minutes of Cameraperson, cinematographer-turned-director Kirsten Johnson's hypnotic new movie, we have shared enough moments of intimacy with the intelligence behind the camera – a woman whose own face we glimpse only once, towards the end – that we, too, in a way, feel like the titular artist.
"What does it mean to film another person? How does it affect that person – and what does it do to the one who films?" So asks director Kirsten Johnson in the press notes to her movie, in which she gathers footage from a 25-year career as a documentary cinematographer to create an elliptical memoir of her life spent interacting with the world through a camera frame. Over the course of the past five years, Johnson, working closely with two editors – Nels Bangerter (Let the Fire Burn) and Amanda Laws (Béla Fleck: How To Write a Banjo Concerto) – and with producer), has painstakingly taken clips from a wide range of very different kinds of film and woven them into a cinematic tapestry of our modern, incessantly recorded, universe. Johnson has worked with some of the most noteworthy documentarians of our day, including Laura Poitras (Citizenfour), Kirby Dick (The Invisible War) and Michael Moore (Fahrenheit 9/11), and she borrows clips from their films – mostly outtakes – for her own story. If you know your film history, it's like the ultimate Eisensteinian montage of attractions, where bits and pieces of disparate stories are brought together into a cohesive whole that reveals meanings beyond their original intent. Slow, subtle, yet ultimately mesmerizing, Cameraperson is a very personal testament to one exceptional filmmaker's love affair with her profession.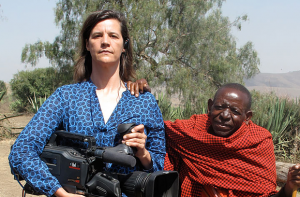 In addition to the many shots from around the globe – which include Bosnia, Darfur, Liberia, Nigeria, Washington, D.C., Wyoming, Yemen and even New York City with Jacques Derrida, as well as a sheep and goat or two, elsewhere – Johnson sprinkles footage from her own life, including captured moments with her young twins or with her Alzheimer's-afflicted mother (whom Johnson acknowledges she betrayed by filming her). It all adds up to a portrait both comprehensive and elusive, since as embedded as we are with Johnson, that intimacy is simultaneously illusory and real. How much do we ever really know about the people we film or the people who film them, just because we watch their movie? And that, indeed, may be Johnson's point, to illuminate through obfuscation. She so frequently cuts away from the action just as it is beginning: forget the product and focus on the process. Only the cameraperson knows what is left out; what she doesn't show says as much as what she does. Cinema may (or may not) be truth 24 frames-per-second, as per French New Wave filmmaker Jean-Luc Godard, but perhaps what matters most is the viewer's perception of that truth, as refracted through the lens of his/her personal eye. We are all, indeed, camerapeople.
So that was my traditional write-up, but something about Johnson's movie made me want to try my hand at a more poetic kind of review. Here is my 8-stanza haiku. You decide which does the film better justice.
HAIKU: "KJ's Visionary Delights"
Cameraperson
new montage of attractions
documentary
Kirsten Johnson shoots
elliptical tapestry
juxtapositions
mom – lightning – twins – storm
Bosnia – babies – trauma
Jacques Derrida, too
filmmaking impulse
framing life – altering world
perception is truth
focal length visions
foreground – middleground – background
metaphysical
hypnotic musings
process equals artifact
makes Eisenstein proud
– Christopher Llewellyn Reed (@ChrisReedFilm)