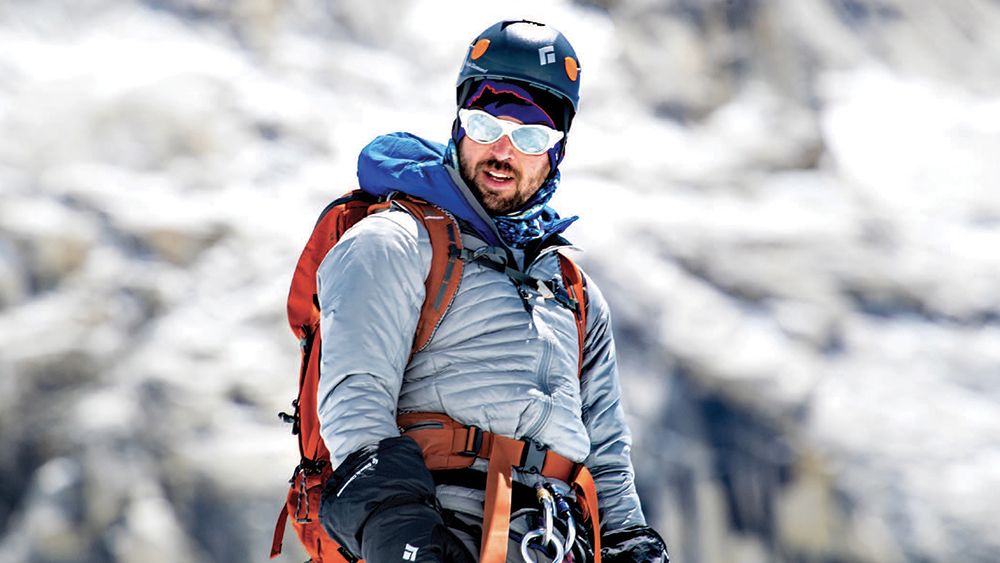 (Director Patrick James Lynch's new documentary Bombardier Blood is available now on all VOD platforms. Like what you see here on Hammer to Nail? Why not give just $1.00 per month via Patreon to help keep us going?)
While treatment for hemophilia, a genetic disorder that leaves its sufferers without an essential blood-clotting protein, has improved in the United States (at least for those of some means), in developing countries it remains a powerfully debilitating disease. Those who have it can end up with enlarged joints from internal bleeding, and also die from the same. If one has decent health care, or lives in a place where such care is the norm, there are clotting "factors" widely available, which allow hemophiliacs to go about their daily business without great danger. Thirtysomething Chris Bombardier is one of these fortunate Americans who, though he has certainly faced his share of challenges, is able to mitigate the quotidian risk of serious injury and pursue some impressive goals. These include climbing the "seven summits," which are the highest peaks on all seven of Earth's continents. In director Patrick James Lynch's new documentary Bombardier Blood, we follow Chris as he attempts his sixth such mountain: Everest, the tallest in the world.
Never happy to be defined by his condition, Chris, as we learn, spent his childhood as an athletic youth – baseball was his sport of choice – and has remained active to this day (we see many shots of him jogging, beyond his mountaineering). Still, entering his twenties, he found himself increasingly concerned about future risks, choosing a job based on access to medical treatment, Though the film has other priorities, it also functions as an endorsement of the Affordable Care Act (aka Obamacare), since its implementation is what allowed Chris to leave his hospital gig and range further afield. Encouraged by, as he calls him, his "crazy Uncle Dave," he took up climbing, and then partnered with the nonprofit organization Save One Life, realizing that one way he could contribute to improving the lives of others was by raising money and awareness for bleeding conditions like his and inspiring other hemophiliacs to similarly dream big.
We catch him initially in medias res, in 2017, at Everest Base Camp, needle literally in hand as he struggles, at that altitude, to inject himself with the clotting factor. He looks shaky, but so do others. Will he make it? First, we cut back to where it all started, learning both about him and about hemophilia. Then, the movie strays perilously close to promotional infomercial territory, touting the achievements of both Save One Life and Octapharma, the company that makes the clotting factors. The information is not without its narrative benefits, but the stirring music and motivational sound bites undercut the power of the message by overselling it. Fortunately, this is but a minor detour, for the emphasis is mostly on Chris and those he meets, both sufferers like him and family, friends and fellow climbers. His wife Jess, a most devoted partner, as well as his parents, play important roles, for without their support his journey would be significantly harder.
Much of the cinematography, as we might hope, is gorgeous, though given the locations, we could use even more, especially since there have been no shortage of brilliant climbing documentaries in recent years, including The Dawn Wall and Free Solo. The bar, in other words, is high. But though Bombardier Blood may not achieve the cinematic heights of those two documentaries, it still claims its spot on the slope, just as its protagonist marks his place in history with each new achievement as the first hemophiliac to do this and that. Watch and be amazed.
– Christopher Llewellyn Reed (@ChrisReedFilm)