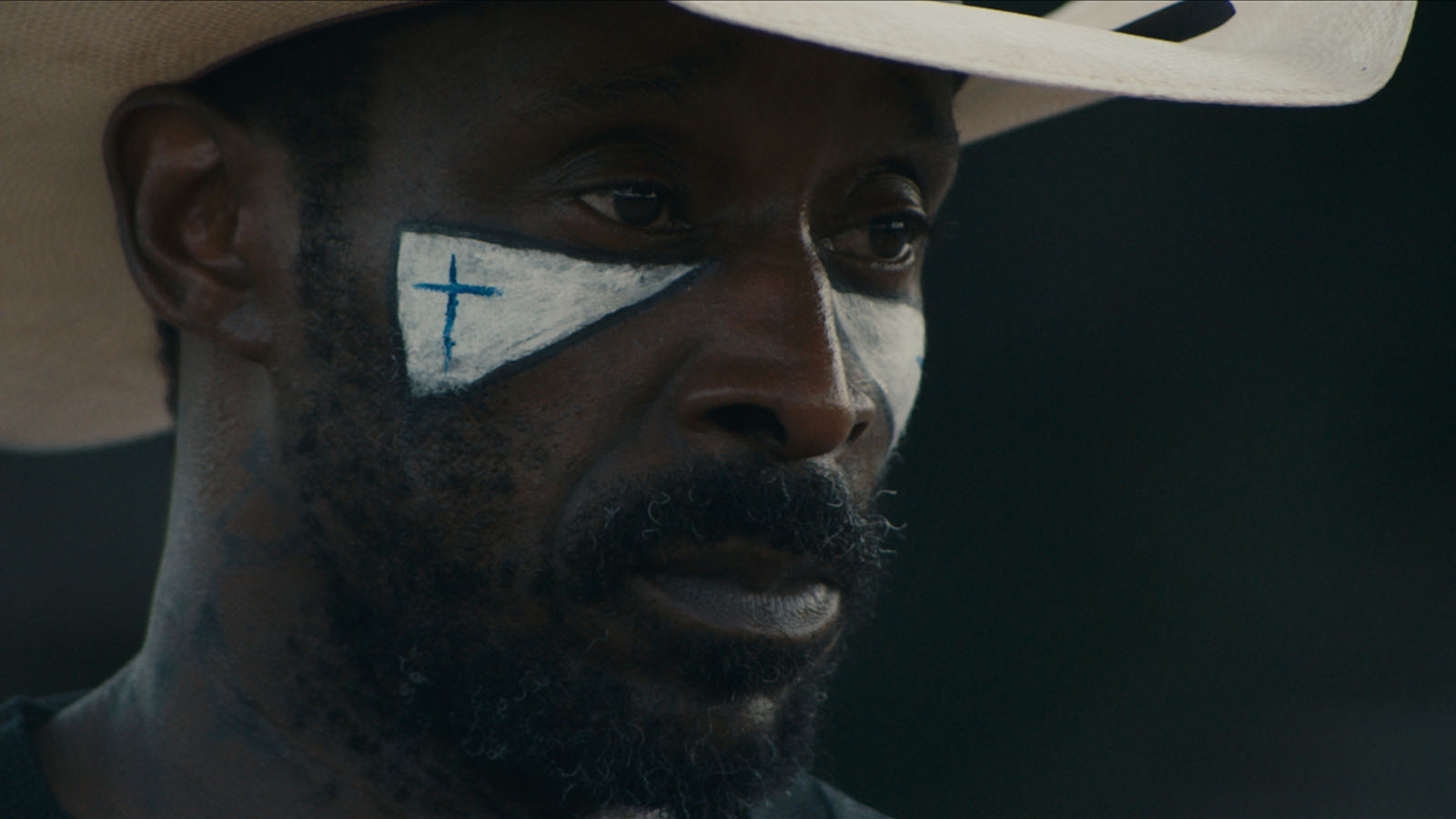 (Annie Silverstein's film Bull is available now on VOD via Samuel Goldwyn Films. Like what you see here on Hammer to Nail? Why not give just $1.00 per month via Patreon to help keep us going?)
Kris is a teenager in need of parental guidance, her dad long gone and her mother in prison. Grandma finds herself increasingly overwhelmed by Kris' stubborn insolence in the face of authority, though the kid is not otherwise malevolent. Kris has fallen in with a self-destructive crowd that prefers drinking and drugging, and selling drugs, to other methods of escape and earning. They're poor and without options, so it's hard to blame them for acting out. When neighbor Abe is away one weekend, Kris and friends break into his house, drink his booze and trash the place. So begins Bull, the debut feature from director Annie Silverstein. Bleak and hopeful, both, the film follows Kris's trajectory from truant to hard-working student, as she finally finds a subject worth learning.
That would be bull riding, the profession in which Abe (Rob Morgan, Mudbound) has long made his mark. He's beginning to age out of the field, however, and none too happy about it, treating his near-constant physical pain with alcohol and painkillers. When he comes home to find his home a mess, he calls the cops, but then, instead of pressing charges, decides to give Kris (newcomer Amber Havard) a chance to help out, instead. At first wary the one of the other, they begin to bond over the girl's growing interest in what Abe does. If he can't ride, at least he can teach.
Silverstein is most interested in the quiet ways in which people evolve, her camera focused on behavior, rather than dialogue. Morgan – always good – here performs as much with his seemingly weary body as with his face. Havard initially appears a blank slate, early on undone by life's cruelties, but her Kris begins to blossom as the two become friends, of a sort (Abe is too ornery to ever completely let down his guard). As much as she might look up to him as mentor, however, she can't quite let go of the bad connections that led her into this situation in the first place. It's hard for an impressionable child to find her way out of misery, and we watch closely, hoping she will.
Beyond the subtle complexities of the story and the marvelous way Silverstein and her crew integrate real-life rodeo footage into the narrative, it's also fascinating to see the gentle manner in which the film examines race and gender. Kris is white and Abe black; beyond that potential barrier, there are no women riders that we can see. Yet grow closer the two do, united in their love of the sport and their mutual status as outsiders; in addition, there is far more community within Abe's circle than in Kris's, so it is more than natural for her to find solace among her new friends. It's in these unassuming yet profound interactions that Bull truly shines, making of it a wonderful, fresh coming-of-age tale for young and old alike.
– Christopher Llewellyn Reed (@ChrisReedFilm)