A Conversation with Morrisa Maltz (THE UNKNOWN COUNTRY)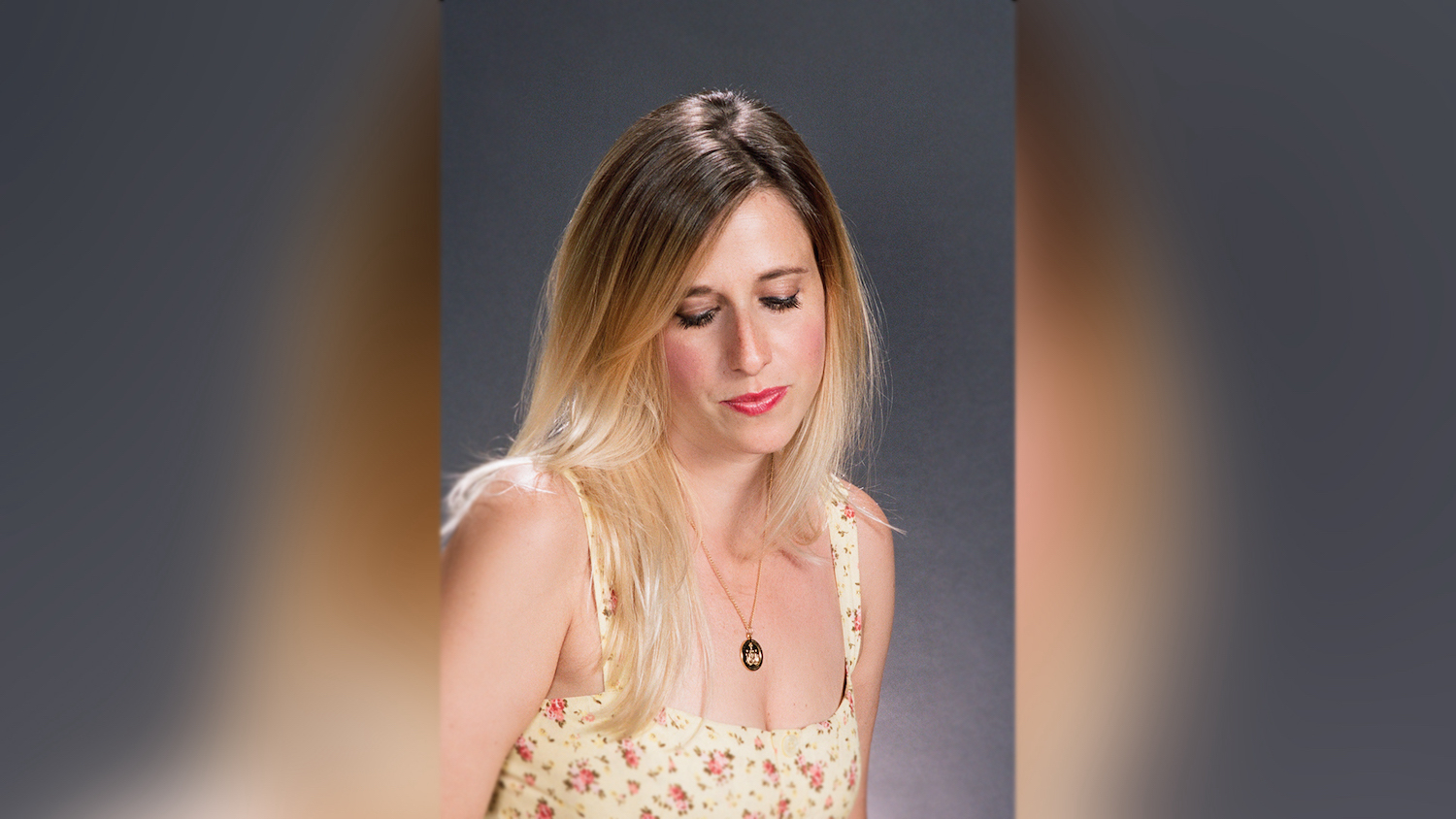 Director Morrisa Maltz (Ingrid) just premiered her latest film, The Unknown Country, at SXSW 2022 (where I reviewed it), and I had a chance to virtually chat with her during the festival. In the movie, which utilizes a mix of narrative and documentary techniques, Maltz follows a young, indigenous woman, Tana (Lily Gladstone, Certain Women) as she embarks on a road-trip odyssey following the death of her beloved grandmother. The people she meets along the way elevate her journey in ways both subtle and momentous, helping her come to term with grief and loss. What follows is a condensed digest of our conversation, edited for length and clarity.
Hammer to Nail: In this film, Tana, the character played by Lily Gladstone, is mourning the loss of her grandmother. When you and I last spoke, you were in the process of trying to make a film about your own grandmother. I don't know if she's still alive or not, but did your relationship to her inform this movie at all?
Morrisa Maltz: She is still alive. She's going to be 102 next week!
HtN: Wow!
MM: Yeah, and she is very excited about the film. So, as far as the project about my own grandmother goes, hopefully that will come together in some way. For this, of course, my relationship with my grandmother deeply affected me, but the sense of loss in the movie comes more from what I experienced with my father dying. But the relationship, the grandmother relationship, is the special connection that I've always felt with my grandmother. She's kind of the link to this past of how I got here. 
When I first got to Texas, she had lived in Texarkana with my grandpa for a while when they were young during the war. And obviously, she's from Maryland and she had a photo of her standing on the state line, which is what you do when you go to Texarkana. And I saw that photo and then, as I was driving through there, I was like, "Oh, I should go and take the same photo." And I went there, took the same photo, and sent it to my grandmother. And it was like the most anti-climactic experience to just hop out and take a selfie. And I thought about that moment for a while. And I was just like, "How incredible is it to stand at the exact same place that she stood in 1940," and I thought a lot about how you could make that feeling as epic and as full as you could, instead of just hopping out of the car.
HtN: I'm sorry, by the way, about the loss of your father.
MM: Oh, that's okay. It was a long time ago, but I'm going to make movies about it forever. (laughs)
HtN: You've been working on this specific film since 2016 and it started to come together after you met Lainey Bearkiller, who appears in the film as herself. Can you describe the evolution of the narrative, the kernel of the idea, and then how it became what it is?
MM: I was road-tripping a lot on my own and as I was on these solo road trips, I was thinking a lot about being a young woman traveling alone in this country. And as I thought about it more and more over time, I was trying to fit together these various ideas of, okay, there's a young woman traveling alone and she's meeting people along the way. And I started to have these more grounded relationships with people as I was going back and forth to the same places. My husband's also a paleontologist and he was working up in South Dakota a lot. So I was doing a trek from Texas to South Dakota on my own, in addition to what I was doing for my own projects.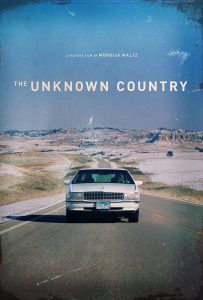 And at the very beginning, the whole process was very open, but as I started to meet more and more people that I wanted to have in the film, Lainey was this core person who changed the whole; she was sort of the catalyst for what the film is now, the version of what you see today. We met in South Dakota after I got my hair cut up there. She was friends with the girl that cut my hair and we just ended up hanging out that night. And I talked about this idea of making a film about a woman journeying alone. And we talked about it for a summer and our friendship grew. We intensely connected from the first moment that we hung out and became very close friends.
But as it became more of an idea of a film, Lainey suggested thinking about the idea of the young woman being native, for numerous reasons, but mostly because I started to have a very deep relationship with her and the entirety of her family. And we were trying to figure out how we could incorporate her story as a larger story in the film, more than just these smaller vignettes that you see, of the waitress and the motel owner. And we wanted to include her family more. And that idea of feeling like an outsider in your own country, that's something that Lily really related to in our first discussions about it. So Lainey was sort of the catalyst for changing the project into the version that you see today.
HtN: Speaking of those vignettes, your film mixes documentary and fictional elements. And you have those audio interviews with characters we meet along the way who are playing themselves. How did you arrive at that structure to include these vignettes of these incidental characters that are part of the texture of the landscape?
MM: When I first had this idea, I started with this concept, that I presented to my editor, of a grandmother who passed away. The granddaughter finds a photo and at the end of the movie she ends up in the same place as in the photo. So that was like the beginning and then everything in there was quite open. And then as I met these people, as I was traveling, I kept talking about them with my editor and I was like, "Yeah, well, it would be great to include them. There could be a young woman meeting these people along the way."
I didn't exactly know how we would do it and we were trying to come up with all these concepts and [my editor], Vanara [Taing], suggested, "Why don't you start by getting audio interviews with these people since you're so in love with all of them and you talk about them all the time? Then I can sort of hear their voices and hear their stories a little bit. And maybe that'll help me get some ideas of how we can incorporate their stories into the film." And so at first Vanara and I thought they would be slightly smaller vignettes or maybe it would just be people that the main character would come across and maybe they could tell a little part of their life or something like that in a scene. 
But then once Vanara heard those audio interviews, she kind of felt as close to these characters as I was. And she was like, "We have to make this a huge part of the film." And she fought for a long time with me and stuck to it, because for a while I was like, "I don't know about mixing the audio. Maybe it should be more narrative." And she stood strong, saying, "It's going to be these doc vignettes because that's going to be what makes the film, that's going to be what really can highlight these characters in the way that you want, in the way that I want as a filmmaker." And so that's what we did.
HtN: Well, I think you should fire your editor. It was a terrible idea…No, I really like how they play out in there.
MM: (laughs) Thank you!
HtN: How did Lily Gladstone become involved?
MM: Around the time that I was talking about these initial ideas with Lainey, I also happened to watch Certain Women for the first time.
HtN: I love that film.
MM: It is a beautiful film, although truly all that I remember from it at this stage is Lily. I watched it and my reaction to Lily was incredibly strong. My husband tells me a lot to not use the word obsessed but I was obsessed with Lily after watching that. And at that moment I was trying to think, if we were going to do this idea with these multiple characters, that there needed to be someone who was going to carry the film, whom you could just watch silently for hours and who could carry silence and carry these performances of the non-actors.
So I have a friend, Sarah Adina Smith, who did Buster's Mal Heart, and Lily had a small role in that film. And I just happened to watch that film later that week and then saw Lily had a small role in it and I wrote Sarah immediately and Sarah introduced us. That was in 2017. Andrew [Hajek], my DP [cinematographer], and I were filming with the documentary characters starting in 2017 and 2018, and Lily didn't come on till the end of 2018. We weren't shooting with her till 2019. So the initial test footage that Lily saw of Lainey and her family and of these documentary subjects really resonated with her. And then we got this Austin Film Society Grant, which helped ground the project and make it real. It was a long road to getting it to be what it is now, but this film wouldn't be remotely what it is without Lily.
HtN: And since she is an indigenous actress, she fits well into the Lainey Bearkiller narrative because you were able to explore that aspect and that becomes an important part of your story, even extended.
MM: Absolutely, and I think for Lainey and Lily, it felt so familiar for both of them and Lily and Lainey both talk about how they immediately felt so much like cousins that Lily had to really act; we had to go back to shoot pickups of the opening scenes where they don't feel familiar because it was such an instant connection for them from the start.
HtN: You mentioned Andrew Hajek, a moment ago, who also shot Ingrid, and both films are beautifully photographed. Was there anything new in your collaboration on this new film, or by this point do you two have this just really comfortable language as if he's your Robert de Niro to your Scorsese, except as a DP?
MM: (laughs) I like that! Thank you. He's so great. Andrew is incredible at what he does. On a project like this, you have to be so specific with who is coming into these environments and working with people because everyone has to be as genuine, hopefully, as I assume or hope that I am. And Andrew's ability to do his work and also be someone that everybody likes and was able to get along with was huge. 
At the start, he had no help; it was just him. And over the course of the film, he started to have a little bit more of a crew or a little bit more help and we found our style a little bit more. But the fact that he was open to experimentation and able to pivot into different situations and still be able to shoot beautiful images, no matter what chaos, was so important. Like, the first day of the shoot in February was the wedding scene. And he just hopped into this environment, shooting a real wedding, and was able to make everyone feel comfortable and was able to shoot it beautifully. And that is a true art form for a cinematographer.
HtN: Sure, especially in a documentary environment. Final question: how did you choose the car? It is certainly an important visual character in the film because we see it so often.
MM: That question just made me really sentimental. We found the car in 2017 when we were doing these test shoots and I looked on Facebook Marketplace in Spearfish, South Dakota, for any car. At that stage we did not have a budget and there was no plan. I was like, "What car can I buy for $500 that I can just go and get right now that reasonably fits the idea of a grandmother's car?" Because I asked my grandma if I could use her car and she was like, "No, you cannot take my car on a road trip and then keep it for four years. I intend to drive it." (laughs) So we went to Beulah, Wyoming, this small town, and got this Cadillac from this guy. He was like, "This car is the love of my life. I hope you use it well." It already had about 200,000 miles on it. So that's where we got it and now it's been sitting in our producer Katherine Harper's garage for about two years and we need to sell it or do something with it. I've written to the guy and told him that his car definitely had a life in our film.
HtN: You should absolutely give that man a copy of your film, just so he can see the love of his life traveling across the country!
MM: Yeah.
HtN: Well, Morrisa, thank you so much for chatting with me and for making the film.
MM: Thank you!
– Christopher Llewellyn Reed (@ChrisReedFilm)
2022 SXSW film Festival; The Unknown Country; Morrisa Maltz; Morrisa Maltz interview Unknown Country