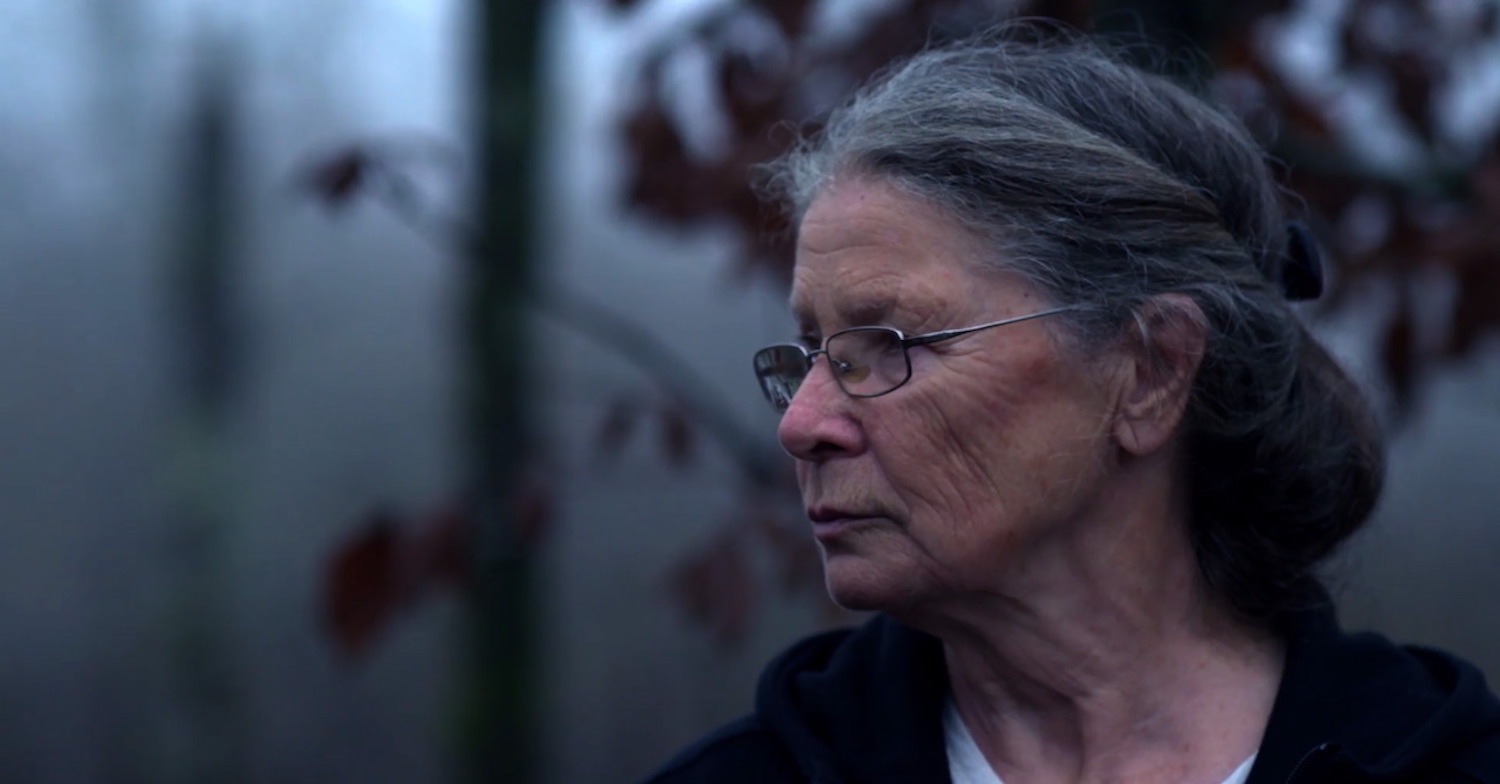 (The 24th Annual Slamdance Film Festival ran January 19-25 in Park City, UT. Hammer to Nail has you covered and guarantees more coverage than any other site. Watch us work it!)
A lyrical, poetic ode to its subject, 74-year-old artist Ingrid Gipson, Ingrid transcends mere portraiture and involves the viewer in an act of cinematic intimacy that is as metaphysically profound as it is visually beautiful. The documentary-feature debut of director Morrisa Maltz, the movie – not quite an hour in length – fuses observational, fly-on-the-wall techniques with interview-style filmmaking to both observe Ingrid from an objective distance and allow her to control the narrative. It's a fascinating balancing act, made all the more so by Ingrid's unique appeal.
A German immigrant who came to the United States just shy of 20, in 1960, Ingrid married and divorced twice, producing one son from each union, all the while building a career as a Dallas-based fashion designer. Tired of high-society life, she eventually gave it up and relocated to an isolated country home in Oklahoma, near the Ouachita National Forest, which is where we find her at the movie's start, gathering large rocks for just one of the many projects in progress on which she obsessively works. It's quite a site, her domicile: covered with sculptures and structures of her own making, and surrounded by her vast menagerie of animals (some for companionship, most for food). She is literally a force of (and within) nature.
She is also lonely, as she freely admits, though her dog and goats provide some comfort. Estranged from her children – for reasons she never fully explains, though they are painful to her – Ingrid lives a life of quiet contemplation and relentless activity. As we get to know her better, she shares some details from her past, as well as her thoughts on the present and what it means to choose a path unlike other people's. As she says, "Not following a formula, that is the loneliest job, but to me, as a human being, it is the most satisfying." I am sure that's true, but having someone other than a goat to talk to, every once in a while, would also be nice. Ingrid is who she is, however, and Maltz allows her space to wax both eloquent and elegiac.
The film, itself, is a striking work of art. First-time cinematographer Andrew Hajek produces images of uncommon compositional splendor, aided by Will Graham's masterful drone shots. The music, by Alexis & Sam, provides the perfect accompaniment, gently evocative without intruding on our own meditations of what we see and hear on screen. This is a case of director and subject forming a perfect match, the one's contributions enhancing the other's. How lucky we are that they found each other.
– Christopher Llewellyn Reed (@ChrisReedFilm)