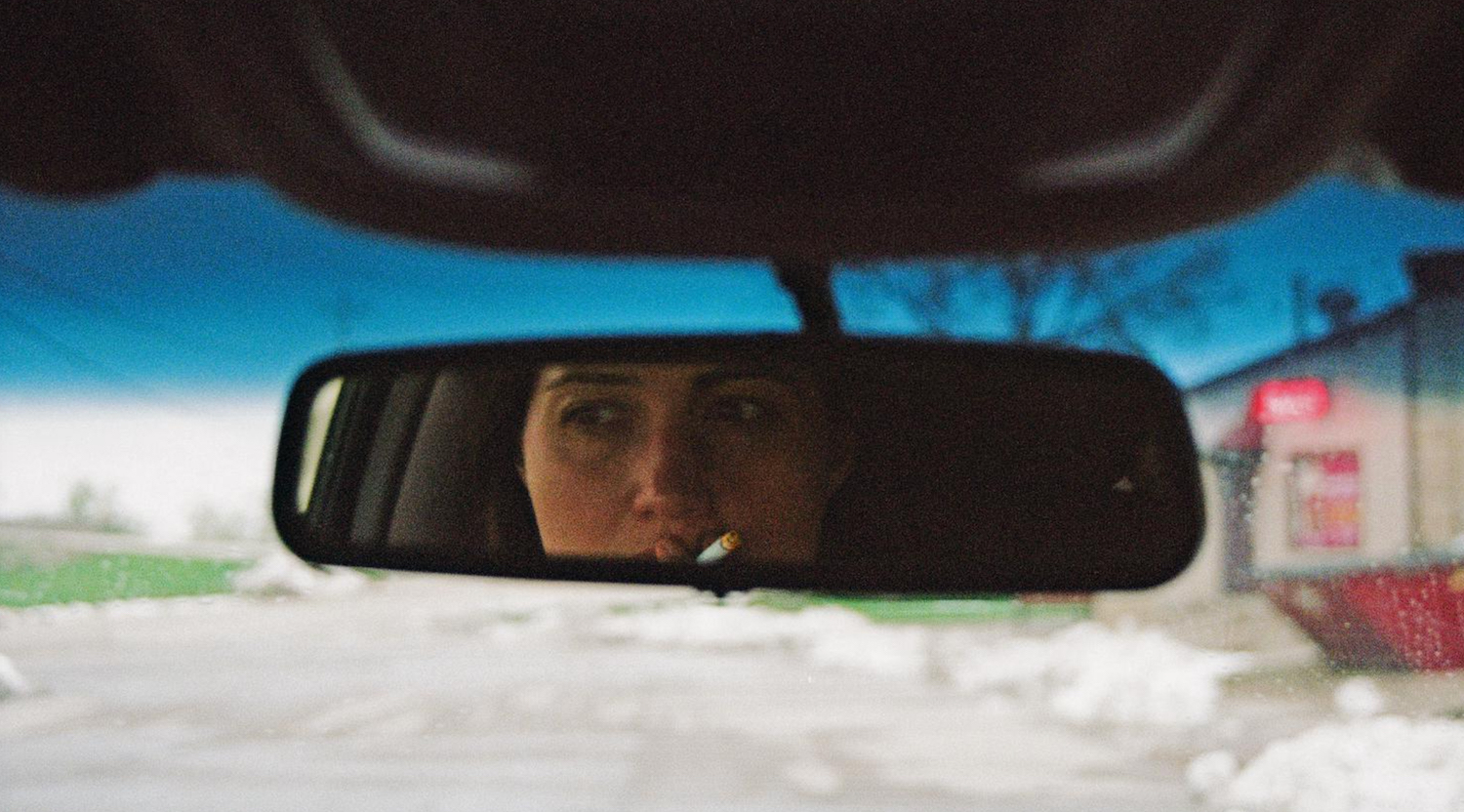 (The 2022 SXSW Film Festival runs March 11-20 in glorious Austin, Texas. Check out Chris Reed's movie review of The Unknown Country. Join the conversation with HtN on our Letterboxd Page.)
The two films by director Morrisa Maltz that I have so far seen—her 2018 Ingrid and now her 2022 The Unknown Country—are both objects of exquisite visual beauty. That is no doubt due to the fine talents of cinematographer Andrew Hajek, but also to Maltz's attention to detail and willingness to allow the equally moving landscapes of face and terrain ample room to breathe. Whether she turns her lens on her cast or the spaces that surround them, Maltz is determined to tell a grand fable subtly camouflaged by everyday concerns. In this latest movie, a hybrid of documentary and narrative techniques, Maltz and company explore the vastness of mind and memory, body and soul. Much may remain unknown, but quite a lot is familiar.
Lily Gladstone (Certain Women) stars as Tana, a young woman of indigenous background whose grandmother has just died, leaving her a white Cadillac in which she embarks on a journey of mourning and self-discovery. The people she meets on the road will most often prove comforting, though some embody the kinds of dangers that any woman traveling on her own fears to encounter. Maltz doesn't shy away from these concerns but spends most of her time highlighting more positive interactions.
The first of these is with a kindly real-life diner waitress in Deadwood, South Dakota. Her bubbly spirit inspires immediate confidence, and before we know it, we have followed her home, her voiceover explaining the aspects of life she holds most dear (primarily her cats). Then, through a series of carefully executed ellipses, Maltz brings us to the next stop, where Tana spends time with friends (playing themselves) about to get married in an Oglala Lakota ceremony. Along the way, we catch snippets of radio broadcasts that contextualize Tana's odyssey in Trump's America.
More side stories pop up as we head south to Texas, my favorite among them the middle-aged, gay gas station attendant, bursting with bonhomie, who explains in his own voiceover how he met the man with whom he now lives. Everywhere Tana goes, as reserved as she initially appears, she makes new acquaintances, which is what happens in Dallas, Texas. There, she spends a flirtatious evening in the company of a cute guy, Isaac (Raymond Lee, Driveways) and his racially diverse, companionable group. Yes, rising tides of white supremacy across the land may threaten the fabric of the nation, but plenty of good people exist, too.
It's with Isaac that Tana most opens up about her grandmother, showing him a photo of her as a twentysomething. He recognizes the background in the shot as belonging to Big Bend National Park, so off she goes, to the western part of the state, as a kind of homage to her late, beloved relative. Once in Big Bend, all story threads and thematic concerns coalesce, the echoes of the past surfacing in the present, gorgeous images invoking a powerful emotional reaction. Welcome to The Unknown Country. You may never want to leave.
– Christopher Llewellyn Reed (@ChrisReedFilm)
2022 SXSW Film Festival; Morrisa Maltz; The Unknown Country movie review