A Conversation with Mary Wharton (TOM PETTY, SOMEWHERE YOU FEEL FREE)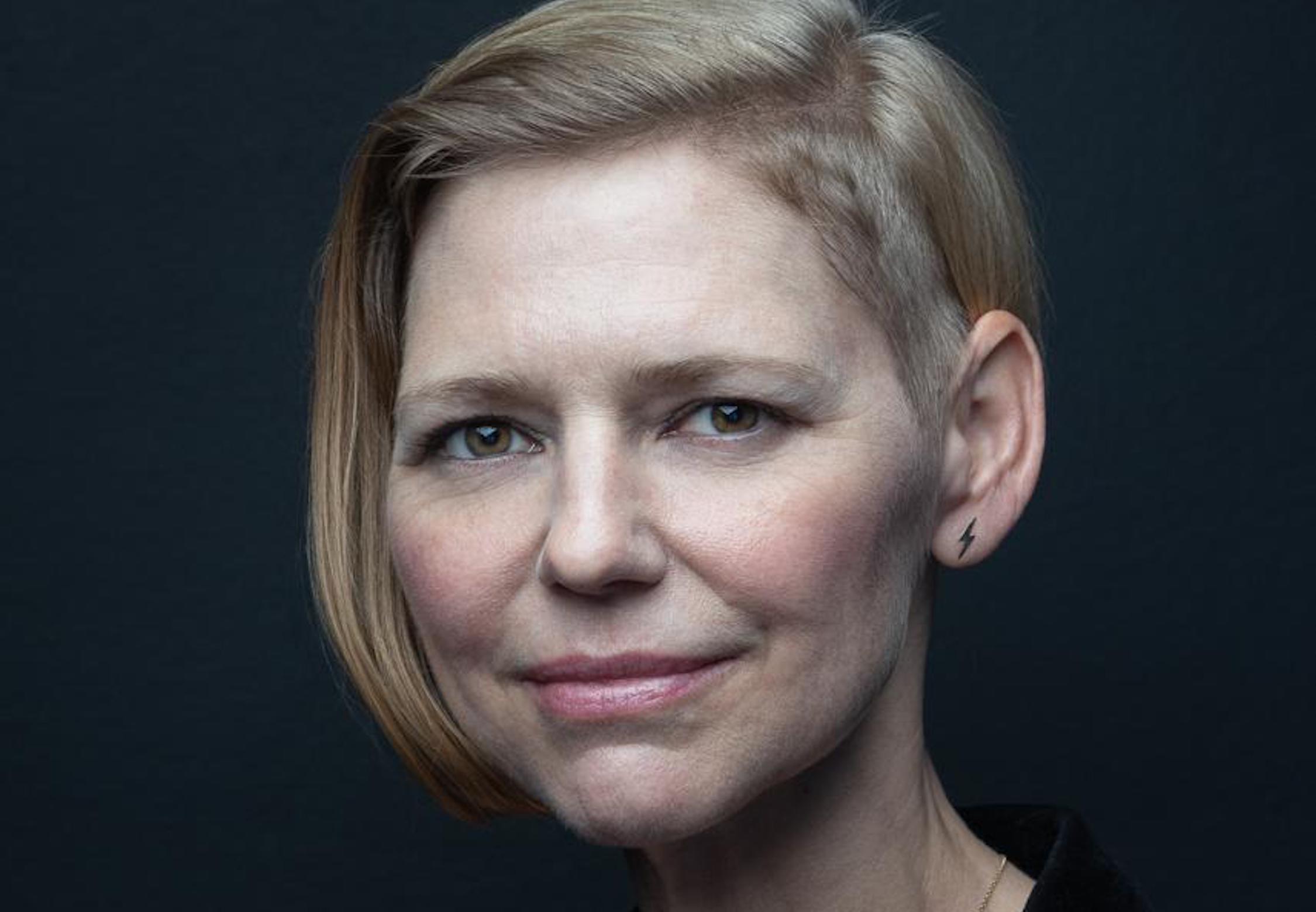 A little before the start of the 2021 SXSW Film Festival, I spoke by Zoom with director Mary Wharton about her latest documentary, Tom Petty, Somewhere You Feel Free  (which I also reviewed), which just premiered at the festival. Using newly discovered archival footage from the mid-1990s, Wharton explores the making of rock star Tom Petty's seminal 1994 album Wildflowers, interviewing collaborators such as producer Rick Rubin, family members like daughter Adria, and members of his longtime band, The Heartbreakers. What results is a comprehensive portrait of one of the 20th century's great singer-songwriters in his creative prime. Here is a condensed digest of our conversation, edited for length and clarity.
Hammer to Nail: I was a huge fan of Jimmy Carter: Rock & Roll President. I actually put it on my Top 10 lists for various sites. Both that film and this one obviously deal with music, and that's a major interest of yours. Could you talk about how that film came to be? Was it Jimmy Carter first? Was it the rock & roll element that somehow brought you to Jimmy? How did that film happen?
Mary Wharton: Well, actually I have to give credit to the producer of Jimmy Carter: Rock & Roll President, Chris Farrell. He and I had been talking about working on something together and he was really interested in making a music doc. And given my background of having done a bunch of music docs, he was like, "We should do something together." And he came across this story about Jimmy Carter having a relationship with rock & roll, and country, and other genres of music, and having these friendships with musicians. And he called me up and he said, "I think I found something that you're going to be interested in." And as soon as he told me about that, I immediately wanted to be a part of it because it was so surprising to me that I didn't know anything about this aspect of Jimmy Carter's life.
And I figured, you know, I've done enough research about music history that if I didn't know about this, there would be a lot of other people who would be surprised by it, too. And that seemed a good kind of formula, if you will, for a documentary that could get a little bit of attention. And also that it's a former president. So Chris and I worked together to put together a pitch and we got it to the president. And he said, "Yes." And then when we started really digging into it and really getting into, well, what is this movie actually going to be about beyond just that "Jimmy Carter is the rock & roll president," it was so much bigger than we ever expected it to be, and the connections between Jimmy Carter and music were so much deeper and richer than I expected them to be, as well. We knew it was going to be great, but we had no idea how great it would be.
HtN: And it really was great. Such a terrific film. So now let's move on to this film, Tom Petty, Somewhere You Feel Free, and how it started, which was with a call from Tom Petty's daughter, Adria, right?
MW: So, Adria and I were friends. We had worked together about 20-something years ago when we were both kind of just starting out in our careers. And then we had kind of drifted apart, but we had stayed in touch and mostly we were connected by social media and through mutual friends. I would hear about things that were going on in her life, but we didn't hang out on the weekends, per se. She's very much, I would say, sort of a little bit of a visionary in terms of running her father's estate and trying to decide what they want to do with their material. And so they were putting together this box set about the Wildflowers record and all the additional tracks that didn't wind up on the original record. And they were digging around in their archive to see what they had, and they found all of this film footage. 
And it was just film reels that were not necessarily labeled in any kind of super, clear way. So they just started having materials transferred and then realized that there was this archive of all this footage that had really not been seen. Bits and pieces of it had been released in the '90s, but nothing of any real significance. And there were a few hours of recording-studio footage; it was four hours of that. And there was tour footage, and there was the other footage of Tom just in his backyard with his dog, just footage of him at home and with his daughters and hanging out with George Drakoulias as they were working together on a different box-set project back in the '90s.
And it was just this sort of treasure trove of material. They knew that they wanted to make a documentary with it, but sort of figuring out what the film should be was where they pretty clearly wanted to bring in a director and let that person help to figure out what the film should be. And so Adria called me up in the early summer, last year, and asked if I was available. And as luck would have it, we were in the middle of a pandemic and I was stuck at home. (laughs) And so I was just so grateful, too, in that moment, when I really didn't know when or how I was going to be able to work again, that this archival-based project was presented to me. And I leapt at the opportunity; I was not only grateful to be working, but to be working on something about Tom Petty, an artist I've admired since I was a kid. And I think he's one of America's great songwriters and storytellers. And so it was a really, really special opportunity for me, and it sort of saved me and got me through the pandemic.
HtN: You may have been home, as were so many of us, but it's still a remarkably quick turnaround. You got this call in the summer of 2020 from Adria Petty, and now here we are with SXSW upon us in March of 2021. How the hell did you do that?
MW: (laughs) Well, I've got a great editor. And Mari Keiko Gonzales and I like to joke about this, but it's not really a joke that our superpower is actually that we're women. Both of us were stuck in our homes with nowhere to go and nothing else to do. I mean, we both burned the midnight oil just because this was something that was so positive. And in the fall of 2020, America was feeling like a very dark place, and the pandemic was out of control. The election was looming. The world seemed very scary, but this film was sunshine and light and hope. And I certainly leaned into that with all my heart and with everything that I had. It was such a freeing experience to stop watching the news and to just focus on being creative, and crafting this story allowed me to put all of my anxiety aside and just pour myself into my job.
And I think that that's one of the things that I appreciate the most about the opportunity to be a filmmaker, is that it allows you to put everything that you have into it. I think that Tom Petty is an artist who always created at such a high level. He set a very, very high bar for himself and for The Heartbreakers as a band, as well. They're some of the best in the world at what they do. And so I kind of approached this project thinking, "OK, well, if I'm going to step into that room, I've really got to bring my A game to this. And it was daunting, for sure, but I think that that is maybe why we were able to get it done so quickly, because Mari and I were honed in on this film with a kind of laser-like focus. I mean, there's only so much doom-scrolling you can do.
HtN: Sure. And this is definitely a nice antidote to that. So, one of the things that is interesting about the film is that you are, indeed, laser-focused on the Wildflowers album and that time in Tom Petty's life, though there certainly is some additional information about his previous musical career. Did you ever consider using the Wildflowers footage as an anchor to a larger biopic about Tom Petty as a whole?
MW: No, not really. Because the thing is that it's been done already. And I think it was in 2007 or something like that, Peter Bogdanovich made a four-hour Tom Petty documentary called Runnin' Down a Dream. And so I wasn't going to try to compete with that. I felt like if anyone is interested to learn about everything that happened in the entirety of Tom Petty's career, that film exists for the completists out there who want to know all of that. And I thought it was really more interesting to just…in that Bogdanovich film, they barely talk about Wildflowers at all. It's kind of breezed past as "and then he went to work with Rick Rubin" and they talk about the fact that Dave Grohl played drums on "Honey Bee" when they performed it on Saturday Night Live.
And I thought it was interesting that Tom had played with Dave Grohl in that moment, but that story had already been told. And so I didn't feel like I needed to repeat it in this film. So I really respect that sort of completist view of the biographical documentary, but it has already been done. And I thought it was just kind of very interesting to take this one little piece of his life and see …obviously this was a very crucial moment. It's a pivotal moment in his life. He was at a crossroads and trying to figure out how to build his life into the sort of picture that he wanted to see. And this record was him giving himself permission to have that picture-perfect life. I mean, it never works out entirely picture-perfect-like, but he was at least trying. It's all you can do as a human, make the choices that you feel are going to make you happy. And that's something that I think we can all relate to, especially those of us who've gone through our own midlife crises.
HtN: When you were working with archival material, as you were, which was mostly shot in the 1990s and shot in the 4:3 Academy ratio, and then you're working with other footage shot at a later time in widescreen, how did you manage the reconciliation of those differences?
MW: We kept everything in the aspect ratio in which it was shot. So some of it was 4:3, 16mm. Some of it was shot on Super 16, which gives you a slightly wider ratio, and you get the little tiny black lines on either side as opposed to the fat ones. And then all of the new material that we shot was also in Super 16. 
HtN: So the Rick Rubin interview is Super 16?
MW: Yes. And then there were a couple of shots that we had as a safety when we were shooting our interviews on film. We had a digital video camera as a side angle that wound up having to be our primary camera because the film didn't turn out. (laughs) The hazards of shooting on film, you can't actually see what you're shooting until it's developed. So there are some different frame sizes. And I'm a firm believer in respecting the choices that are made by a human running a camera and the framing that they choose in that moment. I don't like to crop things later. I don't believe in revisionist history.
HtN: Well, Mary, thank you so much. It's been great talking to you. I very much enjoyed watching your film.
MW: Thank you so much. It was really great talking to you, Chris.
HtN: And thank you again for making Jimmy Carter: Rock & Roll President. It really was one of my highlights of 2020.
MW: Thank you for putting it on your Top 10 list, too. I appreciate that.
– Christopher Llewellyn Reed (@ChrisReedFilm)