SHORT FILM CONTEST WINNER/RUNNER-UP: SPRING '13
Well, well, well. We asked for it and you guys delivered. The entries in our Spring '13 Short Film Contest featured some astonishing work, making this our most competitive contest yet. Thank you so, so, so much to the 60-plus filmmakers who submitted. Out of those 60-plus, six films made it to the final round, and out of those six films, the following two titles rose to the top. It's quite fitting that one is a work of nonfiction while the other is fiction, for it shows that we don't play favorites here at HTN when it comes to form or genre. Note to filmmakers of all stripes and forms: keep submitting short work of any variety in future contests!
A hearty thank you goes out to our judges—David Lowery (Ain't Them Bodies Saints), Dustin Smith (Roadside Attractions), and Adam Keleman (HTN Short Film Contest Winner: August '12 for Long Days)—who were nice enough to write some words about the films they selected.
We are still finalizing the details of our Summer '13 contest, but expect submissions to be reopening by the end of this week. Congratulations to this month's winner and runner-up, but, seriously, to every single one of you who submitted: thank you very much. Keep fighting the good fight, you talented people!
RUNNER-UP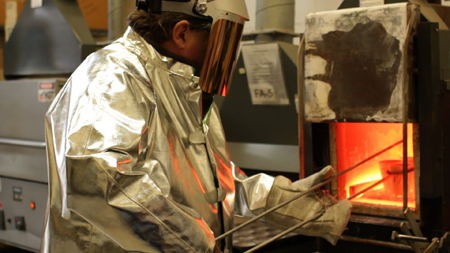 Gold Party (Nellie Kluz, 16:30)
The saddest and strangest thing about these stories is just how un-strange they are. In a time when Fox News "journalists" personally sell gold coins during the commercial breaks in their "news" programs and all Americans rush from bubble to bubble as they try to deny the fundamental rot at the center of our economy, Gold Party is a scary, funny, vaguely threatening look at a country in deep, deep denial. (Dustin Smith)
WINNER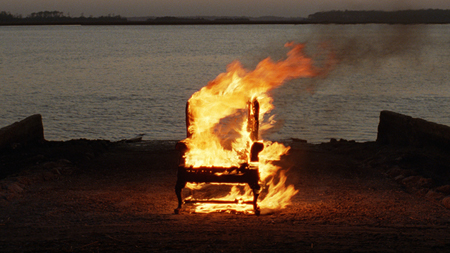 The Chair (Grainger David, 12:00)
A gorgeous, hazy remembrance of an event that shakes a community and takes on almost mythic significance in the eyes of the youngsters who survive it. This is exceptional storytelling. (David Lowery)
The Chair is now available for download at iTunes for only $1.99. Do yourselves two favors and buy this movie—1) support the work of an ambitious, talented short filmmaker, and 2) experience a hauntingly lovely film—before returning here to check out my full HTN review.
***WATCH THE TRAILER***